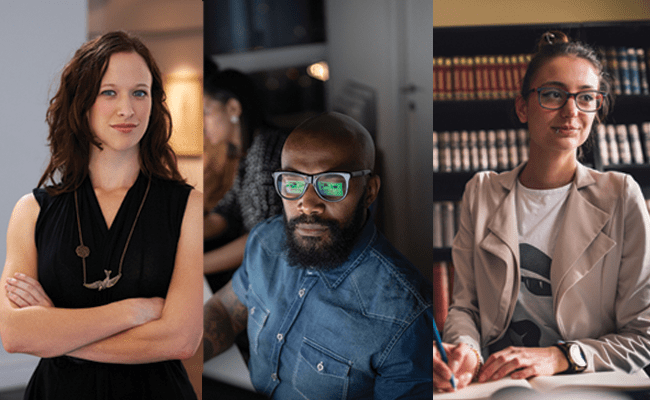 Concordia's new digital humanities master's is beginning its first cohort.
---
Concordia's new online digital humanities master's launches first cohort
What exactly does a master's in digital humanities look like? Honestly, it depends on what your goals are. Concordia University Ann Arbor now offers an online digital humanities master's. Program Director Erin Laverick, Ph.D., answered some questions about the launch of this new program. Her responses are in italics.
What excites you most about this new cohort starting?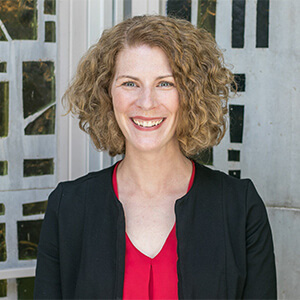 So many things excite me about our first ever cohort. First of all, I was fortunate to speak with many of the students on the phone or Zoom over the past year. I learned a lot about their expectations for the program, their academic backgrounds, even their families and hobbies. Additionally, I truly enjoyed getting to know them. In fact, my conversations with the students helped me design our first class –DH 500 (Digital Humanities by Design).  I hope they love the course design as much as I do!
In addition, the students all have unique academic and professional aspirations.  For example, one student works in IT, another is an art gallery curator, another has career aspirations to work in museum archives, and so on. I'm excited to walk with them through their studies and see how they apply what they learn in their digital humanities courses to their future professions.
Tell us about the online layout of the program.
I love the layout of the online courses. I really need to give our instructional designer, Tim Gieschen, a lot of props. He is an amazing resource and is truly invested in the program. Farah Kamw, Ph.D., is an Assistant Professor of Computer Science. She and I gave Tim all the course content for DH 500.  He laid it out in Blackboard beautifully. The course is well-organized, easy to access and use, and most importantly, it's engaging. He did a tremendous job, and I look forward to working with him on other course designs.
Why should someone apply to this program?
First and foremost, this program is really for anyone. If you have an interest in technology, social media, digital communications, then this program is for you.  Also, if you love the humanities and want to use technology, archives, or textual analysis to improve or enhance your research in a specific field, this program is for you.  If you simply love to learn (like I do), this program is for you.
But most importantly, unlike many graduate programs, the digital humanities professors will meet students where they are and will walk with them through their studies. We are available to meet on zoom, chat on the phone, or if students are local, grab a cup of coffee.  If students are looking for a flexible online program in which they can develop relationships, a network, and support system, the masters of arts in digital humanities at CUAA is for them.
Want more information?
If you're interested in learning more about the Master's in Digital Humanities program here at Concordia, visit us here. No matter where you are in your journey, we're here to help you consider your next move.
— Vanessa Lane is the Content Marketing Lead at Concordia University and can be reached at vanessa.lane@cuaa.edu. When she's not at work, she can be found playing with her kids or watching NBA basketball with her husband.
If this story has inspired you, why not explore how you can help further Concordia's mission through giving.