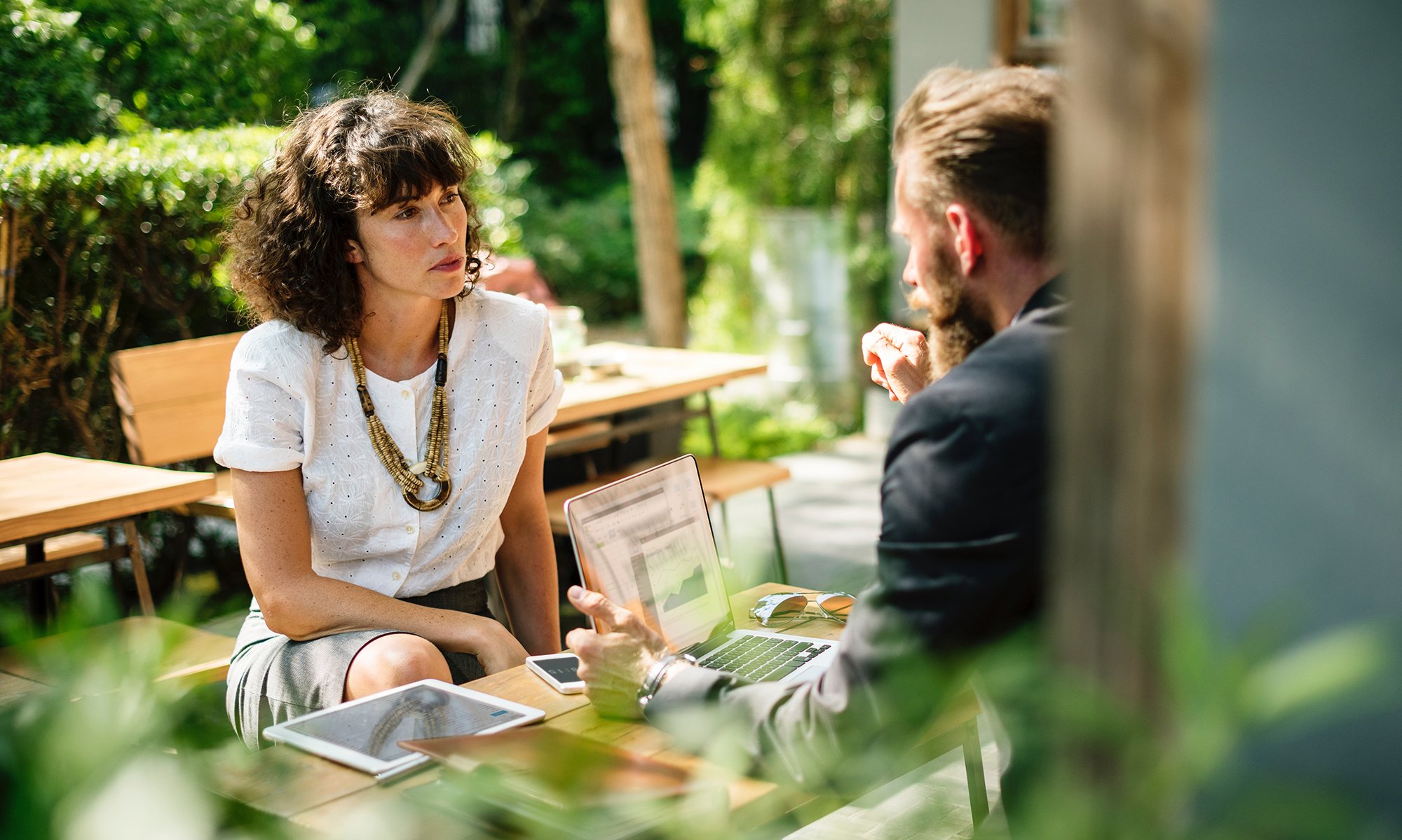 With the rise of artificial intelligence and automation shifting the job landscape, you might be wondering how to get hired and what path will ensure career success. It's certainly a topic with which Concordia faculty, staff, and students are grappling constantly.
---
But there's good news. Even as jobs change and job-hopping becomes solidified as a new norm, one thing is still in your control: your hireability. If you have good hireability, you can navigate the job landscape skillfully, no matter how much it changes. 
How to get hired

Regardless of what field you work in, there are key skills that are in high demand. Mastering these skills is the best way you can set yourself up for success no matter where you take your career. 
1. Writing and speaking effectively
The importance of effective communication won't ever go away. Good communication skills are needed in every area of your professional and personal life. If you can communicate well verbally, you'll get in the door. But being able to communicate effectively via the written word will keep you there. Whether you're selling a product or service or communicating internally, effective communication is a must.  
2. Creating and using digital or multiple modalities
Having the ability to utilize different modalities, particularly digital ones, will equip you to communicate effectively with others. Often the tools by which we communicate to one audience don't work well for another; whether that be a difference of geographic location, age, or technological access. 
3. Thinking and problem-solving critically
No matter what field you go into or what position you accept, you'll have to bring creative problem solving to the job. Employers want someone who actively is able to recognize, address and solve problems. 
How to build hirable skills
Having these three characteristics enhances your hireability and makes you indispensable once you land a job. Even if you don't yet possess these characteristics or worry that you don't have a proficient grip on them, we have another bit of good news for you: they can be taught.
A liberal arts education doesn't just expose you to all of these characteristics, it makes them a cornerstone of your entire educational experience. Ensuring that when you graduate you have full command of each one. Education received at a liberal arts institution sets you up to be flexible and adaptable. You'll be able to take on new and changing jobs with a solid foundation of skills. 
RELATED: What jobs can you get with a digital humanities degree?
Preparing for multiple career paths
A liberal arts education prepares you for multiple career paths. As mentioned earlier, the job landscape is changing. People are no longer staying in one job for life. You'll have exposure to mathematics, science, art, social sciences, theology, and more to build an extra layer of flexibility and knowledge. 
Whether you're interested in pursuing an education at Concordia or another liberal art institution, we encourage you to take the time to explore fully each one's foundation. Ensure that the classes offered and skills taught will allow you to build the skills above, making you a hirable applicant. 
Note: This blog was originally published on July 1, 2019. It has been updated to reflect current information.
—
If this story has inspired you, why not explore how you can help further Concordia's mission through giving.