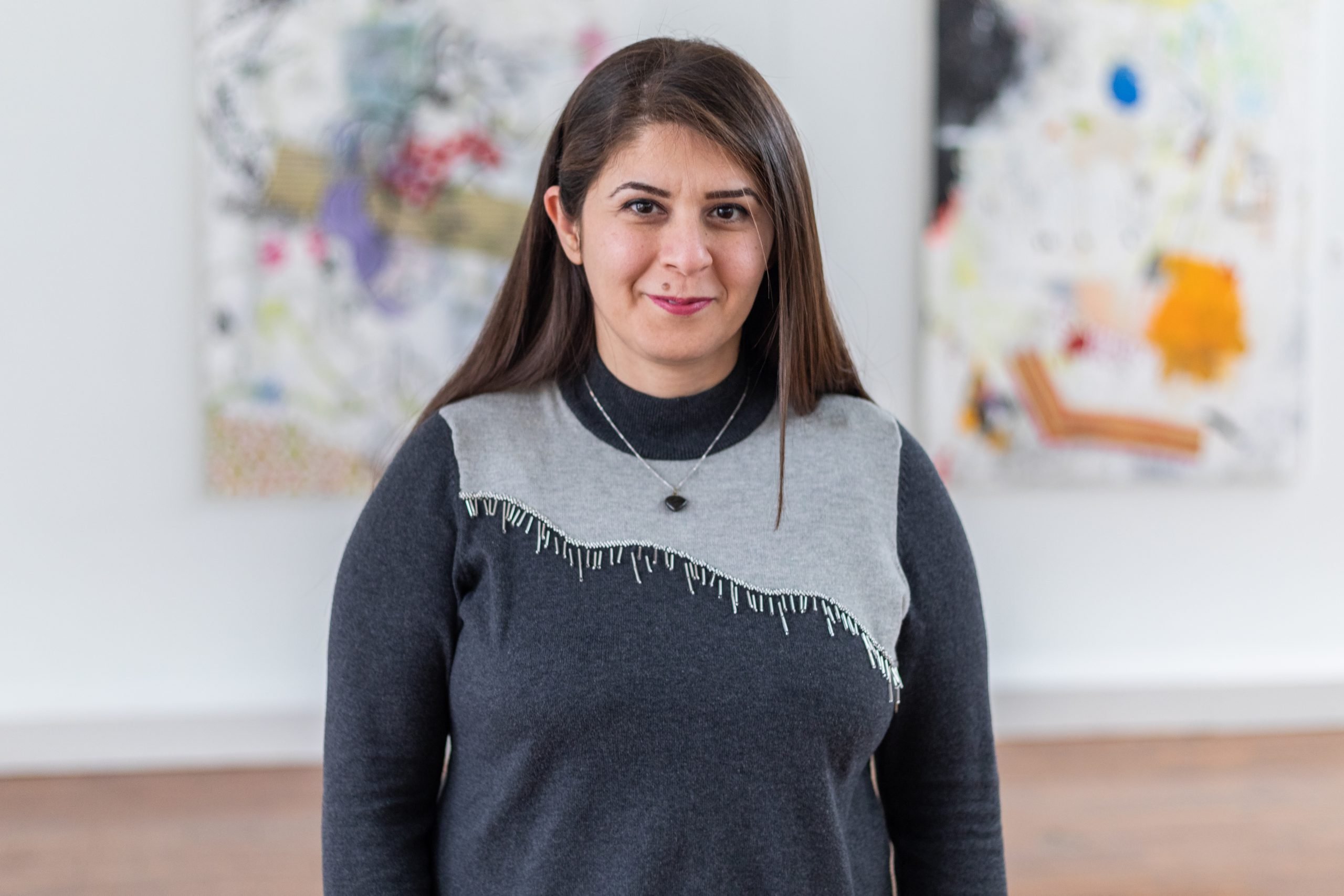 If you're considering an online master's in humanities, check out Concordia University's Master's in Digital Humanities.
---
Digital humanities in focus Part I: Why Dr. Kamw loves this online master's in humanities
This post is part 1 of 3 in a series entitled: Digital Humanities in focus. Read more to learn about the research and methods of your professors and how they contribute to the digital humanities program.
Digital humanities as a field is all about studying human beings. This includes analyzing human culture and/or using critical inquiry methods. The digital aspect of the digital humanities requires students to use and design digital tools within the field of humanities.
In order to better understand how the digital humanities are at play in academic and professional settings, we're bringing you a three-part series called Digital Humanities in Focus. You'll get a snapshot of three different professors that show you what people actually do with digital humanities.
Q + A with Farah Kamw, PhD
Dr. Kamw works primarily in the Computer Science department. But, she came to Concordia after earning her PhD in Computer Science from Kent State University in 2019. Before that, she worked in industry and studied computer science at both the University of Zakho (2011) and University of Baghdad (2005).
Dr. Kamw answered some questions about Concordia University's Master's in Digital Humanities.
Do you have any particular research interests within the field of Web Design and/or GIS?
My main research interests are in the fields of urban mobility data analysis, management, and visualization. My research focuses on design, and implementation of interactive web-based visual analytics software applications for urban spatio-temporal data to allow a variety of users including urban planner and transportation engineers to conduct iterative visual studies over the big data with intuitive visual representations and convenient interactions.
I have experience working in the field of urban mobility data analysis and visualization. This work has contributed to ten peer-reviewed research papers published in the top venues in the field of intelligent transportation systems and data visualization, including IEEE transactions on Intelligent Transportation Systems, IEEE Transactions on Visualization and Computer Graphic, International Journal of Geographical Information Science (IJGIS), and Journal of Geo-visualization and Spatial Analysis.
What excites you about CUAA's new Digital Humanities Master's program?
I will be teaching courses that are closely related to my research field! This will open up a new door for me to calibrate with other faculty members and students to work more on visual analytics research.
What upcoming courses are you teaching in the fall and spring semesters?
I will be teaching:
Digital Humanities by Design (DH 500)
Theory & fundamentals of Computer Science (CSC 175)
Coding I- Fundamentals (CSC 200)
Coding III- Data Structures (CSC 300)
Operating Systems (CSC 350)
Advanced Database and Web Development (CSC 460).
Why should a student consider the Digital Humanities program?
In the Digital Humanities program, the students will get the essential skills to use the necessary tools that help on visualizing, exploring, and analyzing digital information including digitized text, images, time-based data, social media data, geospatial data, etc.
The students will also be able to integrate a humanities perspective with computational methods and develop their own analysis tools. Therefore, students who graduate successfully from this program will have many career opportunities.
What types of students would thrive in this online master's in humanities?
In this program, our target students are those with a bachelor's degree in arts, humanities subjects, data science, computer science, or any related area. as well as those students who are interested in data analysis and knowledge discovery.
What do you love about teaching at CUAA in general?
In general, I love teaching at Concordia University because it is one of the Christian universities that provides opportunities, changes lives, and helps students to develop in mind, body, and spirit. I also love that CUAA staff and students are amazing people. What I love the most about teaching at CUAA is that the teachers have the freedom to create courses that are effective and useful for the students.
What's your favorite content area to teach?
I enjoy teaching most Computer Science courses, especially Coding, Data Structures, Database, Web Design, and Information Visualization.
Why do you think a Digital Humanities degree is beneficial in today's marketplace?
As we are living in digital age, most industries rely on digital data, digital technologies and software programs. Therefore, a digital humanities degree is useful in today's marketplace because the graduates have developed skills in digital computing and visualization techniques across various disciplines within the humanities.
Earn your online master's in humanities
Do you want to learn more about getting a master's in digital humanities? Learn more here.
— Vanessa Lane is the Content Marketing Lead at Concordia University and can be reached at vanessa.lane@cuaa.edu. When she's not at work, she can be found playing with her kids or watching NBA basketball with her husband.
If this story has inspired you, why not explore how you can help further Concordia's mission through giving.