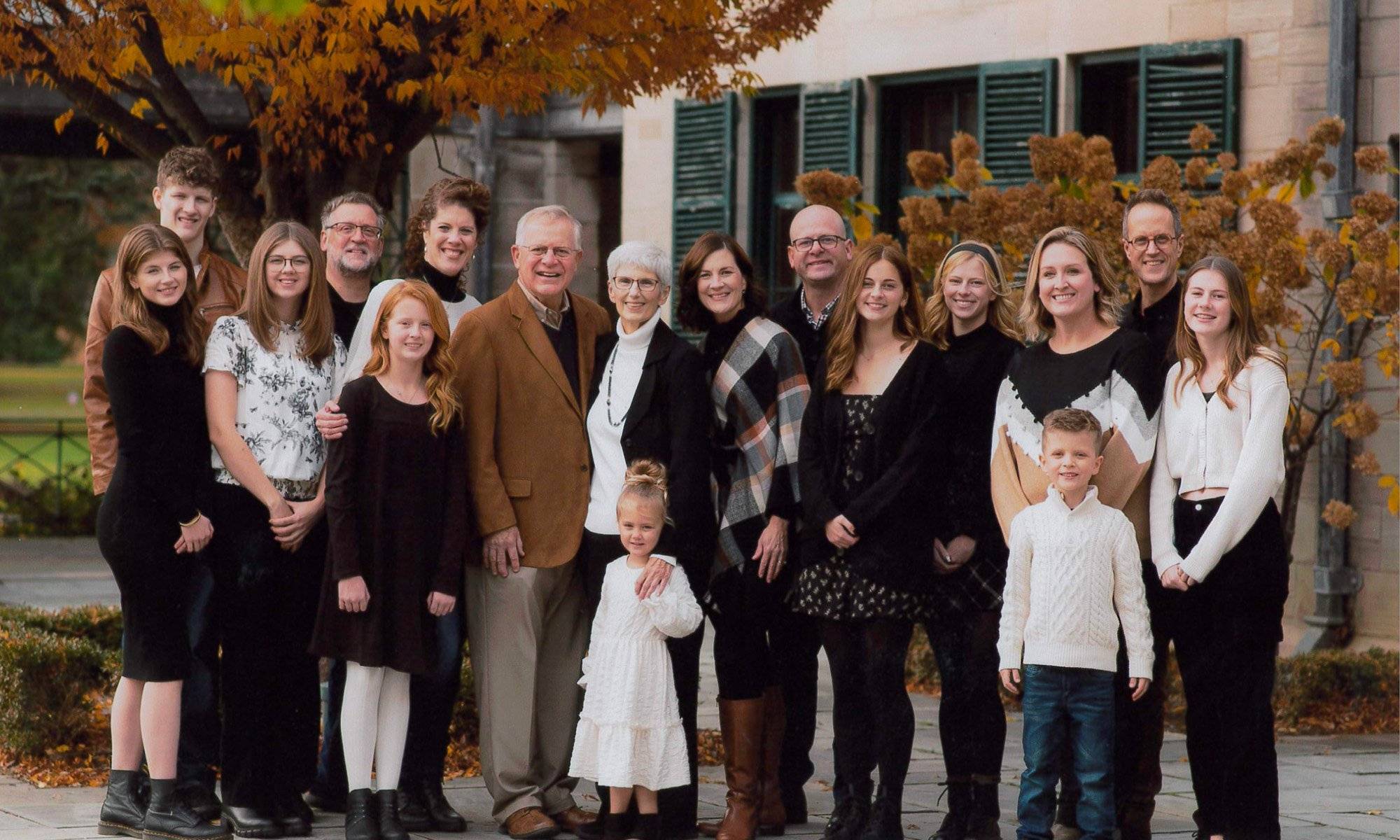 ---
The impact Concordia had on Thomas Schroeder and his wife, Pamela, was so strong that they have decided to support future students wanting to study at CUAA, specifically those looking to pursue a career in church work.
---
Note: The following is directly quoted from an email written by Rev. Thomas L. Schroeder, sent to members of CUAA's Advancement Team to inform them about a new scholarship he hoped to start to honor the life of his late wife.
A presidential invitation
Fifty-five years ago, Rev. Dr. Eugene Krentz, the Vice President of Concordia Ann Arbor, came to my family farm, outside of Britton, Michigan to cut firewood and to hunt pheasants as did other professors like Dr. Paul Foelber. Just before lunch, Dr. Krentz asked me what I was going to do when I graduated from high school the following year. My answer was, "I don't know!" I had always wanted to be a farmer like my father and grandfather but, deep down I knew that wasn't a possibility. Dr. Krentz said to me, "Have you ever thought about coming to Concordia, Ann Arbor?" And with that question, he planted a powerful seed in my heart and mind that changed my life here on earth and eternally.
God's grace over all
I enrolled at Concordia in the fall of 1968. I came from a small school and was ill-prepared for college. I studied hard but almost flunked out that first semester. It was Dr. Erich H. Kiehl, who taught Old Testament I, who called me into his office in the Manor one afternoon who took a personal interest in me. That meeting changed my life.
First, he taught me how to study which served me well throughout college, seminary, and the ministry. But most importantly he taught me that day the meaning of God's grace. I was raised a Lutheran and went to church every Sunday but I didn't understand the meaning of God's grace. For a long time, I was convinced that if I died, I probably wasn't good enough to get to heaven. I can't begin to tell you that a huge burden and worry were lifted off my shoulders that day. If it wasn't for Concordia and the professors, I had here I would have never had the opportunity to teach thousands of souls about Jesus over the last fifty-plus years.
You see why Concordia Ann Arbor is important to me. God used this place and the people here to change my life forever.

Rev. Thomas L. Schroeder ('70)
A life-changing relationship
The second thing that I'm grateful for Concordia is this. It was here that I met God's gift to me in my wife Pamela Saville Schroeder ('70). It was here at Concordia that we sang in Dr. Foelber's choir, traveled to Europe, got married here, and our son was baptized here. Where my daughter Heidi Schroeder McClelland went to school, where my son-in-law Scott McClelland went to graduate school, and where my granddaughter Kaleigh McClelland will begin her college career this next year.
Last March 2022 my wife Pamela a Lutheran educator, wife, mother, my best friend was called home to be with Jesus. I miss her but I know she is with Jesus and is singing His praises. She always told me that we are in a win-win situation. "If we live great but if we die even greater for, we will forever be with the Lord." She also told us always to "remember whose we are!"
You see why Concordia Ann Arbor is important to me, God used this place and the people here to change my life forever. I will always be eternally grateful for my Alma Mater and today I want to start a scholarship fund for Lutheran teachers and pastors in her memory. Thanks for listening to my story and thanks be to God for Concordia, Ann Arbor. Live by God's promise in Philippians 4:19! "My God shall supply all your needs according to His glorious riches in Christ Jesus!"
The Rev. Thomas L. and Pamela L. Schroeder Scholarship Endowment
This endowment was established to provide financial assistance to LCMS students pursuing a degree in church work. If no students are available, then the award should go to students pursuing a degree in Education.
---
Want in?
Looking for additional scholarship opportunities at CUAA. Click the link below to learn more about our financial aid offerings for both undergraduate and graduate students.
---
— Rev. Tom Schroeder ('70) is the retired pastor of Christ Our King Lutheran Church in Saline, MI. Before becoming a pastor, he was a teacher in New York City and New Boston, Michigan. He and his late wife, Pamela, are the parents of three grown children. Pastor Tom retired at the end of 2020.