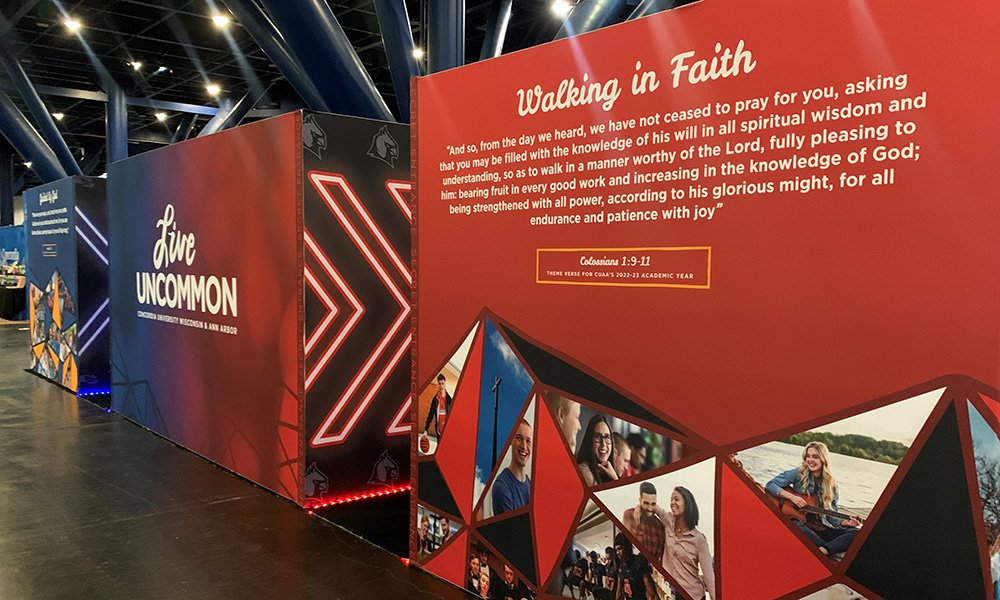 Held every three years since 1980, the LCMS Youth Gathering provides thousands of youth and adults the opportunity to come together as a community of God's people to be encouraged in their walk with Jesus Christ. And once again this year, CUAA and CUW will be there to make a splash!
---
The triennial Youth Gathering is jam-packed with things to do, so make sure you budget time for Concordia while you're in Houston. We guarantee it'll be worth your while! And here are a few reasons why…Connecting with CUAA at YG gives you:
1. A chance to snap a photo in our picture-perfect selfie museum.
Inspired by the rapidly growing nationwide phenomenon, Concordia's booth (BOOTH C307F) at the Gathering will feature eight different selfie museum exhibits. Each one offers the perfect backdrop for enviable pictures to fill your social feed.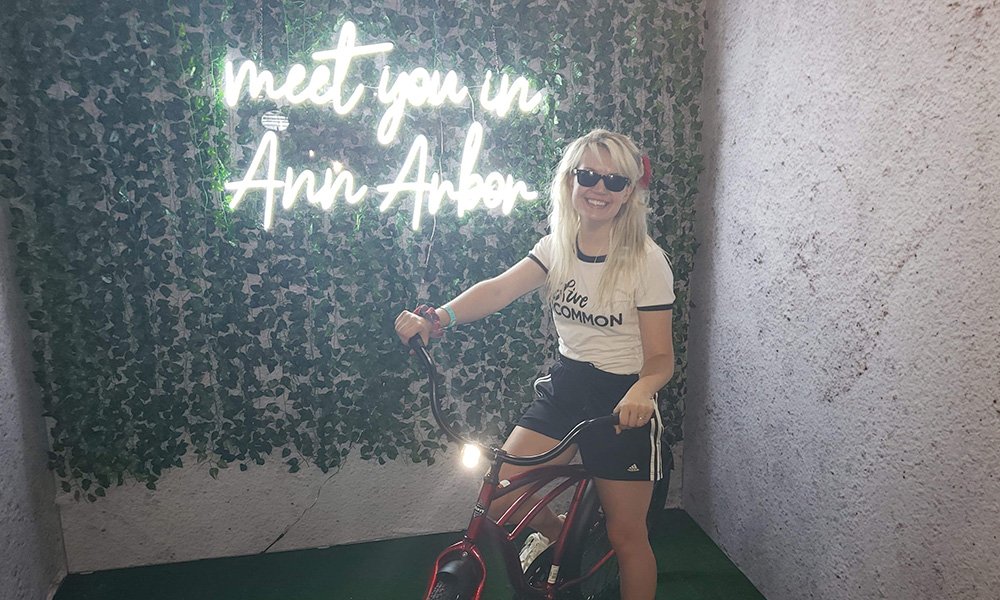 ---
2. A chance to get a free t-shirt.
Scan a QR code at the Concordia booth and get a chance to win a free t-shirt. It's that simple! Forewarning: Our t-shirts go fast so make sure you see us on day one or you'll miss out!
---
3. A chance to beat the heat with flash giveaways.
Every few hours each day we're handing out VIP giveaways in the exhibitor space. All you have to do is stop by the Concordia booth and scan a QR code to sign up. You won't want to miss these giveaways, because they were purchased specifically with the Houston heat in mind!
---
4. A chance to take solace in our campus Comfort Dogs.
Maybe the chaos of the masses is a bit overwhelming? Take a break with CUW's resident Comfort Dogs, Zoey and Sage. They'll also be at the Concordia booth.
---
5. A chance to connect with fellow Cardinal alumni.
If you're an alum, you won't want to miss the all-Concordia alumni gathering on (Get description from Greg Witto)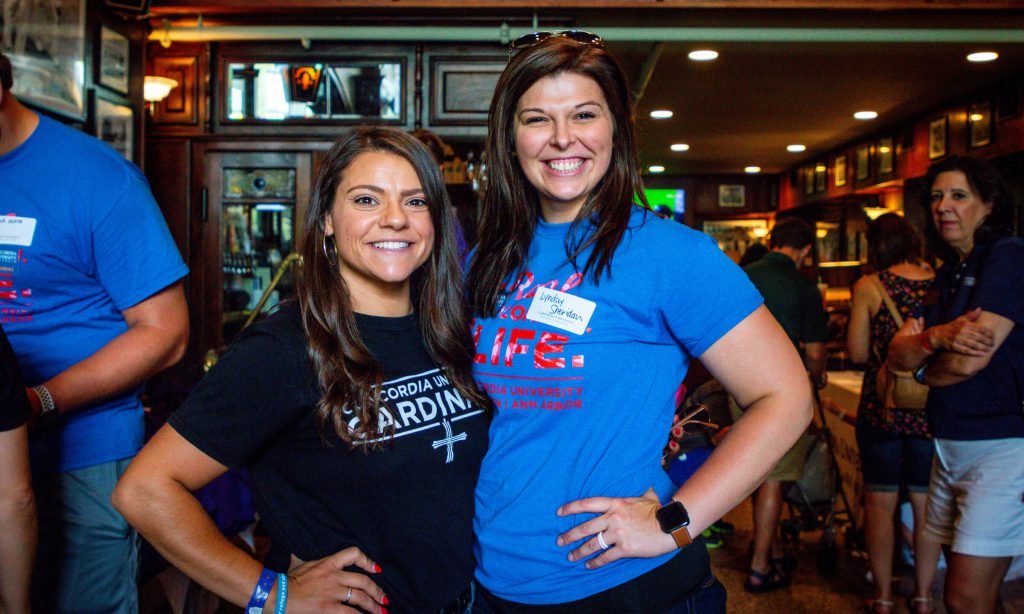 ---
6. A chance to fight those late-night cravings.
For a few random winners, Concordia has you and your group's snack needs covered! As you spot any of the four CUWAA Ambassadors at the Gathering, be sure to ask to scan their QR code to be entered to win a Midnight Snack-tacular for your church's youth group. Concordia will hand-deliver a snack bundle to the hotel of a different winner each night.
---
7. A chance to meet the CUWAA YG Ambassadors.
Two students from CAA and two from CUW have been selected to serve as CUWAA's official YG Ambassadors. Don't miss your chance to meet Grace, Cody, Adam, and Lily in person at the Gathering. Learn more about them here.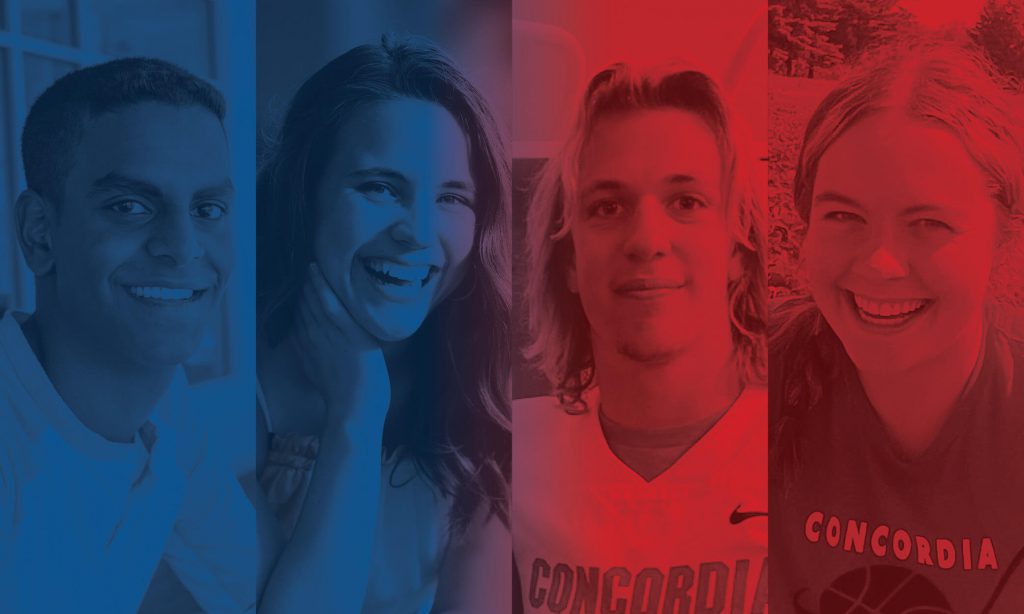 ---
8. A chance to jam out with For King & Country (We're sponsoring the concert!)
The Christian pop duo sensation, For King & Country, is a can't-miss concert experience. Concordia is proud to be a sponsor for the Gathering's main-stage musical act.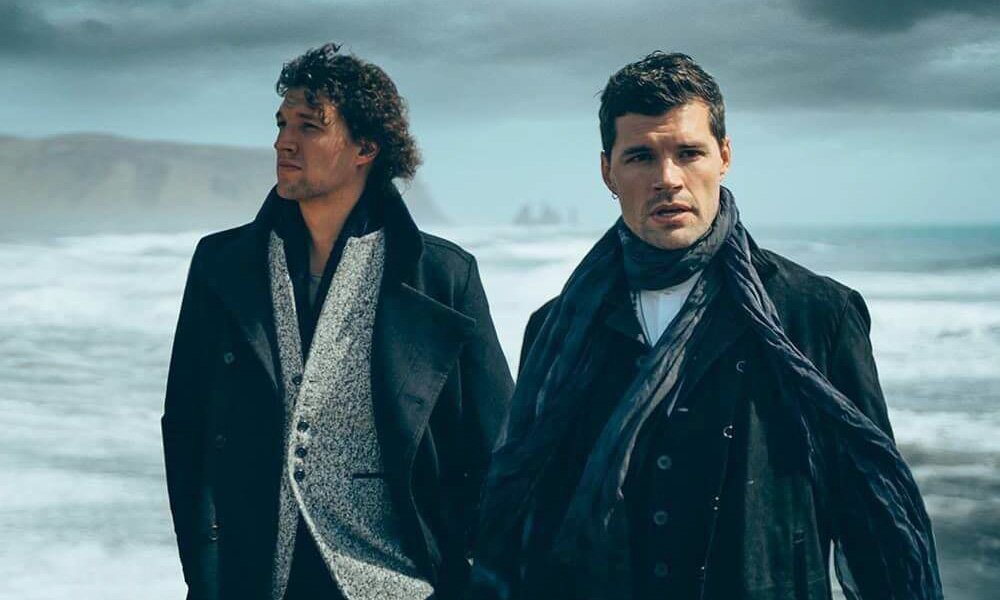 ---
9. A chance to meet Concordia faculty and current students
There will be more than a dozen employees and students brimming with excitement to meet with you! Don't miss your chance to stop by, say hello, and make an impression.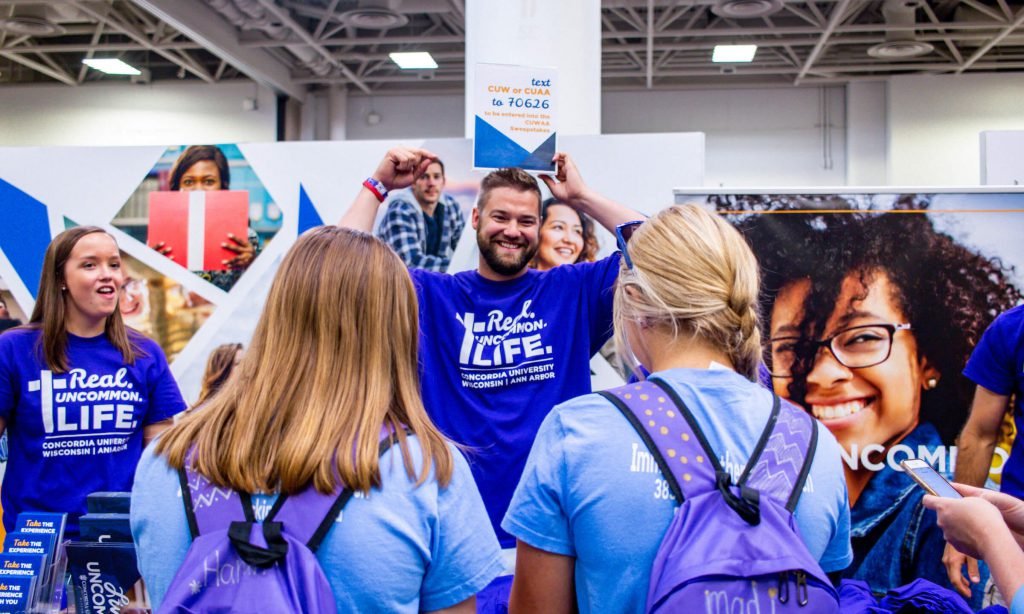 ---
10. A chance to learn more about our programs, awesome campus, and how to apply.
The fall 2023 application is now open. There's no time like the present to start thinking about your future after high school. Click here to apply.
— This story is written by Kali Thiel, director of university communications for Concordia University Ann Arbor and Wisconsin. She may be reached at kali.thiel@cuw.edu or 262-243-2149.
If this story has inspired you, why not explore how you can help further Concordia's mission through giving.