More recent news from Concordia
The Arbor Light
Boldly Forward
The fall 2021 issue of Hearts Together, a special joint magazine publication of Concordia's Mequon and Ann Arbor campuses, reveals Concordia's new strategic plan and the university's top priorities for the future.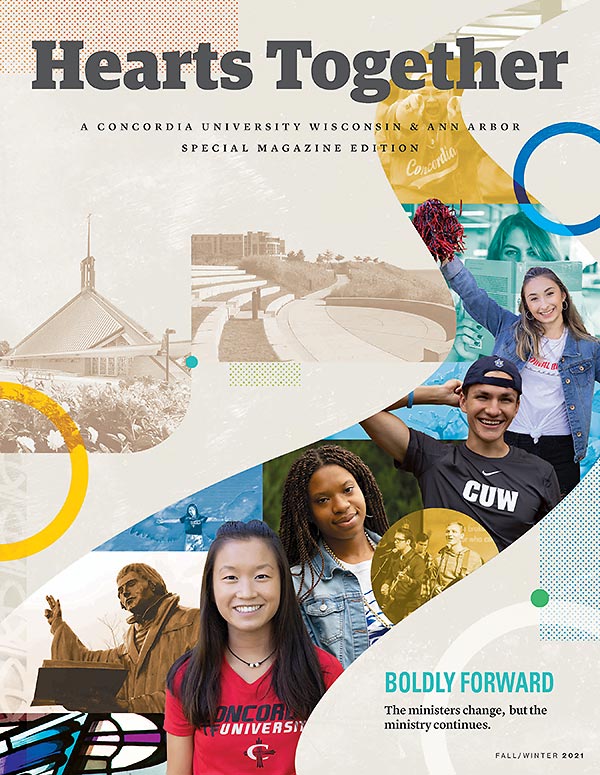 Concordia Experts Spotlight
Online master's in humanities: Digital humanities in focus with Dr. Kamw
If you're considering an online master's in humanities, check out Concordia University's Master's in Digital Humanities.
Contact our media team
Need an expert for a story? Looking for the latest Concordia news?
Lisa Liljegren
Assistant VP, Strategic Communication
262-243-4474
Kali Thiel
Director of News & Publications
262-243-2149
Learn More