More recent news from Concordia
The Arbor Light
Farewell to a beloved president
The spring 2021 issue of Hearts Together, a special joint magazine publication of Concordia's Mequon and Ann Arbor campuses, features Concordia's outgoing president and the impact he's had on the university.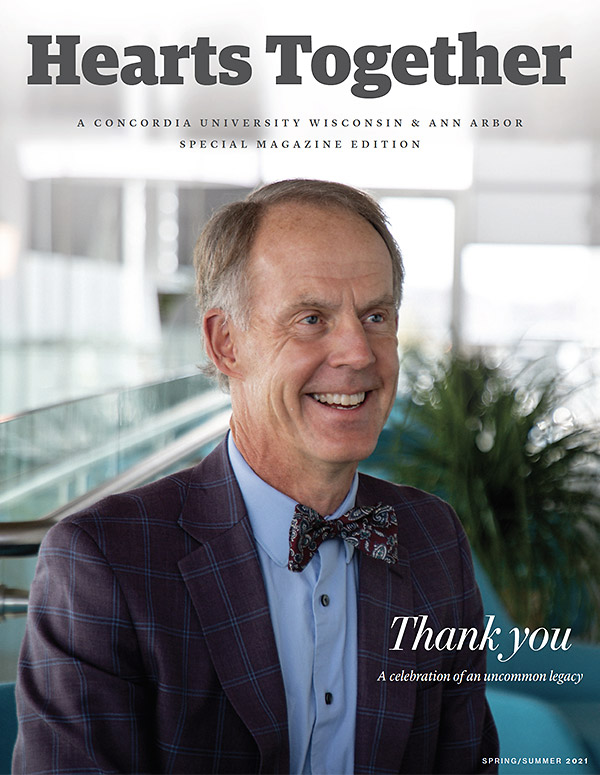 Concordia Experts Spotlight
Tips for making nutrition a priority, even in stressful seasons
Eating healthy can already be a challenge. With the added stress of project deadlines and upcoming tests, nutrition can easily take a back seat on the priority list.
Contact our media team
Need an expert for a story? Looking for the latest Concordia news?
Lisa Liljegren
Assistant VP, Strategic Communication
262-243-4474
Kali Thiel
Director of News & Publications
262-243-2149
Learn More