More recent news from Concordia
The Arbor Light
Check out a special edition of CUW's official magazine
As a physical display of our one university's shared fortitude amidst the unexpected events of 2020, the editorial team of the Concordian and Arbor Light made the decision to combine this year's winter publication into one shared, special issue. Please enjoy Hearts Together.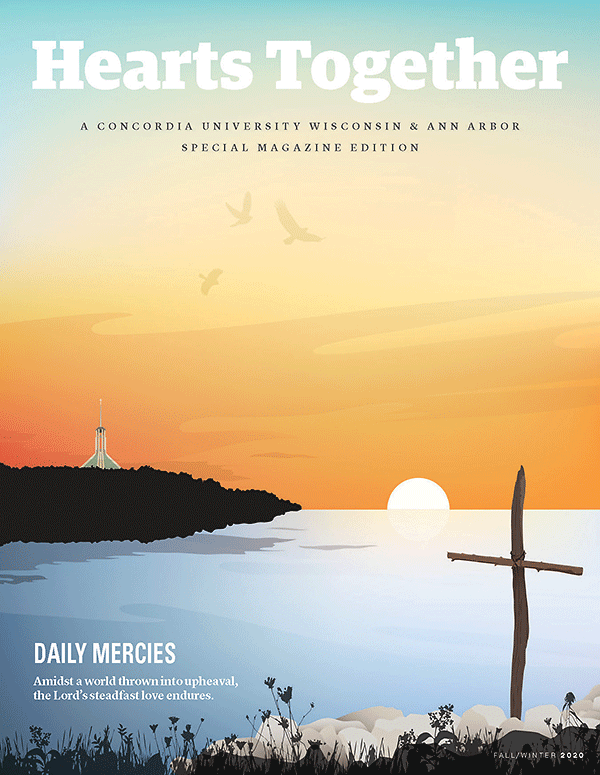 Concordia Experts Spotlight
8 ways to improve your 'sleep hygiene' and why it matters
Strong sleep hygiene means having both a bedroom environment and daily routines that promote consistent, uninterrupted sleep.
Contact our media team
Need an expert for a story? Looking for the latest Concordia news?
Lisa Liljegren
Assistant VP, Strategic Communication
262-243-4474
Kali Thiel
Director of News & Publications
262-243-2149
Learn More