More recent news from Concordia
The Arbor Light
Check out the fall/winter 2019 issue of CUAA's official magazine
The latest issue of the Arbor Light includes stories about the vibrant women leading academics at CUAA, attractive options to accelerate the route to graduation, and an alum who seeks to bring the frigid far north into the warmth of Christ's love.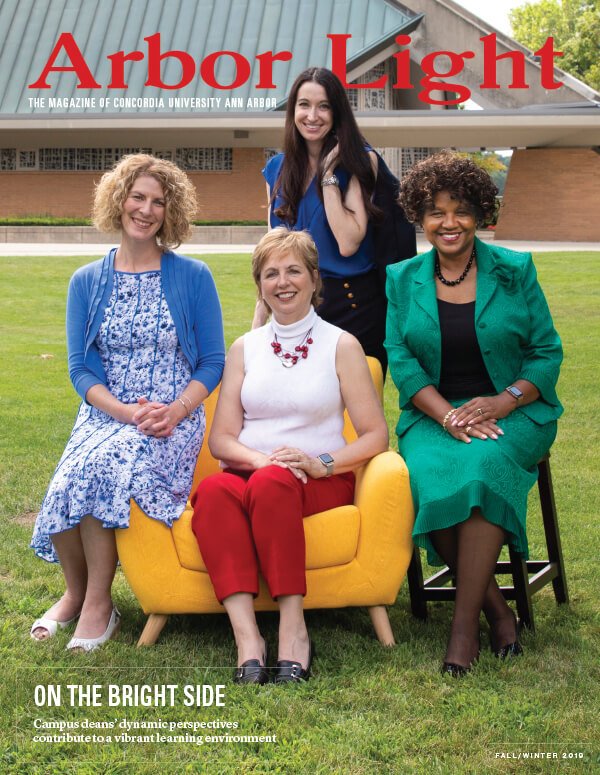 Contact our media team
Need an expert for a story? Looking for the latest Concordia news?
Lisa Liljegren
Assistant VP, Strategic Communication
262-243-4474
Kali Thiel
Director of News & Publications
262-243-2149
Learn More