More recent news from Concordia
Hearts Together
Faith Growth
The fall 2022 issue of Hearts Together, a joint magazine publication of Concordia's Mequon and Ann Arbor campuses, shares stories of how the Word of God is seeding growth among students on each campus.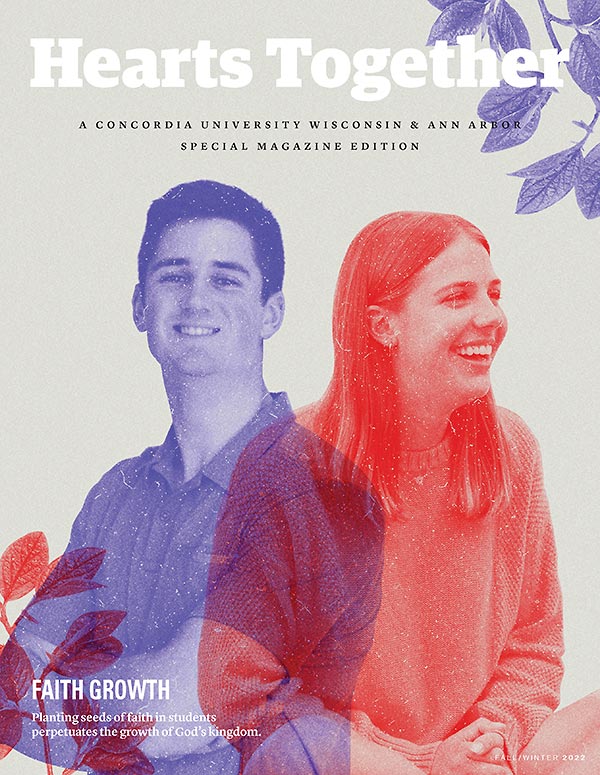 Concordia Experts Spotlight
Online master's in humanities: Digital humanities in focus with Dr. Kamw
Contact our media team
Need an expert for a story? Looking for the latest Concordia news?
Lisa Liljegren
Assistant VP, Strategic Communication
262-243-4474
Kali Thiel
Director of News & Publications
262-243-2149
Learn More