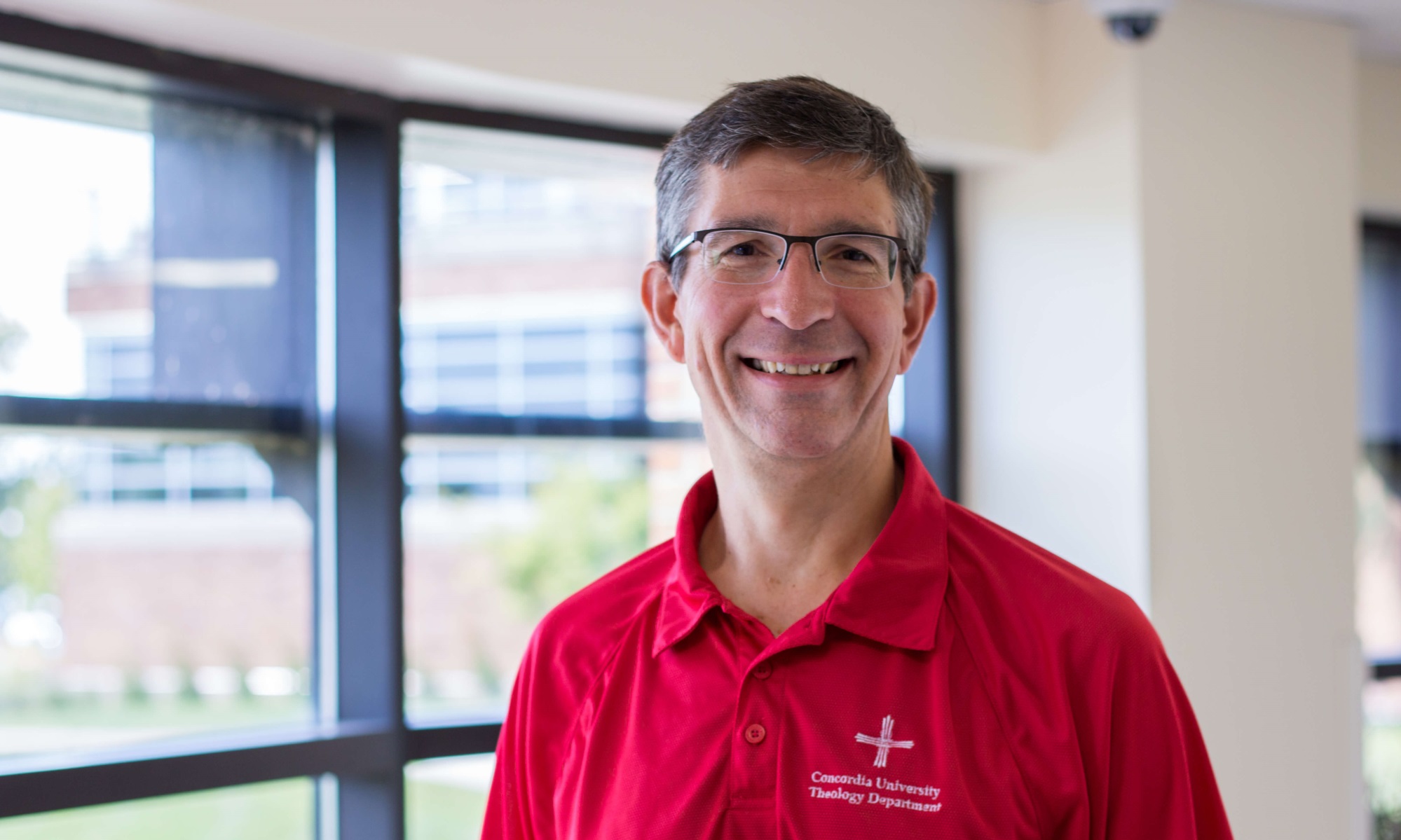 One of the hardest classes I teach is "Survey of Christian Thought." It's hard to teach and hard to master. Ask my students.
---
I used to say it was twenty centuries of church history covered in 15 weeks. I tried one textbook after another: Walker (graduate level), Shelley (Baptist approach) and CPH's The Church from Age to Age (again, challenging for the typical undergraduate). With the merger with CUW, the class became an option for non-church work students to complete their "third required religion elective." Then the class was made a "writing intensive." Significant class time is now dedicated to instruction in writing so students might be able to master the process of writing a term paper. The class needed to be reconsidered again. That was last year.
Funny thing, just last week, a couple of alumni on Facebook noted how they yet referred to the Walker text on a regular basis, having found it a key resource in their ministry. Go figure. At least some people were blessed by initial instinct regarding the content and character of the course.
With the merger with Mequon and the need to teach writing, the class has refocused on primary sources. After a quick survey of the general sweep of church history (20 centuries now done in two weeks—very broad brush strokes indeed), we dive into Ignatius of Antioch, Athanasius, Augustine, Luther, Walther, and MLK. Students write papers on self-chosen topics like: "Ignatius and the call to martyrdom," "Athanasius: creation witnesses to God," and "Luther's cross-shaped view of vocation." Many of the papers make for edifying reading for this old professor.
Students also write final term papers on any topic they like, giving a class presentation during our final "hour." (Actually, it's a two hour marathon with students getting eight minutes to distill and transmit their 10 page paper.) Again, topics are interesting. I particularly like it when a student takes umbrage with something I've said in class and goes to the trouble to prove me wrong. When we condemn Pelagius, aren't we really condemning his student, our only real source for "Pelagianism"? Is it fair to equate the Christian Science of Mary Baker Eddie with Gnosticism or don't the differences outweigh the apparent similarities? Students also go in creative directions of research I've never considered. I particularly liked the one last semester about how the Islamic view of Christianity changed due to the crusades (spoiler: It didn't change much–they already considered Christians an inferior race of heretics and barbarians.)
The class has morphed quite a bit over the 15 years of my teaching it. Dare I say, I think I've finally found something that meets students at their level and gives them some valuable skills in writing and some essential insights into the Christian faith. I miss the full sweep of the details of history, when we could linger for a moment with the monks evangelizing Europe or the Clapham Sect arguing against the English slave trade. But what we've got now—a few in-depth studies of some monumental figures with some creative responses to their thought—might stay with them longer and whet their appetites for more. God grant it.
–This article was written by Rev. Charles Schulz, Pre-seminary Director and Assistant Professor of Theology at Concordia University Ann Arbor. 
—
If this story has inspired you, why not explore how you can help further Concordia's mission through giving.