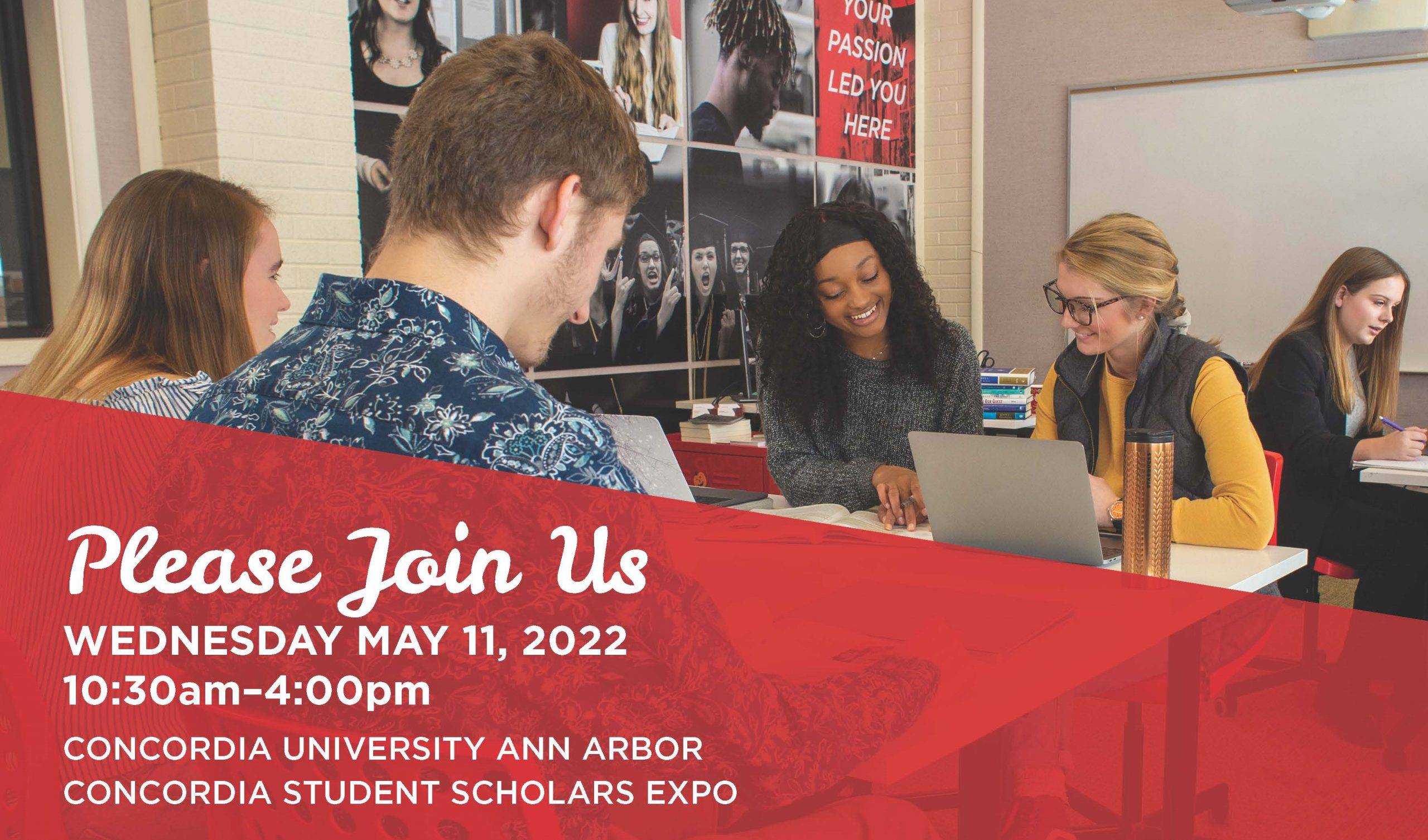 The 2022 Concordia Student Scholars Expo will offer dozens of students the opportunity to showcase the fruits of the generous support they receive from alumni and donors.
---
The Concordia Student Scholars Expo (CSSE) is an opportunity for students to present culminating academic work to a wide audience in an authentic and diverse setting. Whether you are a donor, alum, or anyone interested in encouraging these talented students, you are invited to share these experiences and meet some of the students you have been supporting through your prayers and gifts.
"We're excited for a record number of students to present their scholarly work with the community," said Lance M. Shultz, assistant professor of biology at CUAA. "They've been working very hard and have lots of great work to share with you!"
Schedule of Events | Wednesday, May 11
Kickoff and Chapel Service | 10:30-10:55 a.m. | Chapel of the Holy Trinity
Education Positive Impact Presentations | 9:15-11 a.m., 12-1:30 p.m. | Krieger 101, 107, 108
Ten students presenting
Fragmented Existence | 10 a.m.-4 p.m. | Kreft Art Gallery
A collection of art by Sarah Ambrose
Poster Session/Complimentary Refreshments | 11 a.m.-1 p.m. | Manor Tent
48 students presenting posters from Biology, Chemistry, Nursing, Psychology, and Social Work departments
Pre-Seminary Presentations | 12:30-2 p.m. | Krieger 106
Four students presenting
The Waiting Game, a One Act Play | 2-3 p.m. | Black Box Theater
By Jordan-Breanna Smith-Kempf
All sessions are free and open to the public. Feel free to attend as many as you like—and to spread the word!
---
For more information about academic programs at Concordia University Ann Arbor, visit Degrees and Academics at cuaa.edu.
—
If this story has inspired you, why not explore how you can help further Concordia's mission through giving.