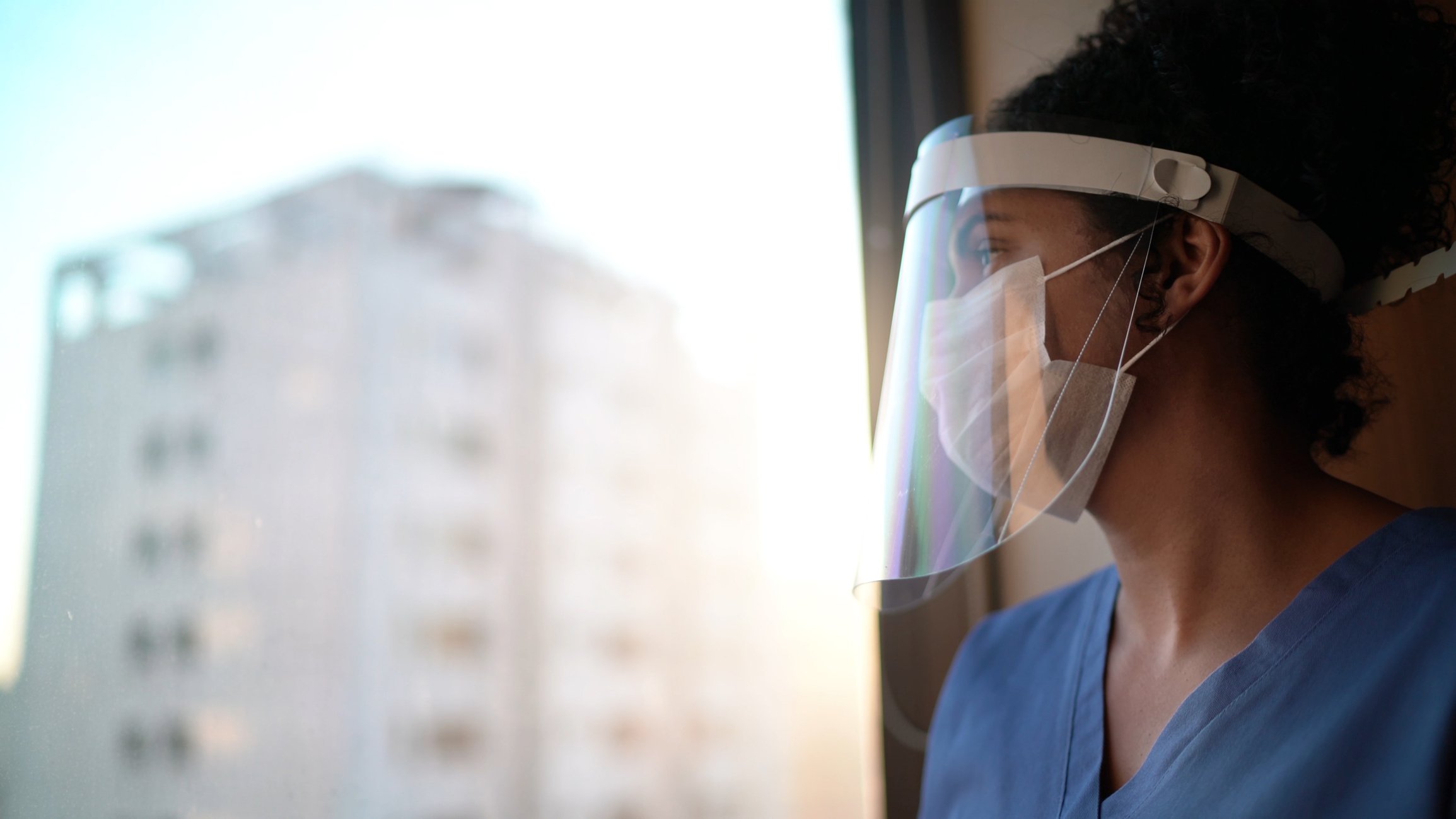 Nurses are experiencing the mental and emotional effects of their daily work during the COVID-19 pandemic.
---
Liz Stokes, the director of the Center for Ethics and Human Rights at the American Nurses Association stated: "Even before COVID-19, nurses were already at risk of moral distress, compassion fatigue and burnout, and now they may be dealing with intense feelings of loss, grief and fear," she said.
4 Tips for Dealing with Stress
1. Don't ignore the symptoms of burnout.
Psychology Today defined "burnout" as a state of chronic stress. Chronic stress can have detrimental effects on your well-being. While burnout can look different from person to person, there are some symptoms of burnout that are commonly seen.
Chronic fatigue, insomnia, anxiety, and depression are only a few of the common symptoms associated with burnout. When you feel these symptoms creep up, it's not always possible to deal with them immediately. However, you should still acknowledge what's going on, and then make time to address your symptoms later.
2. Factor in recharging times.
"Recharging" is simply dedicating time to build up energy. Montreal-based psychologist Louise Handfield-Champagne says, "Relaxation is not a frivolous pleasure; it's vital to our health."
Recharging time looks different for everyone. Try to avoid unwinding with a screen as much as possible. Exercising, taking a short nap, reading a book, or going for a walk are some simple ways you can recharge.
Have you thought about making something as a way to recharge? Creating an art project or playing a musical instrument might help you unwind in a new way. If that's not accessible to you, try simply listening to music as a way to unwind.
3. Talk to a professional counselor.
Talking to friends and family is important, but if you're dealing with some serious stress, you could benefit from talking to a professional. As a nurse, you know the importance of taking care of others. In fact, you probably advocate for others to take care of their physical and mental health. Be sure to set aside time to check in with your mental health.
Isaiah 9:6 foretells of the Messiah, Jesus. In this verse, Isaiah calls Jesus a wonderful counselor. When we consider the Advent season and what Christmas means, we think of Emmanuel–God with us. Jesus, our wonderful counselor, is present with us through our struggles, and we can approach him freely with our pain because he understands it.
Trusting in God as our wonderful counselor doesn't mean we should put off seeing a mental health counselor. Instead, we can seek out the care we need, knowing fully that God has promised to be present with us.
4. Practice Mindfulness.
Practicing mindfulness could be really helpful in reducing your stress. Did you know how simple this can actually be?
Mindfulness is just the act of paying attention. This can be practiced through setting aside a quiet time each day, or even through devotion times.
Handwashing: Turning a routine into a spiritual discipline
Nurses, you're busy, and that's probably the understatement of the year. You also wash your hands probably more than anyone these days. Why not connect mindfulness to routine handwashing? You can determine what to reflect on during this time. Perhaps, it's a verse like Psalm 27:1, which says, "The Lord is my light and my salvation—so why should I be afraid? The Lord is my fortress, protecting me from danger, so why should I tremble?" 
Maybe you'd rather cling to the lyrics of a favorite hymn, a prayer, or a portion of the liturgy. Martin Luther famously encouraged those around him to remember their baptism each time they washed. 
Slowing down during a common routine even just to think about your breathing will help you reset in the midst of even a chaotic work day.
Taking care of yourself is not selfish.
Nurses, you're experiencing an extended "airplane emergency" situation. Do you know what I mean? Every time you board an airplane, you listen to the flight attendant give their speech about putting your oxygen mask on first before helping anyone else. Imagine the chaos that would ensue if everyone neglected their own need of oxygen. Things would get out of control quickly.
Your well-being is similar. When you sense that your stress levels are too high for too long, you need to press pause and take care of yourself. No matter what your preferred method of stress management is, remember to take care of yourself, even if it's only for a moment.
— Vanessa Lane is the Content Marketing Lead at Concordia University and can be reached at vanessa.lane@cuaa.edu. When she's not at work, she can be found playing with her kids or watching NBA basketball with her husband.
If this story has inspired you, why not explore how you can help further Concordia's mission through giving.