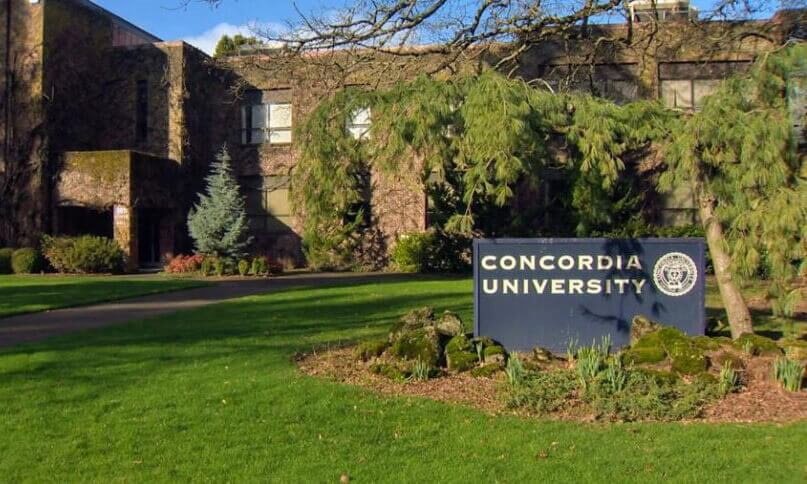 The institutions of the Concordia University System, the national higher education network of The Lutheran Church—Missouri Synod, extend together our collective support for the students, faculty, staff, and administration of our sister campus in Portland, Oregon, which announced today its intention to cease operations at the close of this spring semester.  
---
Although the institutions of the Concordia University System operate independently, we walk together in mission. We resolve to help Portland students, who have unexpectedly found themselves in a very difficult situation. We are committed to offering pathways that enable our fellow Concordians to find their way to a new Concordia home. Our primary aim in the wake of this announcement is to care for displaced students and faculty and to smooth their transitions. 
Related: Concordia University Ann Arbor works to smooth transition for Portland students
The loss of the Portland campus reflects the seriousness of the challenges facing the nation's private institutions and strengthens the resolve of our campuses in California, Illinois, Michigan, Minnesota, Nebraska, New York, Texas, and Wisconsin to collectively provide the highest quality Lutheran educational choice for future generations of post-secondary learners. 
Across the nation and around the world, Concordia system schools educate more than 35,000 students and employ more than 4,000 faculty. Like never before, we are working as One Concordia to face the challenges in higher education.
We are strong and by God's grace and goodness, remain steadfast in our mission to further Christ's Kingdom. 
On behalf of:
Dr. Don Christian, Concordia University Texas
Dr. Russell Dawn, Concordia University Chicago (Ill.)
Rev. Dr. Patrick Ferry, Concordia University Wisconsin and Ann Arbor (Mich.)
Rev. Dr. Brian Friedrich, Concordia University St. Paul (Minn.)
Rev. Dr. John Nunes, Concordia College New York
Rev. Dr. Russ Sommerfeld (interim), Concordia University Nebraska
Dr. Michael Thomas, Concordia University Irvine (Ca.)
Portland students may click here to learn more about transfer options and to start the application inquiry process.
—Media inquiries can be directed to each independent institution above or to Gretchen Jameson, Sr. Vice President of Concordia University Wisconsin and Ann Arbor, gretchen.jameson@cuw.edu | p: 262-243-4563 | m: 636-795-6707.
—
If this story has inspired you, why not explore how you can help further Concordia's mission through giving.