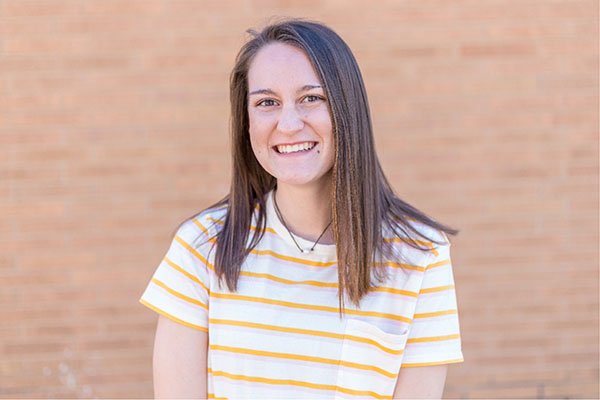 I have grown so much as a person while being at Concordia. I have grown to become independent, make my own decisions and have my own opinions.
---
I have also grown tremendously in my faith. Seeing the faculty, staff, and other peers so positive and strong in the Lord helps me to strive to be the best version of myself, who God created me to be. Being surrounded by people and opportunities to grow and stay strong in my faith, such as daily chapel, mission trips, and relationships with others, has made a huge impact on my life. I hope that I can be that example and light to others as so many people have been for me.
My Concordia education has made me very passionate about my career. From the first semester of freshman year we have been placed in a fieldwork classroom. We get to observe, help out, and last semester I even got to start teaching some lessons to my class. Having this real life experience with the students has given me confidence in my future career path.
So many students here benefit from the generosity of donors in so many ways. Without gracious donations, the amazing experiences and opportunities here at Concordia would not be possible for many. I cannot thank you enough for your donations to Concordia. No matter how big or small, every part makes all the difference.
—
If this story has inspired you, why not explore how you can help further Concordia's mission through giving.