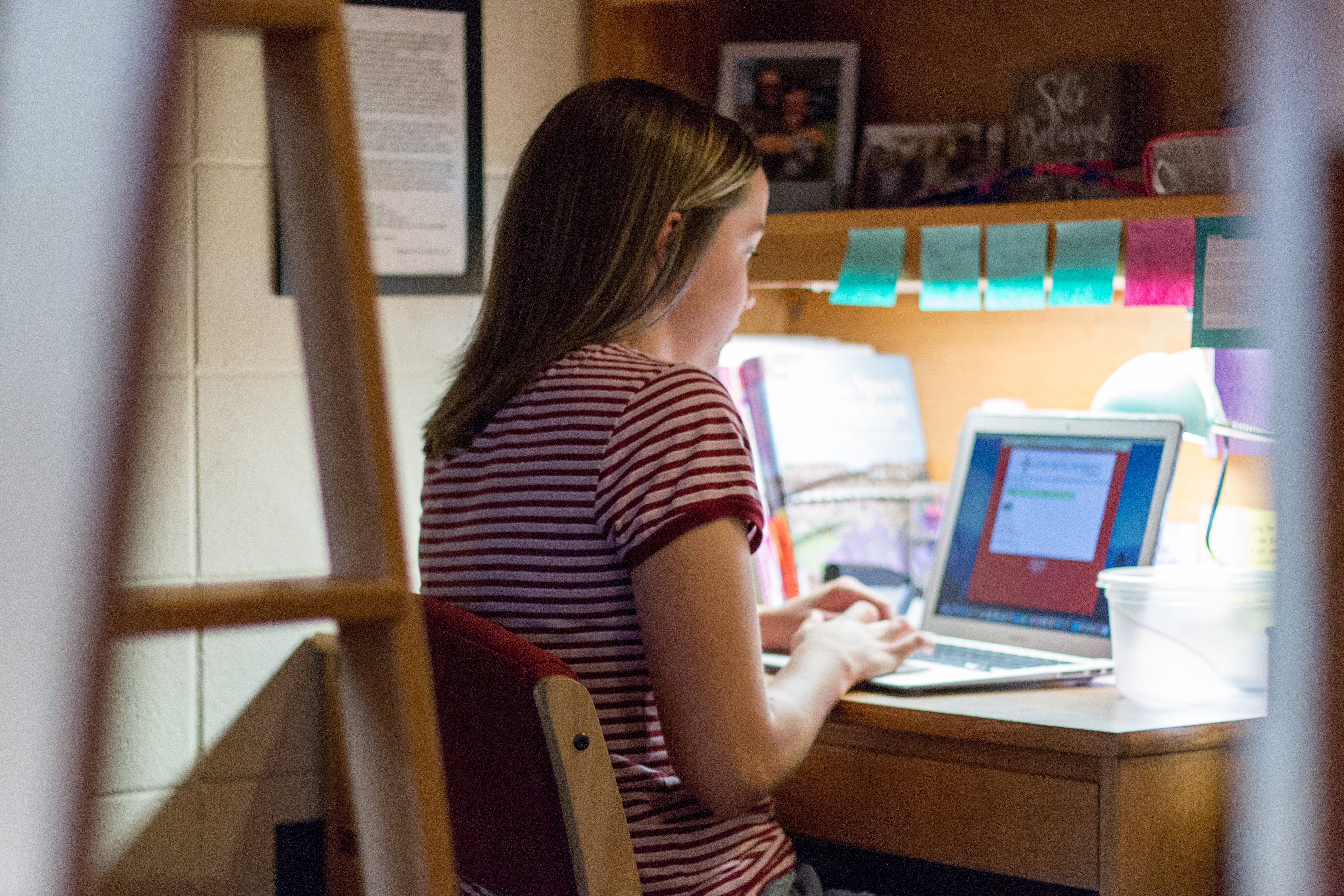 During this time of remote learning, the Academic Resource Center (ARC) staff has risen to the challenge of offering crucial services to students as they near the end of their spring semester.
---
Customary face-to-face tutoring sessions or other support have in large part been replaced by in-person Zoom sessions. "Students already using our services before the switch to online learning were accustomed to logging into TutorTrac," said Tori Negash, MSW, LSW, Ph.D., director of the academic resource center and accessibility services.  tutortrac.cuw.edu "The primary difference is that they now accomplish this on their laptop at home."
Support has been augmented with videos and tips for best practices, along with infographic documents. Five videos, including a 90-second clip, "Tips for Time Management," are brand new. The other four are entitled:
"Online Learning Strategies"
"Learning in a Virtual World"
"Shifting Your Mindset"
"Protecting Your Mental Health"
Negash lauded the importance of a YouTube channel with student resources created by Rachel Thoms, CUAA's manager of campus communications and public relations. Negash also formulated an assistive technology resource guide, which many students have been accessing the past four weeks.  infograph.venngage.com/pl/QRncr172f00
"Our TutorTrac system is extremely user friendly and set up so that it automatically sends out confirmation and reminder e-mails to the person requesting the appointment as well as the tutor," said Negash, who estimated ARC services are being utilized at close to the same levels as pre-COVID-19.
Both Negash and Earl Schumake III, a support specialist, have been holding numerous Zoom meetings to help students work through both academic and non-academic issues. Those have included time management, locating e-books, trials of Sonocent for note taking, and free apps. Schumake has also been matching up undergraduates with tutors and writing consultants.
—
If this story has inspired you, why not explore how you can help further Concordia's mission through giving.