The story of the Alpha Class, Concordia University Ann Arbor's first-ever cohort of nursing students, is one that Cindy Fenske will never forget.
---
As campus dean of CUAA's School of Nursing, Fenske has had a front row seat for the journey, leading every detail of the charge since she joined CUAA in June of 2015. In fact, Fenske says the entire launch of the program has exceeded expectations beyond what she could have imagined.
On Sunday, Dec. 9, the first cohort—comprised of 39 Bachelor of Science in nursing students—will cross the graduation stage to receive their diplomas. They'll join 19 of CUAA's other newest alumni in the campus' inaugural mid-academic year commencement ceremony.
Click here to watch the December commencement livestream on Sunday, Dec. 9 at 2 p.m. ET
"There is always something about being the first," said Fenske, DNP, RN, CNE. "They are a wonderful group of unique people that I have had the opportunity and pleasure to teach, as well as be their dean."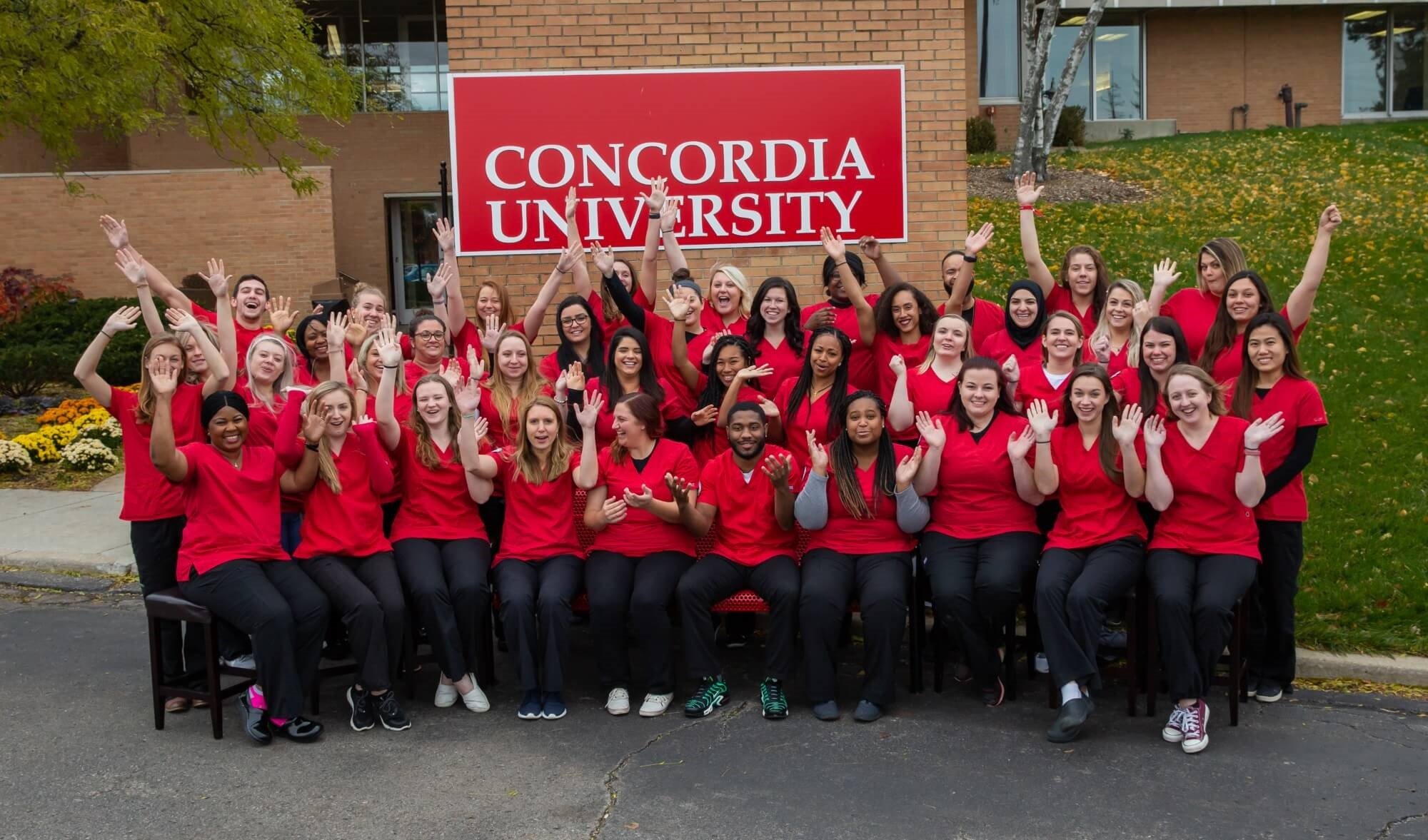 It took an unexpectedly smooth approval process and divine timing with university opportunities that allowed CUAA to be in the position to graduate 39 nursing students in 2018, when just three years ago the program didn't yet exist.
CUAA received approval to launch the program from the Michigan State Board of Nursing in November of 2015, around the same time that the university's Board of Regents decided to purchase the former Thomas Cooley Law School, an 84,500 square foot academic building just three miles north of CUAA's central campus on Geddes Road.
From there, it was a flurry of activity. Fenske and campus leaders began meeting with architects to remodel the newly acquired building, attending simulation conferences to identify world-class technologies for the new program, and designing a curriculum that would be hands-on and simulation heavy from the start.
The nursing program moved into the building in July 2016 and welcomed CUAA's first-ever nursing students two months later.
The Alpha class has been immersed in a curriculum that includes between 90 minutes and 3.5 hours of simulation per week since classes began in fall 2016. With six, 15-week semesters, they'll be walking across the stage with hundreds of hours of simulated hands-on, engaged learning already under their belts. In addition to the many hours in simulation, students completed clinicals in multiple healthcare settings, a number of them traveling abroad for their summer semester community health hours.
Following commencement, the nursing students will prepare for the National Council Licensure Examination (NCLEX), typically taken about 6-8 weeks following graduation. The students' healthcare interests range from hospital settings, urban clinics, or continuing their education through graduate school. One Alpha class member even has plans to eventually start her own clinic in Africa.
"What we've heard from our clinical partners is that they are very impressed with our students. They're impressed with how hard they work, how they come ready to go, to serve, ready to jump in, and knowledgeable about what they're doing," said Fenske. "This class has worked so hard. I'm excited for them to take care of me one day."
Concordia University Ann Arbor's December commencement will take place on Sunday, Dec. 9 at 2 p.m. in the Chapel of the Holy Trinity. A reception for friends and family of the graduates will take place immediately afterwards in the Black Box Theater. Click here for details.
— Photography by Kelly Cieslak ('13)
— Rachel Thoms served on Concordia University's Strategic Communications team from 2015-2022. Any inquiries about this story can be sent to news@cuaa.edu.
If this story has inspired you, why not explore how you can help further Concordia's mission through giving.