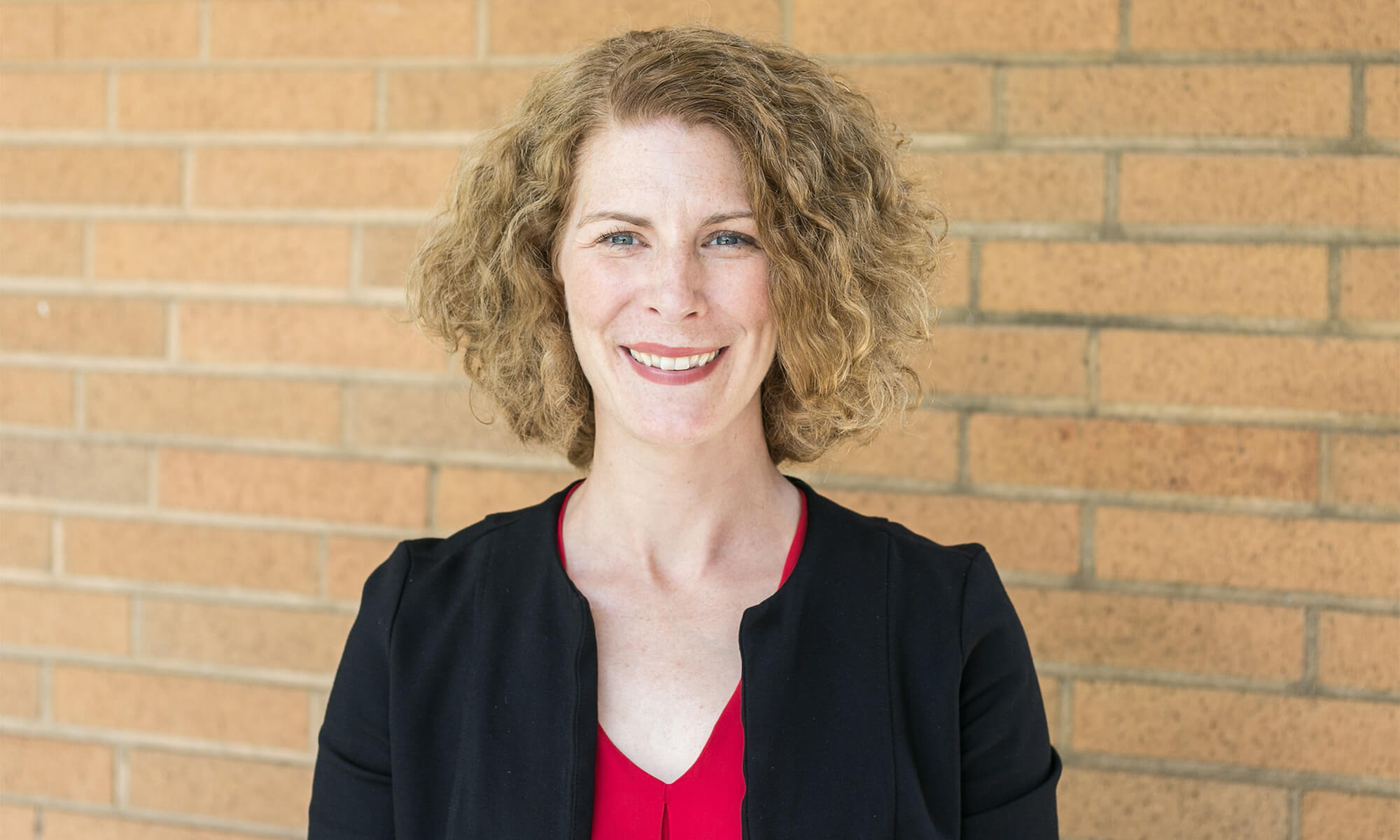 Erin Laverick, PhD, has been named the new campus dean for the School of Arts and Sciences at Concordia University Ann Arbor.
---
Laverick, who began her role Aug. 13, brings with her 16 years of experience in higher education. She succeeds Bob McCormmick, PhD, who announced his retirement earlier this year after 21 years with CUAA.
After obtaining her master's degree in English from Illinois State University, Laverick was hired by The University of Findlay in Ohio, first as an instructor, and ultimately, she worked her way up to associate professor. Over the course of her time with the university, Laverick took on a variety of leadership positions, including nine years as director of the intensive English language program and, most recently, as chair of the department of language and culture.
The dean position at CUAA presented a natural next step in her career trajectory, says Laverick. The tight-knit campus community and Concordia's mission to "prepare students in mind, body, and spirit for service to Christ in the Church and world" were equally appealing.
"Concordia's Christ-centered mission adds value to students' experience," Laverick says. "They're coming out not just with skills in a certain area, but an understanding of what they're being called to do in their lives. Not every university can offer that."
With more than 40 academic degree programs offered, the School of Arts and Sciences is the largest of CUAA's four academic schools. It encompasses a broad range of disciplines and houses the campus' liberal arts core, which means that nearly every undergraduate who enrolls at CUAA will at some point take a course taught by a School of Arts and Sciences professor, regardless of their major.
Laverick says that among her goals for the academic school is to remind current and prospective students of the importance of a liberal arts approach to education by continuing to elevate the rigor and quality of the school's academic offerings.
"Right now in higher education we've seen this shift where the liberal arts aren't valued as much, but really, the liberal arts are still as vital as ever," Laverick says. "A liberal arts education enables students to excel in critical thinking and problem-solving and it introduces them to the skill set of being collaborative and collegial. My goal is to make sure we are effectively communicating the worth of that type of degree to prospective and incoming students."
Learn more about CUAA's School of Arts and Sciences offerings at cuaa.edu/arts-and-sciences.
— This story is written by Kali Thiel, director of university communications for Concordia University Ann Arbor and Wisconsin. She may be reached at kali.thiel@cuw.edu or 262-243-2149.
If this story has inspired you, why not explore how you can help further Concordia's mission through giving.