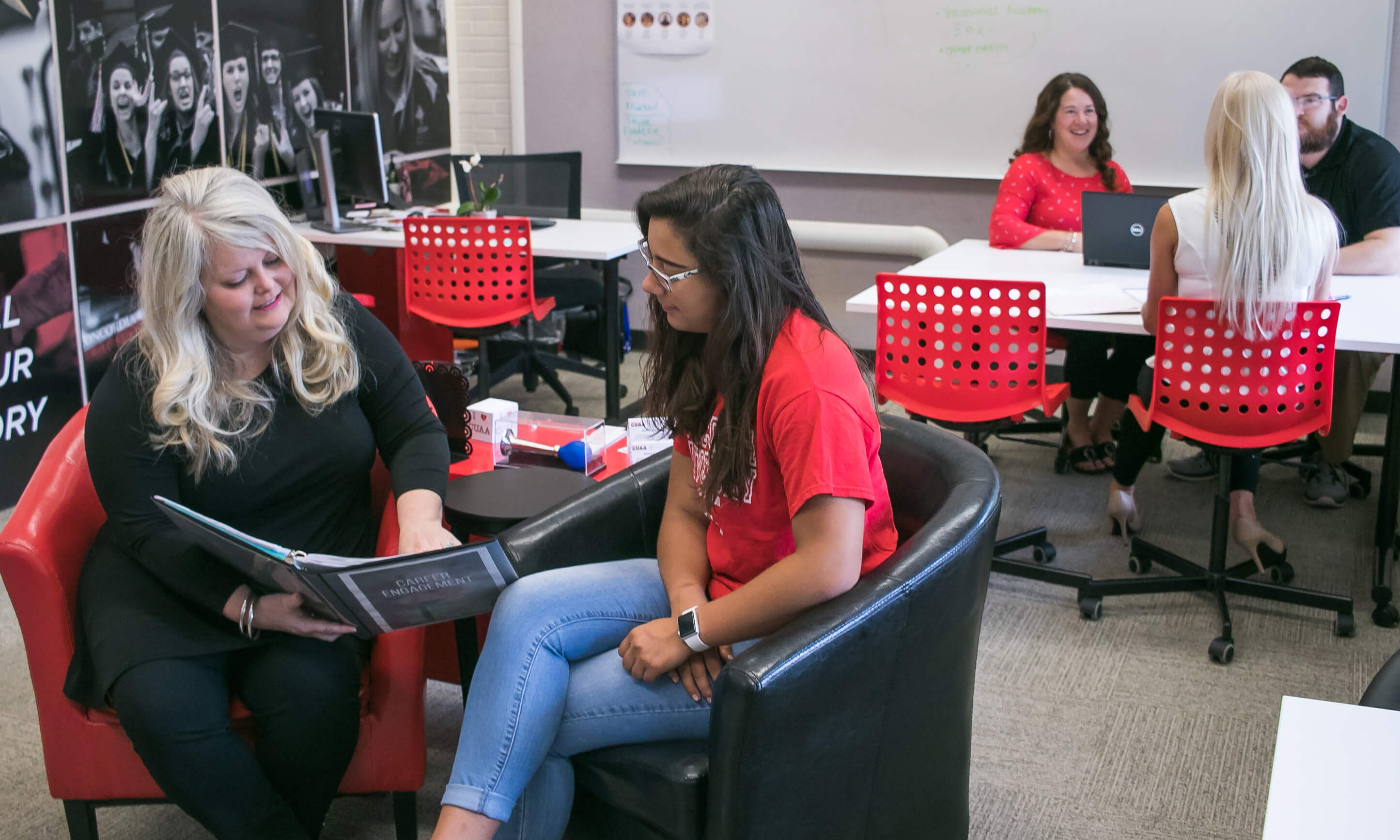 Director of Career Engagement Lisa Johnson shares specific ways that Concordia students can remain pro-active despite the current limitations caused by COVID-19.
---
Concordia University Ann Arbor's Career Engagement and Industry Relations (CEIR) team continues to actively support students on their vocational journeys.
Specifically, CEIR is offering these one-on-one Zoom sessions for students. All students have to do is request an appointment:
Conducting mock interviews
Sharing resume advice
Helping undecided students in choosing a major
Providing career direction
Assisting with a job or interview search
Boosting personal LinkedIn profiles
CEIR also facilitates platforms such as Handshake listing jobs and internship opportunities for student, Focus 2 for career direction and strengths assessment, and social media posts for sharing opportunities and tips to students digitally on Facebook, Twitter, and Instagram.
Related: Want more? Check out more strategies from the Wisconsin campus' Career Engagement team
CUAA's Director of Career Engagement Lisa Johnson share more about how students can be proactive to prepare for their careers and vocations, and how CEIR can help.
How would you summarize CEIR and the Career Engagement Studio to someone who has never heard about it before?
Career Engagement and Industry Relations (CEIR) was created to give students the opportunity to build and strengthen their personal and professional skills throughout their vocational journey both inside and outside the classroom.
The Career Engagement Studio, is the physical space on campus and it is the wayfinding beacon for students, faculty, staff, alumni, and industry leaders to engage. This engaging space gives students access to meet with alumni, industry leaders, and potential employers. By building these relationships, students are better equipped for entering into the professional world.
What are your tangible tips for how students to prepare for career-readiness RIGHT NOW, from their own homes and computers?
Volunteer Virtually: Volunteering offers the opportunity to learn new skills and make new workforce connections. Employers look for volunteer work on your resume. Check out these opportunities on: DoSomething.org
Connect with CUAA Alumni: Conduct informational interviews and build your professional network. Keep an eye out for CEIR's list of alumni that are ready to connect with you coming next week!
Contact professors in your major and volunteer to help with research. Research work may lead you to an area that interests you to pursue in the job market.
Practice your interview skills. Schedule a virtual mock interview with Career Engagement.
Create a resume and LinkedIn profile that stands out. Contact Career Engagement to schedule a virtual appointment.
Can you share what students at different stages in their college experience should be considering or doing to prepare for job-readiness?
Freshmen
Set up an account on Handshake, attend a take 20, construct resume and cover letter with a career ambassador in the studio, volunteer and take advantage of experiential learning or job shadowing
Sophomores
Join LinkedIn, attend etiquette dinner, upload finalized resume on Handshake, search for internship opportunities on Handshake, build professional network
Juniors
Perform mock interview with career ambassador, attend career summit, and secure internship, pursue regular informational interviews
Seniors
Edit and update resume, attend career summit, pursue regular informational interviews, complete internship, connect with professionals in your network, and finalize job search process.
What advice do you have for students who's internships have been cancelled this summer? Is CEIR doing anything in particular to come alongside these students?
Career Engagement understands the closures and cancellations due to COVID-19 are less than ideal, however, there are things students can do during this time. Some employers are offering remote work options and are open to virtual internship opportunities. Students are encouraged to seek volunteer opportunities and engage in activities to develop both old and new skills.  CEIR is holding and will continue to hold Zoom appointments with students to help them explore interests that have the potential to be lifelong passions and potential career paths. CEIR is highlighting internship and job opportunities in The Current each week. CEIR is connecting students to alumni and resources to engage students in purposeful growth.
What can alumni or members of the community do to plug into CEIR and get connected with students who may be seeking internships or jobs?
CEIR welcomes alumni and members of the community to join Handshake, CUAA's online career engagement platform and job board to connect with our students. Handshake allows employers to post opportunities (internships, part and full-time positions) and review job seekers profiles and resumes.
How does CEIR fit into the mission of Concordia, developing students in mind, body, and spirit for service to Christ in the Church and the world?
The mission of CUAA is central to the work and culture of CEIR. Through our programming, personal and professional assessments that encourage students in understanding their unique gifts and skills, connecting students to industry leaders and alumni to engage their unique skills and talents along their career journey, CUAA students are poised and ready to launch the mission to serve Christ in the Church and the world.
Click here to learn more about CUAA's Career Engagement and Industry Relations department.
— Rachel Thoms served on Concordia University's Strategic Communications team from 2015-2022. Any inquiries about this story can be sent to news@cuaa.edu.
If this story has inspired you, why not explore how you can help further Concordia's mission through giving.