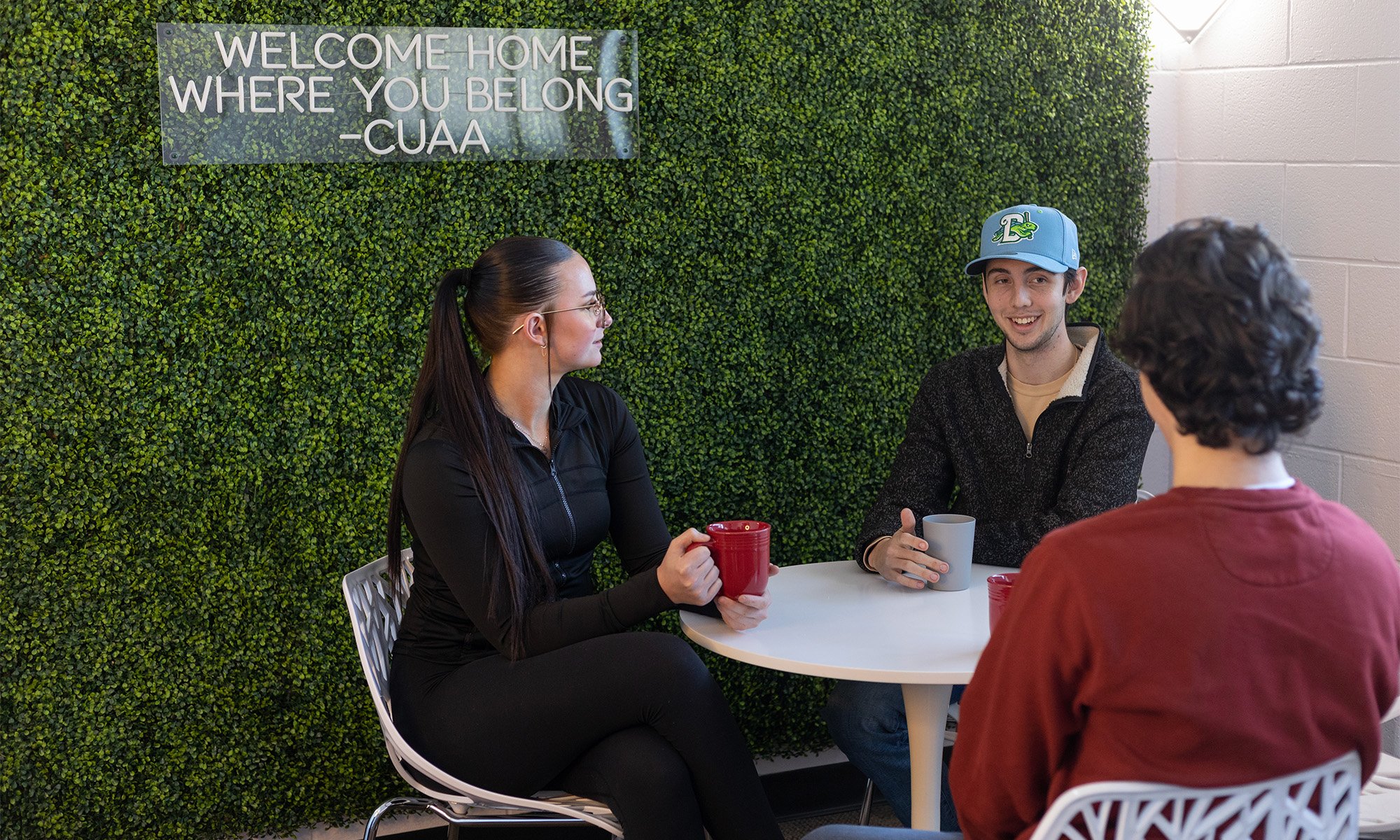 ---
A former guest house on campus has been converted into a welcoming and fully stocked space to better serve Concordia University Ann Arbor students.
Editor's note: This story first appeared in the spring 2023 edition of Hearts Together, a magazine publication of Concordia University Wisconsin and Ann Arbor.
---
Using Title III grant funding, CUAA renovated the facility situated between John Mark and Luke residence halls to create the Center for Intercultural Affairs (CIA). The 1,650-square-foot center boasts three meeting rooms, a common area, a restroom, a washer and dryer, and a full kitchen.
The CIA also houses a new offering, the Cardinal Cabinet, which is a room full of items, such as nonperishable food, hygiene products, clothing, and winter coats that are free to any CUAA student.
With its varied resources and multifunctional space, the CIA is meant to serve an assortment of student needs. Commuter students, for example, now have a devoted space for socializing, studying, food prep, or even laundry in between classes, while low-income students have discreet access to free utilities, groceries, and other essentials.
More than half of CUAA's undergraduate population and a majority of its graduate population are commuter students. Nearly 30 percent of traditional undergraduates are Pell Grant eligible, an indicator of income status.
No matter their background or need, however, all students are welcome at the center, said CUAA Director of Multicultural Engagement Shanitra Cheff, "The CIA is a place where students can connect and feel cared for," said Cheff. "We're always looking for new and fresh ways to improve the student experience at Concordia, and I'm excited to see how the CIA will foster a sense of belonging for each and every student into the future."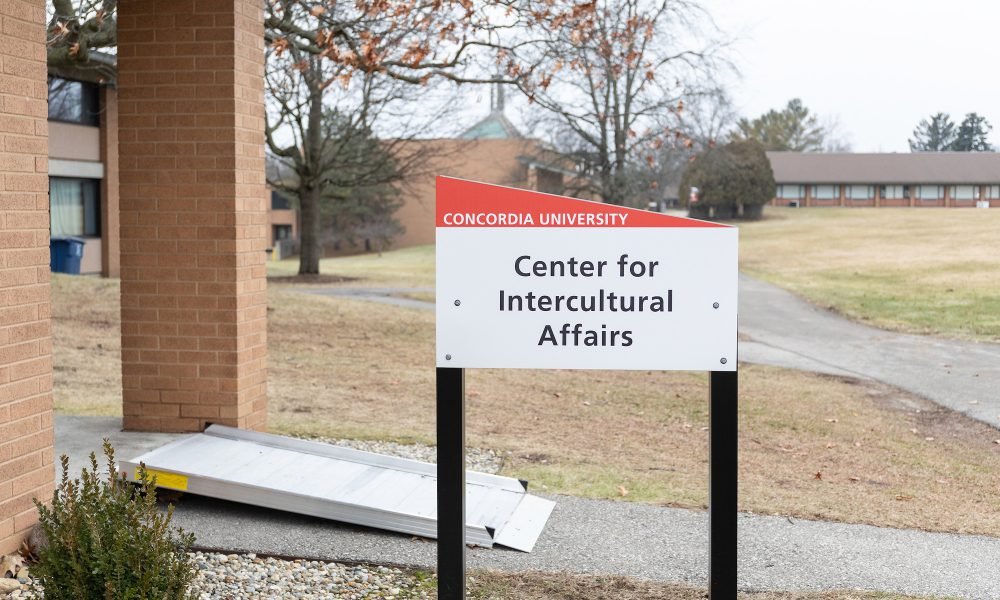 ---
Want in?
The Office of Multicultural Engagement (OME) looks to provide the necessary support and guidance needed to encourage students to become members of a community respectful of differences. For more information, click the link below.
---
The spring 2023 Hearts Together magazine hit mailboxes in April. View a PDF version of the magazine here. If you are not on our mailing list, but are interested in receiving a free copy, email Jennifer.Hackmann@cuaa.edu.
---