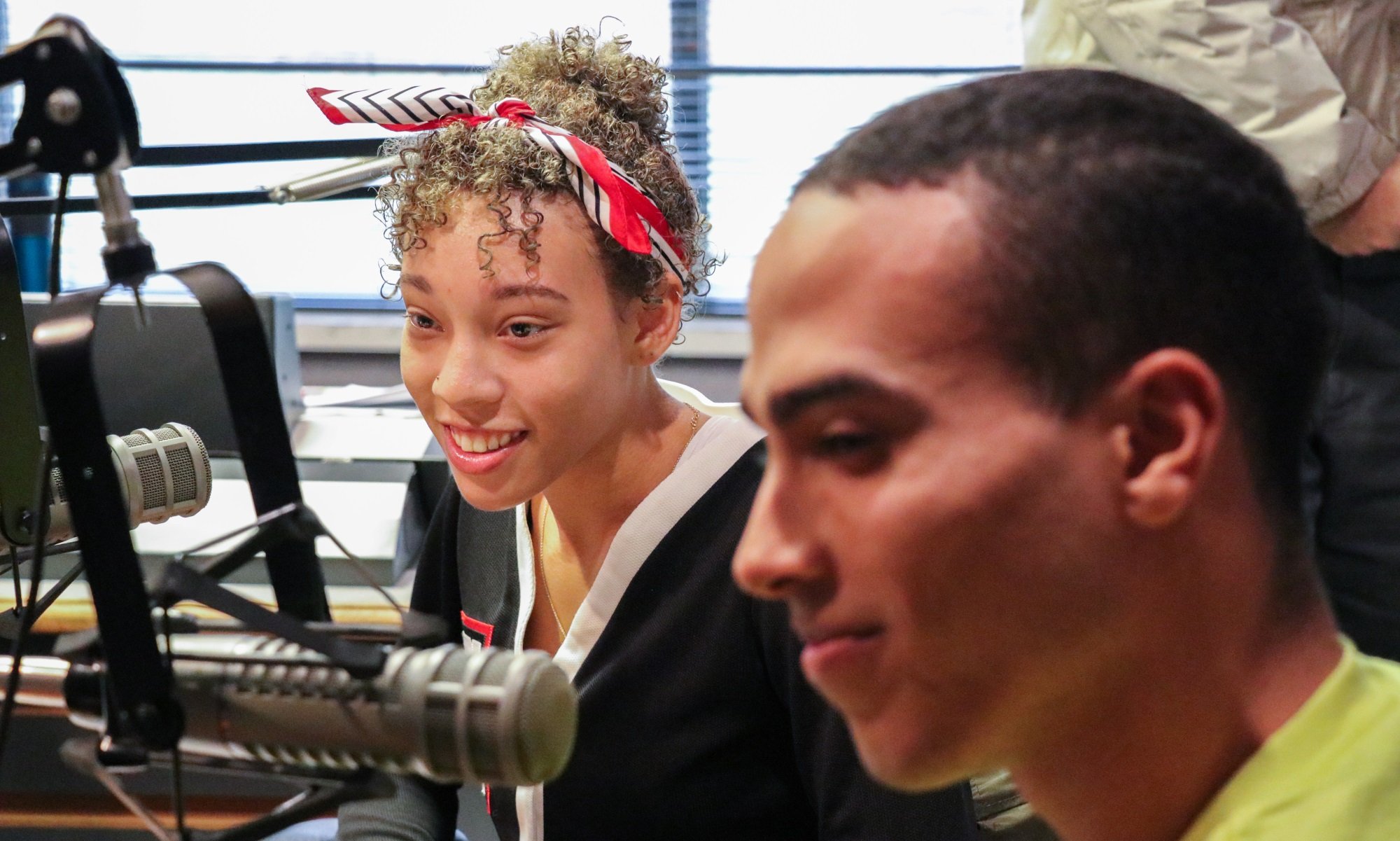 Concordia University Ann Arbor students have given police a new lead in the search for a murder suspect who gunned down a young woman in a Taylor check cashing store in 2013.
---
The alleged shooter was caught in-the-act on the store's video surveillance, but the fuzzy footage—despite being broadcast on every major media station—brought no arrests.
The case of mother-of-two Chelsea Small's death was considered a cold case when Professor Frank Rubino decided earlier this semester to have students in his "Criminal Investigations" class look into it. Using lessons learned each week, students gained access to police reports, statements, and interviews from the original case file using the Freedom of Information Act. For weeks, the 11 students in Rubino's class poured over the information, even investing some of their outside-of-class time to it.
Last week, Rubino presented the evidence students unearthed to the lead detective on the case. While students weren't able to identify a suspect, Rubino says their work was enough to give police a new lead to pursue.
Rubino, who is a former police officer, says "citizen sleuthing" can be of great value to law enforcement when a case has gone cold.
"When it's a fresh case, citizen sleuths can kind of get in the way," Rubino said, "but after a while, when leads don't pan out and resources run thin, my experience is that law enforcement is as happy to get a lead from a citizen poking around as they would from any other means."
Rubino says he plans to have students participate in a similar exercise with a new case next year.
"I think it was a success. My students got to learn something valuable and experience what it's like to be out in the field doing these things," Rubino says. "And it shows the family that people are still interested. I think that's really critical to note: people haven't forgotten about this tragedy and we want justice for the victim."
Multiple news outlets have taken an interest in the class' project. Click on the image below to watch ClickonDetroit's segment that ran Dec. 12, and tune in to 1290 AM at 9:00 a.m. EST on Tuesday, Dec. 18, to hear Rubino, JPP students Dakota Bostic and Mikaela Morgan, and JPP department head Dan Chlebos.
Learn more about CUAA's justice and public policy program by clicking here. 
— This story is written by Kali Thiel, director of university communications for Concordia University Ann Arbor and Wisconsin. She may be reached at kali.thiel@cuw.edu or 262-243-2149.
If this story has inspired you, why not explore how you can help further Concordia's mission through giving.