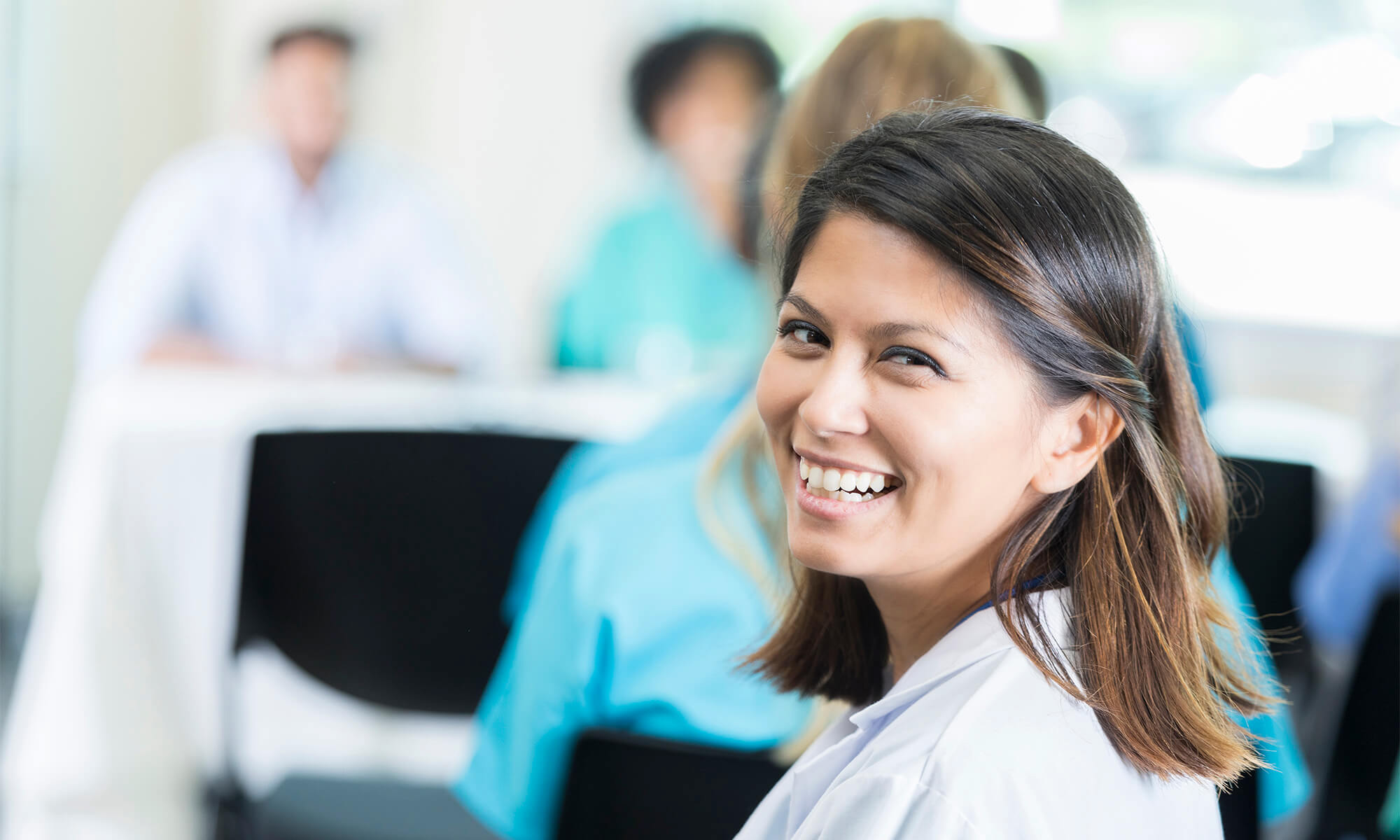 This fall Concordia University Ann Arbor will launch its first doctorate degree, a one-of-a-kind program designed for leaders, innovators, and "doers" in an array of professional vocations.
---
Concordia received the final requisite accreditation approval late last week for the Doctorate of Education of Leadership in Innovation and Continuous Improvement (EdD LICI).
The 60-credit, three-year program is an online degree program with two residency requirements. It comprises three core areas: leadership, research, and improvement science and innovation. Students are also afforded the opportunity to customize their learning experience with a fourth, elective area.
While there are other doctorate programs that focus on educational leadership or educational administration, Concordia's EdD LICI degree is unique in composition, learning objectives, flexibility, customization, and market demand, says School of Education Dean James Pingel II, PhD.
"With the LICI program, students are receiving and earning a four-in-one degree, a deep dive and transformational growth journey in leadership, research, continuous improvement and innovation, and in an elective area," says Pingel. "When they graduate from this program, they will be experts and change agents in four different fields of study. In our diversified, inter-professional, and global world, LICI graduates will walk off the stage with a lot of significant tools in their toolbox."
The program boasts the following distinctive features:
Cross-disciplinary approach—Arguably the most unique part of the degree—which the LICI steering committee and faculty team has dubbed its "secret sauce"—is its cross-disciplinary approach. The program welcomes students with diverse professional backgrounds, including professionals in business, pharmacy, health professions, nursing, and education. The curriculum incorporates best practices from each of these fields of study, ensuring students will develop and enhance skills that are transferable to almost any personal and professional vocation.
CU advising touch points for dissertation completion—With a focus on helping students complete their dissertation within three years, the program encourages students to begin the process early. New students will be assigned a Dissertation Chair and will begin the dissertation process within the first weeks of the program. Constant and regular touchpoints and interactions between the Dissertation Advisor and student are built into the program journey.
Taught from a Biblical worldview—While students of various backgrounds and faiths will be exposed to many different viewpoints in the program, instructors and curriculum will also present content and best practices aligned with Concordia's mission and core values.
Up to 16 students may enroll in the inaugural cohort, which begins with a required four-day residency from Aug. 9-12. Concordia will also look to launch a spring cohort, with a residency Jan. 3-6, 2019.
For more information or to apply, contact Amber Schiessl, director of graduate enrollment, at amber.schiessl@cuw.edu or 262-243-4551. Learn more about the LICI program here.
— This story is written by Kali Thiel, director of university communications for Concordia University Ann Arbor and Wisconsin. She may be reached at kali.thiel@cuw.edu or 262-243-2149.
If this story has inspired you, why not explore how you can help further Concordia's mission through giving.