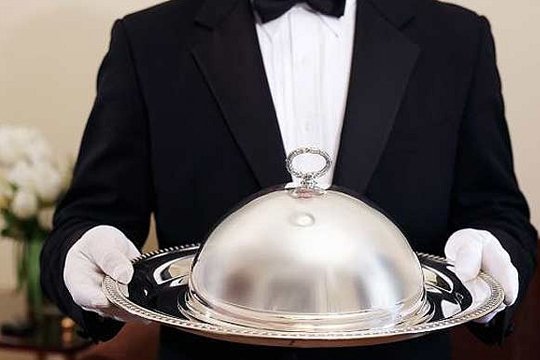 The Concordia University Ann Arbor (CUAA) theatre department presents Carlo Goldoni's commedia dell'arte (comedy of profession) masterpiece, The Servant of Two Masters.
---
The performance will run from Thursday, October 13 through Sunday, October 16 in the Kreft Black Box Theatre on Concordia's campus.
Truffaldino, a poor but hardworking servant who is looking to make some extra money, hires himself out to two bosses at the same time. When they end up staying at the same hotel, he must do all he can to keep his secret amidst hidden identities and romantic complications. Set in Venice, this production will be placed in contemporary period to make it more enjoyable for the modern audience.
"The Servant of Two Masters is a delightful two-act romantic comedy in a modern day Venice, Italy," said Gerard Dzuiblinski, Director of Theatre at Concordia University. "Our guest artists, technicians, and student performers have created a 'ridiculous' that seems ordinary!"
The performances will begin at 8:00 p.m. on the evenings of Thursday, October 13 through Saturday, October 15, with a matinee performance at 2:00 p.m. on Sunday, October 16.
The Kreft Black Box Theatre is located in the newly renovated Kreft Arts Center on the campus of Concordia University Ann Arbor. Tickets are $10, $5 for students and seniors, and free for CUAA students. Tickets can be purchased at the door or in advance by calling the CUAA box office at 734-995-7537. Click here for more information on the production.
—
If this story has inspired you, why not explore how you can help further Concordia's mission through giving.