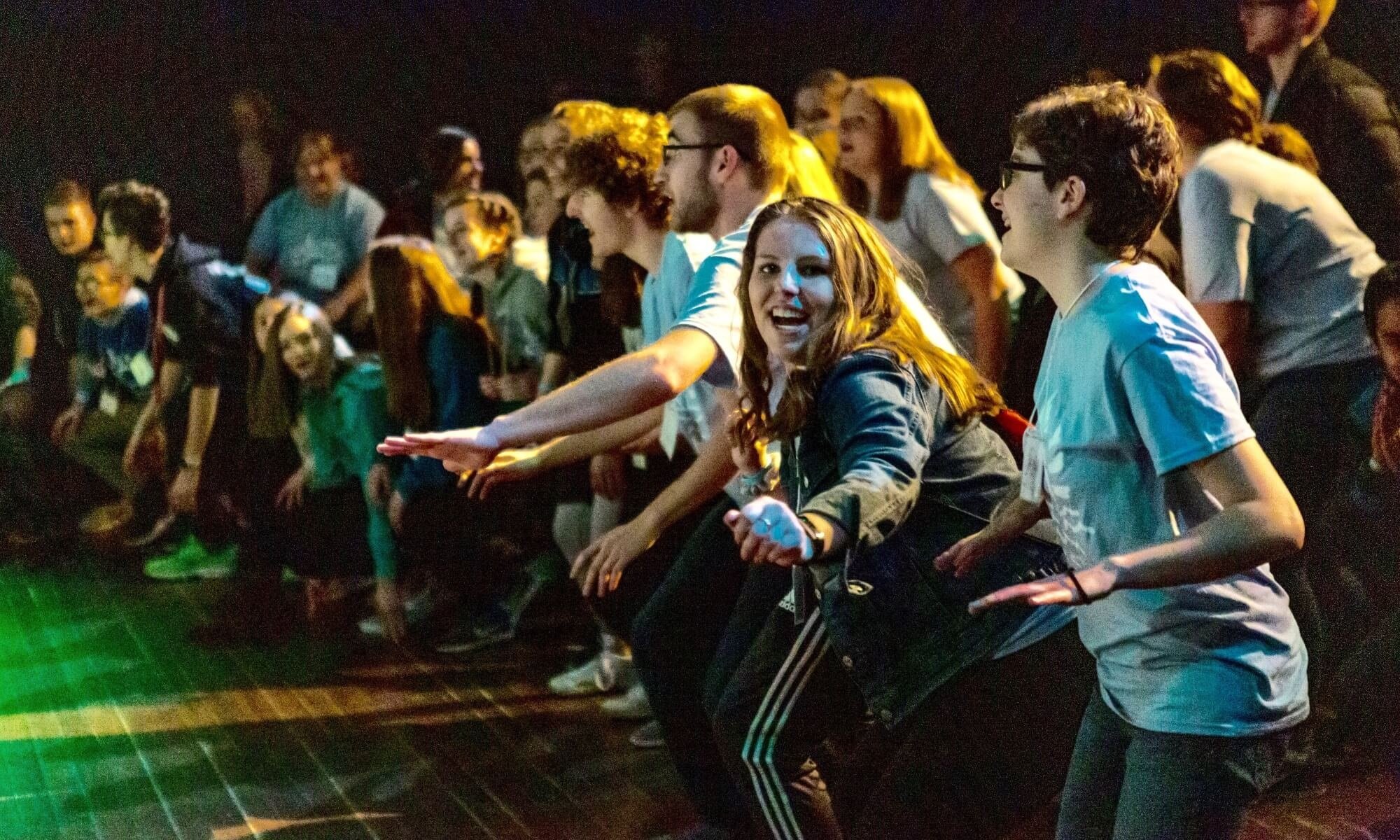 Abby Haggard ('22) was thirteen years old when she came to Concordia University Ann Arbor for the first time.
---
It was 2013, and Haggard joined her junior high school youth group from St. Paul Lutheran Church and School in Cleveland, Ohio for a trip to CUAA's Tool Time. The weekend youth retreat, held on CUAA's campus each semester, is entirely organized and led by Concordia students on the youth ministry team.
This past weekend, March 30-31, marks six years since Haggard's first encounter with the faith-formational retreat. Now that she is a student at Concordia, Haggard was a leader rather than an attendee.
"I feel so blessed that God led me to Concordia's Tool Time in the first place because the college students became mentors to me and helped me grow so much in my faith each year that I came," said Haggard, who studying secondary English education with a minor in special education and a Lutheran teaching diploma. "Now, I get to lead youth myself and give back to God's kingdom by hopefully helping others grow in their faith."
About 100 junior high school students from 16 congregations across Michigan and Ohio gathered at Concordia for Tool Time last weekend. The theme Be Still from Psalms 46:10 guided the general session student speakers, worship, and small group Bible studies.
CUAA hosts Tool Time each November for high school youth and in March for junior high school youth. For many youth, like Haggard, it is their first encounter with Concordia's campus, students, and Christ-centered mission.
Haggard says that what she loved most about Tool Time as an attendee was how excited the college students were about Jesus. During the general session worship, she would jump and dance alongside the Concordia students until she was out of breath. Then, she listened intently as the Concordia students shared their testimonies and journeys of faith.
"They made me really excited about Jesus, too, and I think that was when the Holy Spirit really began working in me," said Haggard.
As a leader, her favorite part of the weekend is still the same: Praising God during the general sessions with all the youth and her fellow CUAA students. Haggard is eager to join the leadership board of Concordia's youth ministry team next year as Vice President and take on even more responsibility with the planning and execution of the Tool Time retreats that have had such an impact on her own faith.
"God's presence is very powerful here at Concordia, and I could tell that even when I was younger and didn't have as much of a personal relationship with Him as I do now. I'm excited to be able to serve others and bring the same life-changing experience to new youth that was brought to me."
Click here to watch a video recap that was made for the 2019 junior high school Tool Time. Learn more about CUAA's Tool Time ministry here or by contacting Campus Pastor Rev. Randy Duncan. Photography by Allie Milot ('21)
— Rachel Thoms served on Concordia University's Strategic Communications team from 2015-2022. Any inquiries about this story can be sent to news@cuaa.edu.
If this story has inspired you, why not explore how you can help further Concordia's mission through giving.