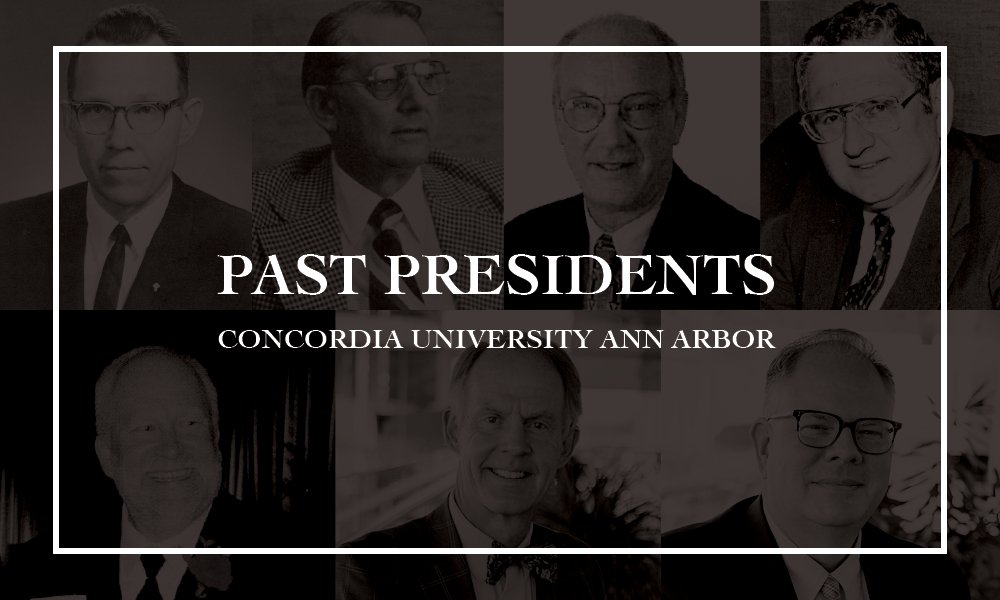 President Erik P. Ankerberg, PhD, joins a legacy of faith-filled CUAA presidents.
---
Today marks the start of eight days of presidential inauguration celebrations between the Mequon and Ann Arbor campuses. Erik P. Ankerberg, PhD, has become the seventh person to serve as president of Concordia Ann Arbor since the school's inception in 1963.
Scroll down to learn more about the men who preceded him, and click below to view a full schedule of inauguration events.
Past Presidents
Rev. Dr. Paul A. Zimmerman
1961-1973
Zimmerman graduated from Concordia Seminary, St. Louis in 1944. He also served as president of Concordia Teachers College in Seward, Nebraska from 1954 to 1961 and Concordia Teachers College in Chicago, Illinois from 1973-1983. In 2012, he was awarded the Distinguished Alumnus Award at Concordia Seminary's Commencement. He passed away in 2014 at the age of 95.
Rev. Dr. Merlin S. Pohl
1974-1982
Pohl served 60 years of ministry within the LCMS. Outside of his tenure as Concordia Ann Arbor's president, he was a congregational pastor in seven different states, including Iowa, Texas, Washington, Oregon, Minnesota, Michigan, and Alabama. He died, at the age of 84, in 2003.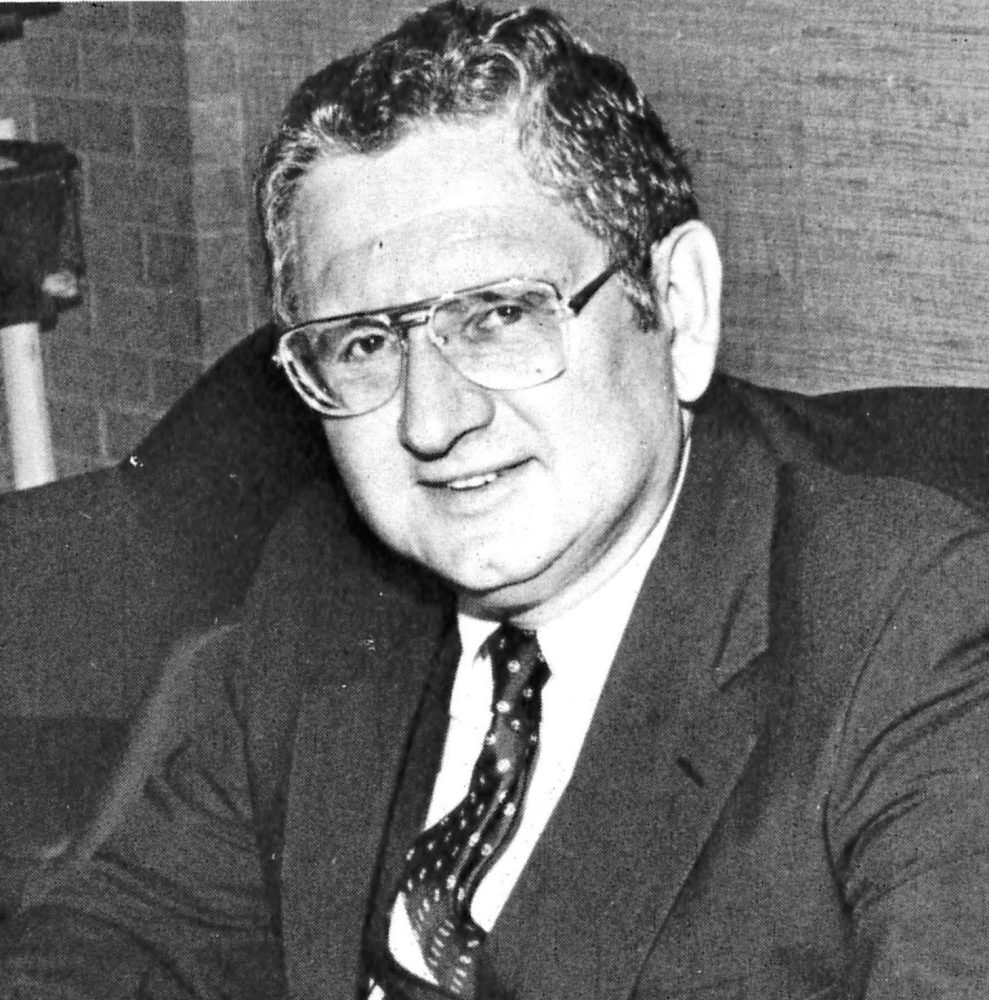 Rev. Dr. David G. Schmiel
1983-1991
In addition to serving as president of Concordia Ann Arbor, Schmiel was the 15th president of Concordia Theological Seminary, Fort Wayne, from 1993-1996. He also served as pastor of congregations in Gresham, Nebraska, and Onalaska, Wisconsin; professor at St. Paul's College in Concordia, Missouri; professor and dean of faculty at Concordia College, St. Paul, Minnesota; director of instruction at CSL; and director of theological education for the LCMS Board for Higher Education. He died on Nov. 3, 2020. He was 88.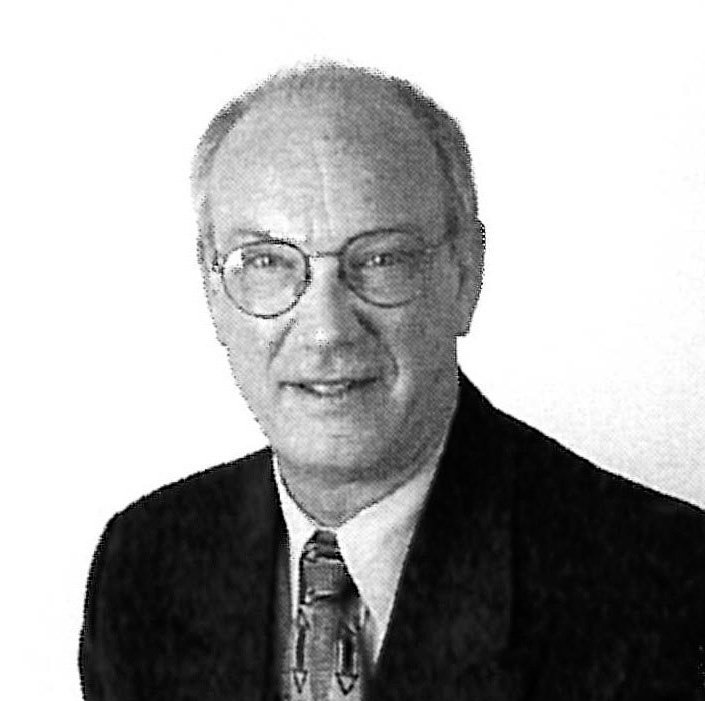 Dr. James Koerschen
1992-2003
Koerschen served as president of Concordia University Ann Arbor and as head of school at Concordia International School Shanghai (CISS) in Shanghai, China, from 2007 to 2012. Koerschen's service to the LCMS also included teacher and band director at the former Lutheran High School East in Detroit; associate professor of music and dean of students at Concordia University, Austin, Texas; and associate professor of education and dean of student affairs at Concordia University, Seward, Nebraska. He also served as executive director of Enrollment Services at Kettering University, Flint, Michigan. He passed away in 2014.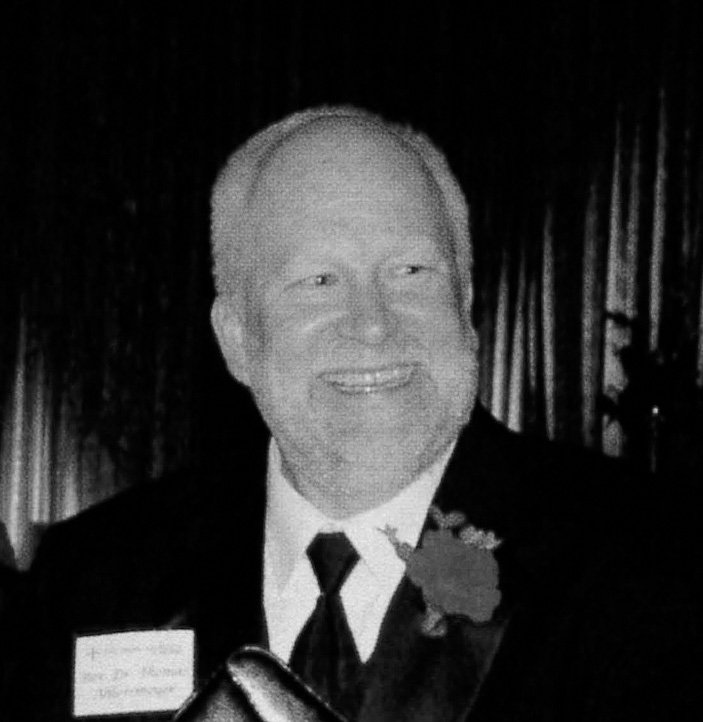 Rev. Dr. Thomas Ahlersmeyer
2005-2009
Prior to his tenure as CUAA's president, Ahlersmeyer was executive director of the Cleveland Lutheran High Schools. He presently serves as senior pastor of Holy Cross Lutheran Church and School in Fort Wayne, Indiana. He received his BA from Concordia Senior College in Fort Wayne in 1976, his MDiv from Concordia Theological Seminary in Fort Wayne in 1979, and his PhD in Interpersonal and Public Communication from Bowling Green State University in 1989.
Rev. Dr. Patrick T. Ferry
1997-2021
Ferry served at Concordia University Wisconsin for 30 years, 24 as president and six years as an associate professor. In 2013 he helped lead a strategic merger between CUW and CUAA. Since that time, Concordia Ann Arbor's enrollment has grown more than 60 percent. Ferry earned his PhD in European History from the University of Colorado at Boulder in 1996; his MA in history from the University of Colorado at Boulder in 1989; his MDiv from Concordia Theological Seminary in Fort Wayne, Indiana in 1987; and his BA from St. John's College in Winfield, Kansas in 1981. Prior to his start at CUW, Ferry served as campus pastor at St. Andrew's Lutheran Campus Congregation at the University of Wyoming in Laramie from 1989-1991. He was assistant pastor at Wheat Ridge Lutheran Church in Wheat Ridge, Colorado from 1987-1989.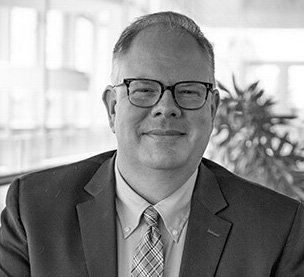 Dr. Erik P. Ankerberg
2023-
---
Show your support
In honor of Dr. Ankerberg's Presidential Inauguration, please make a gift to Concordia University Wisconsin and Ann Arbor to support either our students through scholarship aid or to support the university's greatest need, the Concordia Fund. Gifts of any size are appreciated and do make a difference!