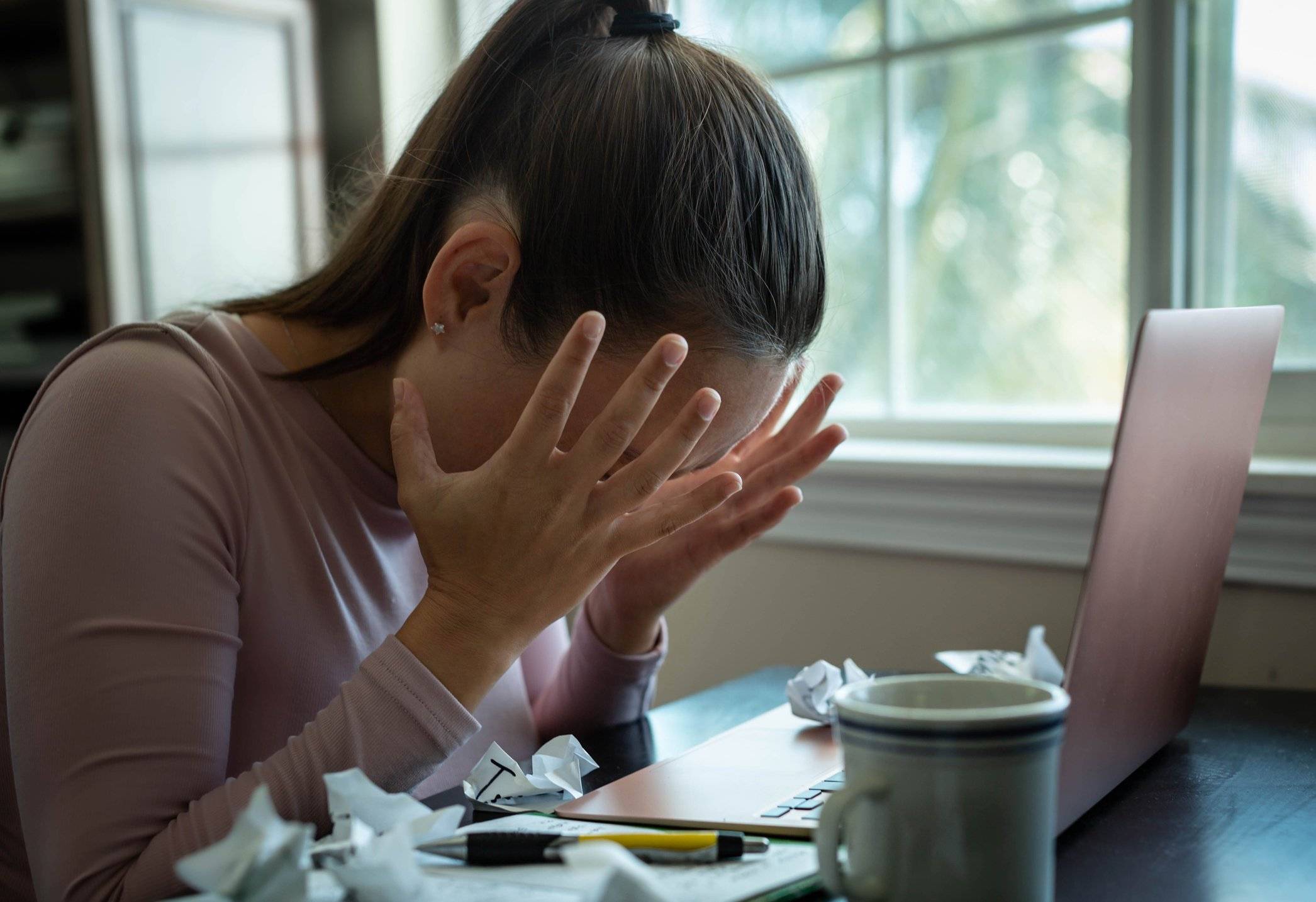 Do you have dissertation anxiety? Learn some strategies to work through it.
---
4 tips for overcoming dissertation anxiety
Getting your doctorate is a big decision. Once you enroll in your program, you'll begin talking about your dissertation, which is paper you will write about a research project you will do. If you're feeling anxious about your dissertation, you're not alone. Concordia University Wisconsin and Ann Arbor's Doctorate in Education program director, Dr. Kathleen Kannass, has some tips to help you overcome your anxiety.
Tip #1: Remember you're never alone in the process
When facing dissertation anxiety, it's easy to feel trapped in your own head. But, you don't have to go through this process alone. It can be intimidating, but reaching out to your classmates can help you feel less isolated during this process. Some programs make it easier for you to connect with others through a cohort model, which is what we use at Concordia University Wisconsin and Ann Arbor (CUWAA). This means you'll be in a community with other people who are experiencing the same things. You'll have the built-in support of your peers, your dissertation chair, and other CUWAA faculty.
Tip #2: Work on what's in front of you
One great way to tackle a dissertation is to break it into pieces. That way, you can focus on what's in front of you in that moment. One aspect I find helpful about our program is that it divides the dissertation process into segments, and students work on one part at a time. This helps prevent students from becoming overwhelmed and enhances completion of the dissertation.
Tip #3: Schedule work meetings with yourself
Be disciplined, and set aside specific times to work on your dissertation. Put it on your calendar, and stick to the appointments you make with yourself and work only on your dissertation during those appointment times. It's hard, but you will get into the habit if you stick with it.
Tip #4 Choose a topic you love
Choosing a topic you're passionate about is important. You'll likely have less dissertation anxiety if you enjoy the work you're doing. Remember that you're going to be spending a lot of time with the content, so you should have a vested interest in it over time. Pick something that'll keep you going, not something you'll grow tired of.  The topic should be relevant to others, as well. For your dissertation, you'll design a research study that will address a problem. One of the best ways to come up with a topic is to read research articles about a topic and to ask yourself what the next logical step in the research project would be. Concordia's EdD program is designed to support people at all points in the process–those who already have a topic in mind AND those who don't know what their dissertation topic will be.
Concordia's online EdD program
Concordia offers a Doctorate of Education in Leadership in Innovation and Continuous Improvement, which we call the EdD LICI program. This program is inspired by a Christian worldview, stewardship, and service to prepare you for lifelong learning as a leader. You'll be equipped to make a positive impact on your organization and add value to your community.
What to expect in the EdD LICI program
The EdD LICI program is so convenient for working adults.  Its format is online and coursework is completed asynchronously. There are two residencies that have a very short face-to-face component. Students can do their doctoral work when it fits with their lives and schedules.
The Concordia experience truly sets this program apart. When you're in this program, you're not interacting with a computer, you're interacting with a real person.  Our faculty members know their students. You'll get to build relationships with your peers and with your faculty that will last a lifetime. Our relationships with our students is a high priority for us and central to the program. Click below to learn more about the LICI Ed.D. program at CUWAA, and watch the video to learn what real students have to say about their experiences in the program.
—
If this story has inspired you, why not explore how you can help further Concordia's mission through giving.