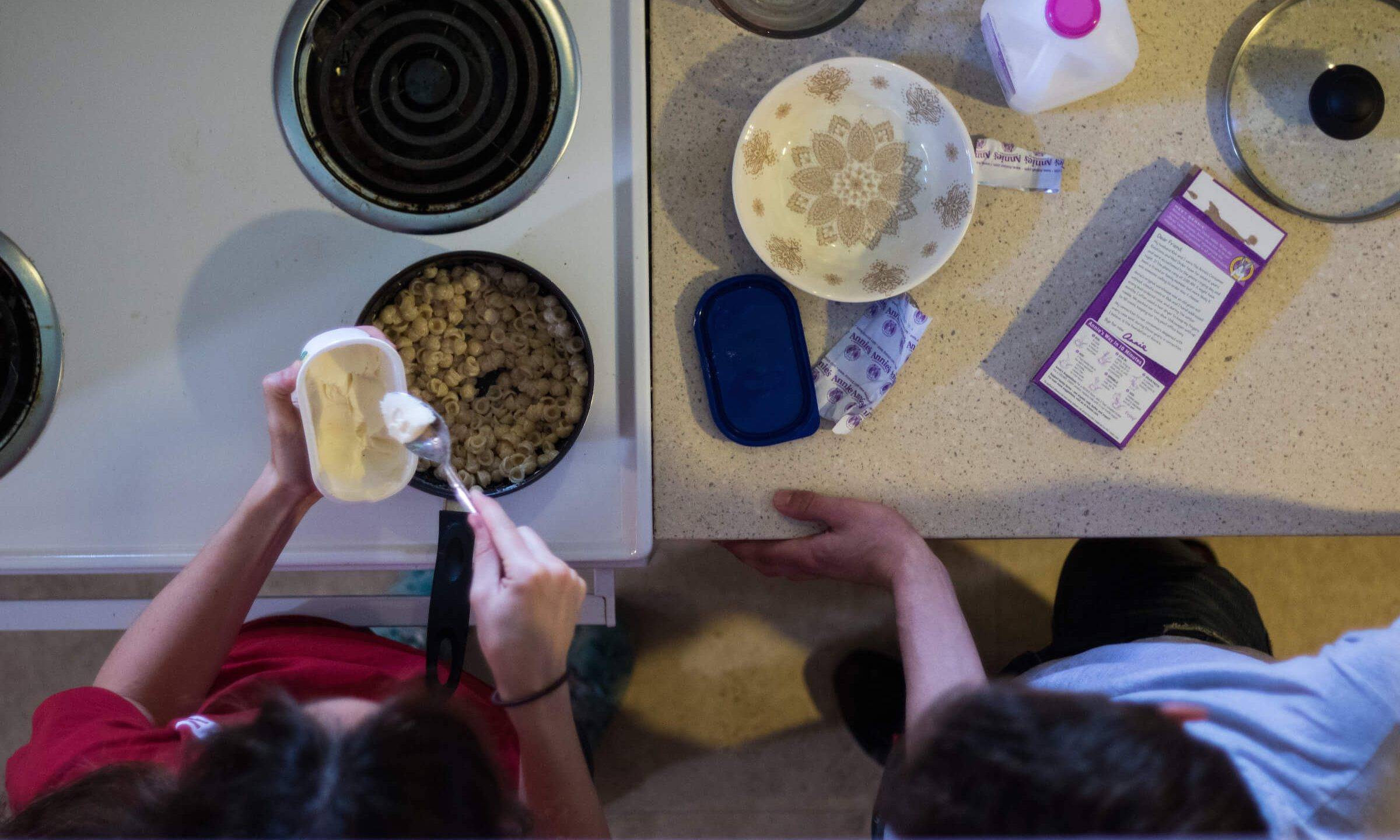 Students who live in a dorm know the struggle of cooking a nice meal with such little space, and sometimes just don't want to leave their room to make the trip to the Caf. Here are some fun dorm room recipes for each meal of the day!
---
Breakfast
Protein pancakes in a bowl
My go-to quick and easy breakfast in a bowl includes only one ingredient: packaged protein pancake mix. Most grocery stores have boxes available in the pancake section, and many different flavors as well. All you have to do is put equal parts pancake mix and water in a bowl, microwave for about a minute, and top with all your favorite toppings! Often I mix in chocolate chips or top with butter or syrup, you can even add some fresh fruit. The best part about this meal is that it feels like you're having cake for breakfast… who could say no to that?
Lunch
Hot ham sandwiches
In my room, I almost always have a loaf of bread sitting on my shelf. Whether that be for toast in the morning or a peanut butter and jelly in the afternoon, it is a staple that most have laying around. One of my favorite easy lunches recently has been taking two pieces of bread, adding whatever cheese and lunch meat I have, and frying it with some butter in a pan. Ham and cheese is my go-to, but Turkey is just as good, plus whatever other toppings you want! It takes no more than 5 minutes and there hardly is any cleanup required. We love to hear that!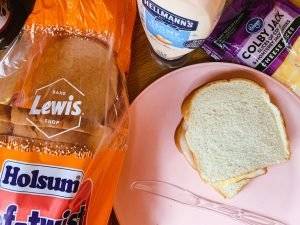 Dinner
Fried rice and chicken
Frozen meals don't always seem to hit the spot, but one thing that never seems to fail is frozen fried rice. No matter the brand used, it always is quick and easy and tastes delicious. My favorite addition to this already delicious meal is adding canned chicken in while you're heating up the frozen rice (grilled is great too but I love to save my time). It takes no more than 15 minutes, and you will probably have leftovers for days to come! Add some frozen dumplings or egg rolls, and you have yourself a 5 star meal in the comfort of your own dorm.
— Ellesyn Fritcha ('24) is a student writer majoring in biomedical science. Questions or concerns related to this article may be directed to news@cuaa.edu.
If this story has inspired you, why not explore how you can help further Concordia's mission through giving.