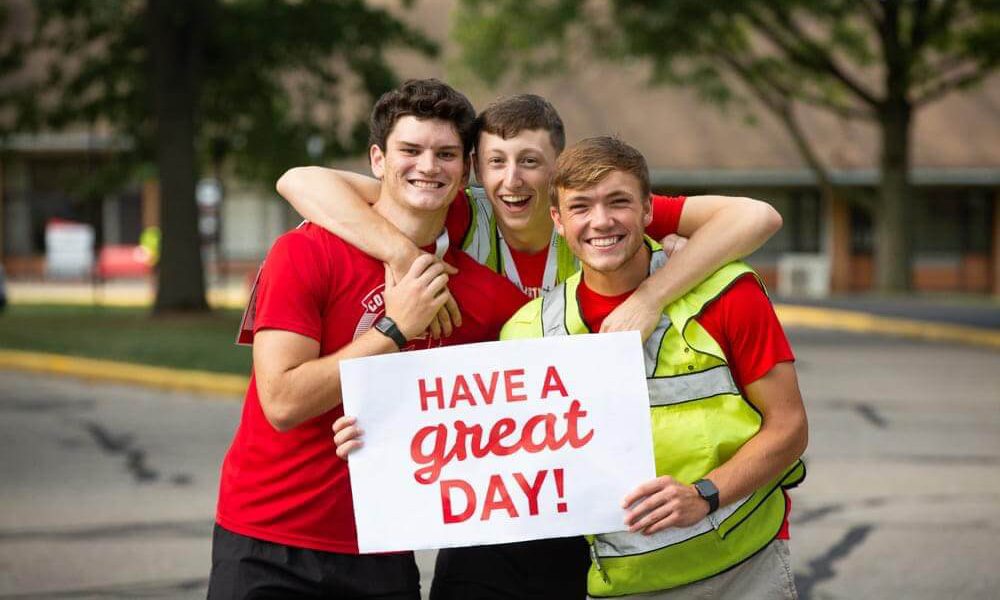 Fall Welcome Weekend at Concordia University Ann Arbor never fails to be an exciting start to the academic year.
---
This year, new CUAA students beat the heat and participated in a weekend full of games, lots of food, and serving our Ann Arbor community. Here's a recap of all the fun things that happened on campus!
Next year, this will be you! Applications are open for the 2022-23 academic year. Apply today!
---
Moving in, meeting new friends, making s'mores
Thursday, August 26th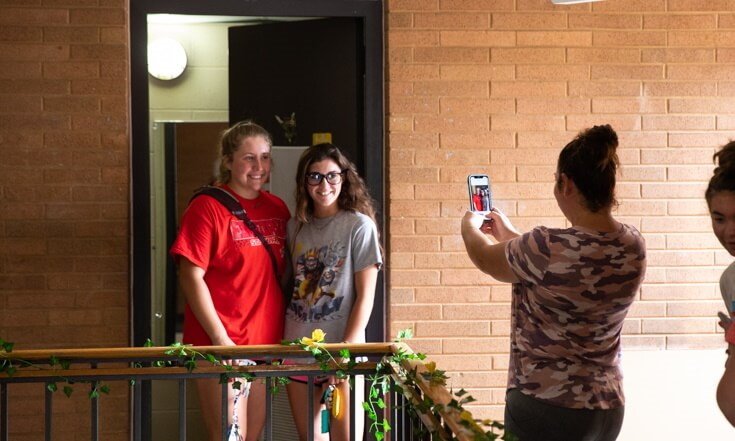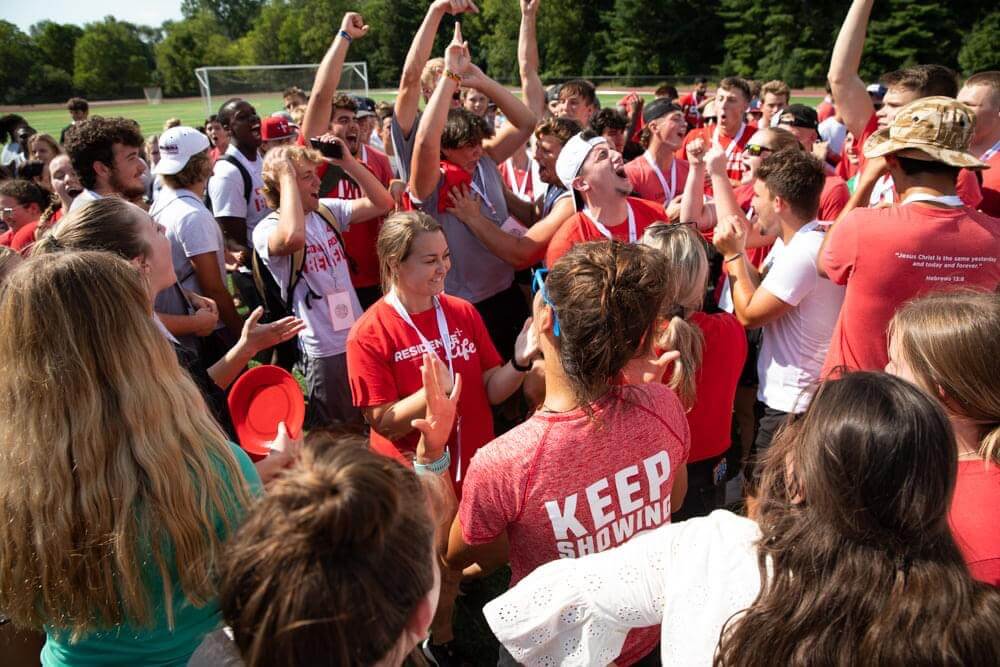 On Thursday, the day kicked off by new student move-ins in the morning. The sidewalks were buzzing with students and their families as they settled into their new homes. After a lunch in the Manor Tent, families were also invited to the welcome chapel service in the Chapel of the Holy Trinity.
T-time (break out time with your assigned FWW group) and Playfair (huge icebreakers) took place in the afternoon where students were able to participate in icebreakers and get to know each other. A Fiesta dinner was held in the Cafe before the freshmen residents had their first hall meetings at their respective residence halls. To cap off the night, a bonfire was held at central campus with lots of s'mores and games!
---
Learn it and live it, lunch with advisors, capture the flag, neon roller skating
Friday, August 27th
Friday morning of welcome weekend held an event called "The College Experience: Learn it and Live it" in the Black Box where a panel of alumni were asked a series of informative questions for new students to hear.
During lunchtime, students were able to meet their advisors and get to know them more, as well as ask any questions they may have before the start of the school year.
After the final T-time session, an East Side vs. West Side water fight took place where students were able to cool down and have fun. To end the night, the Manor Tent was transformed into a roller skating rink where students could skate and talk over music and neon lights.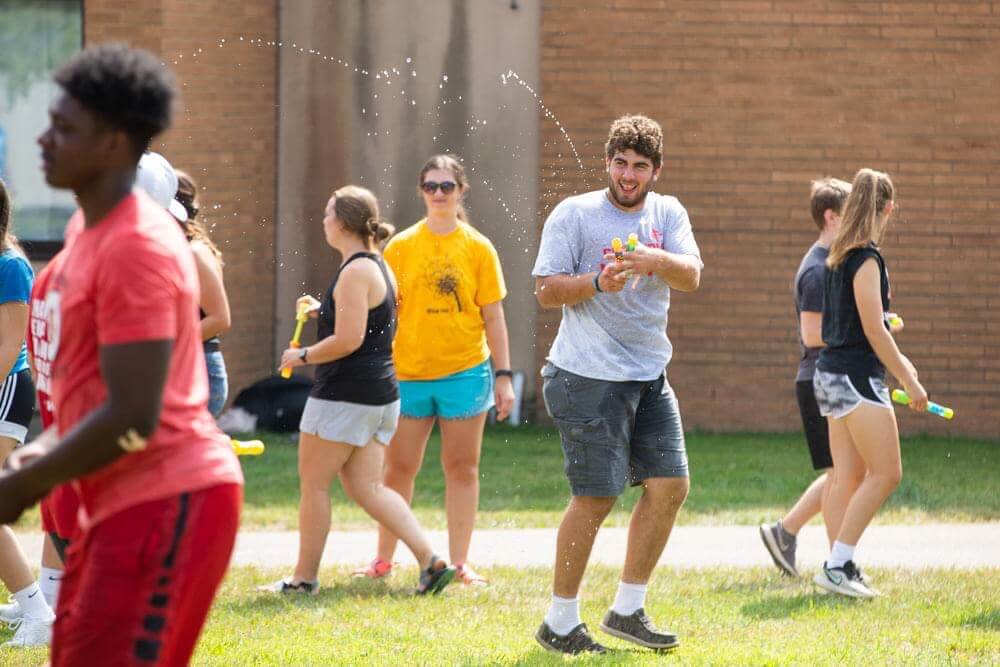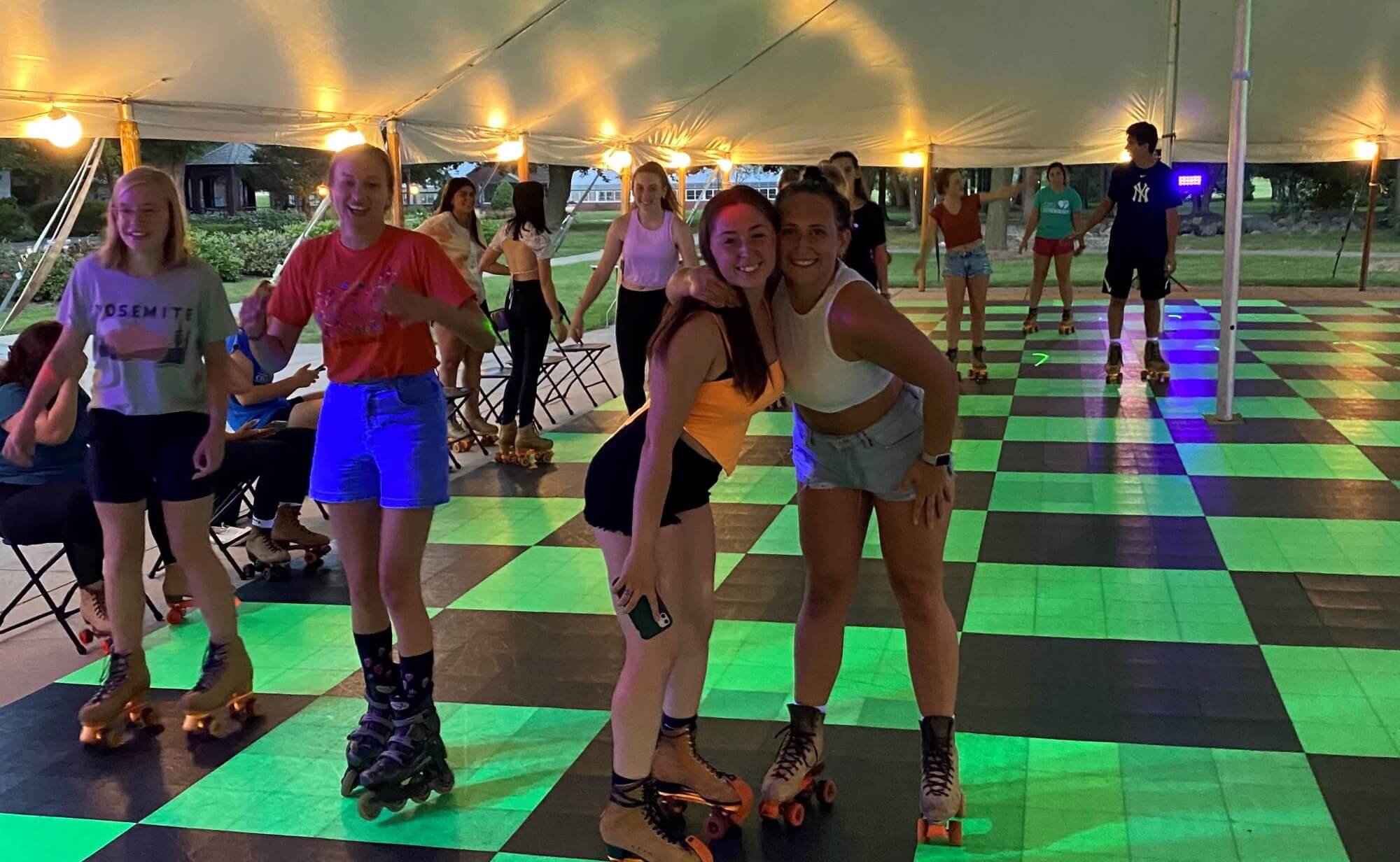 ---
Serving, Cornhole Tournament, Movie on Riverside Patio
Saturday, August 28th
On Saturday, the new students all participated in the day of service where they paired up with large groups of their peer to go into the community to serve. This year, our students were at two different locations, Ruthven Nature Area and Furstenberg Nature Area to help cut down invasive species as well as learn about their community.
After a day of hard work and embracing the heat, students had some time to rest before dinner and made their way to the corn hole tournament. Finally, a movie was played on the riverside patio where students were able to wind down and enjoy a movie outside.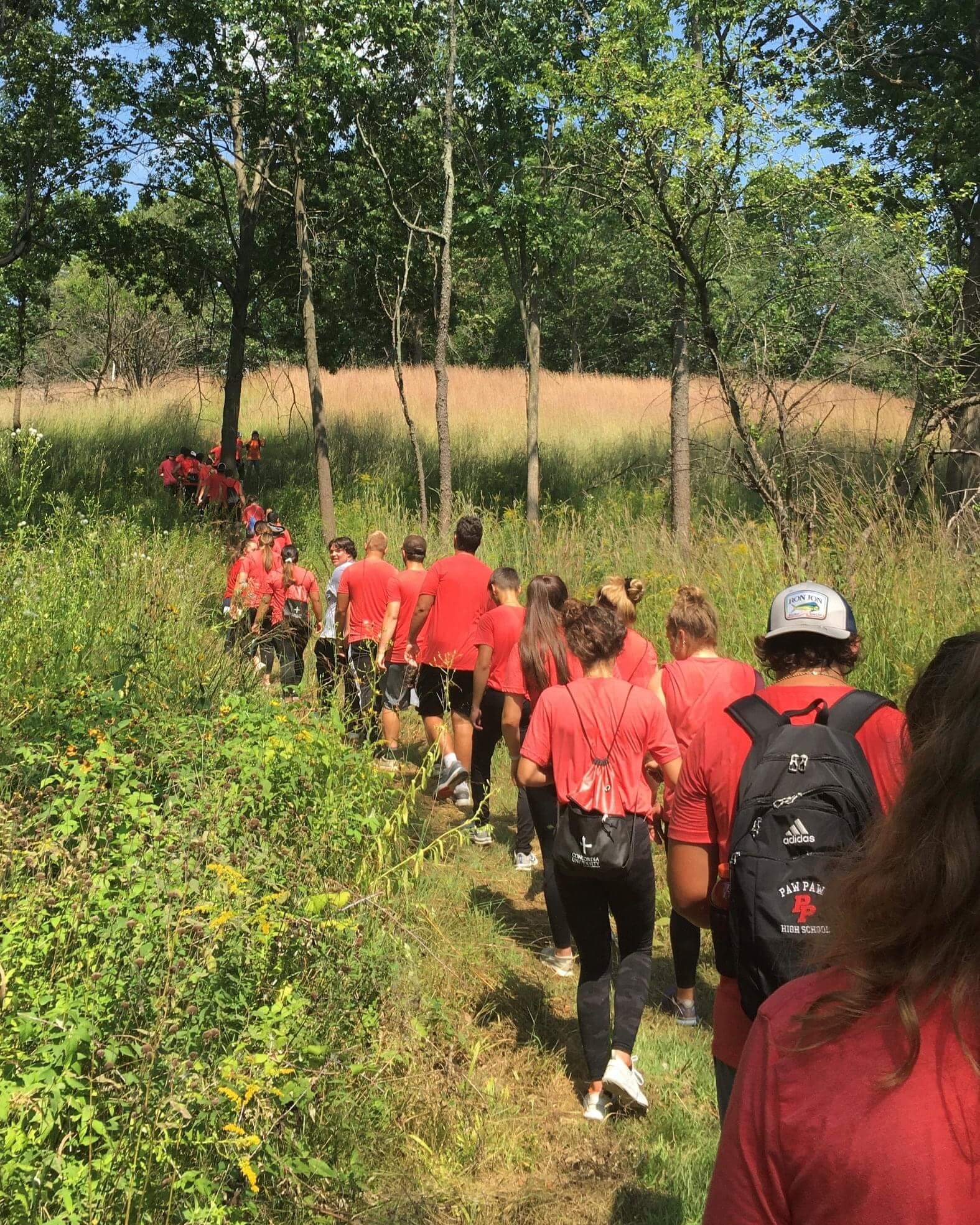 ---
Worship and ready for the semester to start!
Sunday, August 29th
Sunday concluded CUAA's Fall Welcome Weekend for the 21-22 academic year with a Night of Worship service in the chapel. Students used the day to recuperate and organize their schedules to help them best prepare for the school year ahead of them. We wish all Cardinals good luck this school year!
---
Want in?
The undergraduate application is now open for 2022-23! Seniors in high school and students considering transferring to CUAA can apply now for free.
— Ellesyn Fritcha ('24) is a student writer majoring in biomedical science. Questions or concerns related to this article may be directed to news@cuaa.edu.
If this story has inspired you, why not explore how you can help further Concordia's mission through giving.