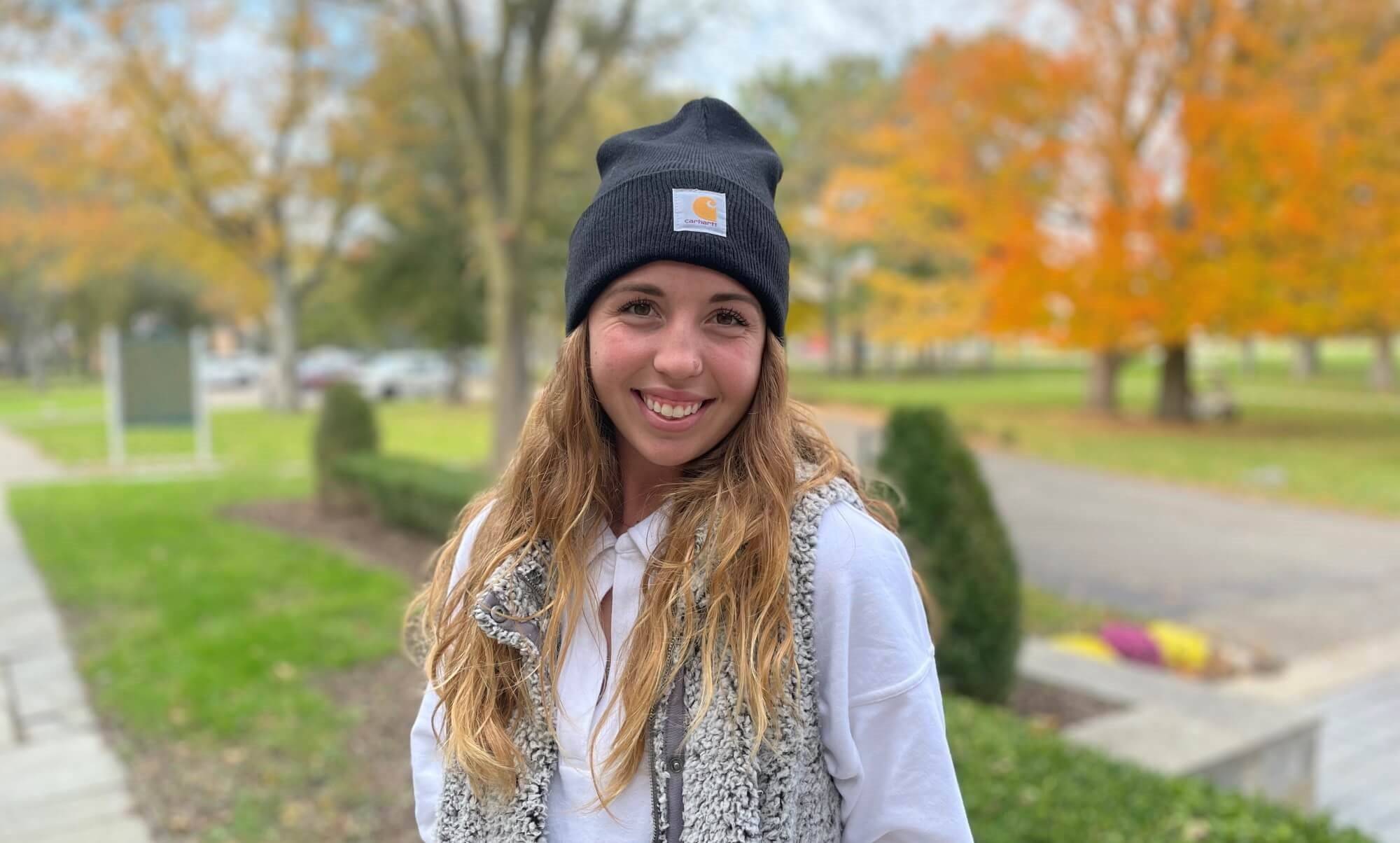 A first-generation college student is someone who is the first in their family to attend college and earn a four-year college degree.
---
In 2017, November 8th was declared the inaugural First-generation College Student Day by the Council for Opportunity in Education (COE) and the Center for First-generation Student Success.
20% of undergraduate students at Concordia University Ann Arbor are the first in their families to go to college.
Related: CUAA's first-gen faculty and staff share advice to first-gen students
To recognize and celebrate CUAA's first-generation college students, a series of events have been planned this week by CUAA's Career Engagement and Academic Resource Center teams. Check out the full line-up below!
---
November 8-12, 2021
Monday / T-shirt giveaway
11 a.m. – 12 p.m., Outside of Chapel
First-generation college students are invited to take a First-Generation College Student t-shirt, designed specially to celebrate this year! This year's t-shirt was designed by sophomore Ellesyn Fritcha.
Tuesday / Conco Trivia
9 – 10 p.m., Kreft Recital Hall
In conjunction with Student Events, please join us for a fun night of Kahoot trivia where the winner will receive a $25 gift card to Amazon!
Wednesday / Fireside Chat
11 a.m. – 1 p.m., Manor Living Room
First-generation college students, alumni, faculty, and staff are invited to chat around the fireplace about their experiences as the first in their families to go to college. There will be prompt questions to get the conversation started, plus there will be hot cocoa and puppy chow!
Thursday / Career Assessment
9 a.m. – 4 p.m., Career Engagement Studio
Stop in the Career Engagement Studio to take the Focus2 assessment and walk through your career assessment in a one-on-one session with a Career Engagement Ambassador.
Friday / First-Gen Preacher in Chapel
10:30 a.m. – 11 a.m., Chapel of the Holy Trinity
Come to chapel to hear a special message from a pastor who is also a first-generation college student!
---
CUAA's first-gen students aim high
Hear from some of CUAA's first-generation college students below! Learn what they're studying, how they feel empowered as a first-generation college student, or how they've felt particularly supported by CUAA.
Amay Ciszewski ('22)
Accounting & Business Management 
"Being a first-generation college student makes me very excited for my future because I know it looks different than any of my family. I will get a great job because I worked very hard to earn my degrees. It feels good."
---
Luca Ruffino ('22)
"I feel supported at Concordia by my academic advisor, Kate Robbins. She has helped me get through scheduling my classes and helping with things she feels would be best for me. I work super hard every day to help make my family proud of what I am working on and what I will achieve next year after I earn my degree."
---
Taylor Leatherman ('23)
"I want to make my parents and my whole family proud by graduating college with a nursing degree! There are so many resources available to students at Concordia for basically whatever you need!"
---
Collin Vaughn ('23)
"At Concordia, I like how the professors are very easy to communicate with. I'm also thankful for my parents. They have helped me financially, mentally, and the support they give me from back home I believe is unmatched. I give my credit to God for blessing me with two great parents."
---
Charles Wallace ('23)
Applied Theology & Pre-Seminary
"Concordia always celebrates First Generation Week. It makes me feel welcomed that they are open to helping me in whatever ways I may need.
As a first-gen student, I strive for excellence. God has blessed me with the opportunity to learn and I will make the best out of my situation. Also as a first-generation student, I want to show my younger siblings that a college is a great option."
---
Madalyn Fields ('22)
"Concordia has amazing faculty who have helped me every step of the way. My academic advisor has played a MAJOR role in guiding me down a path of success. From helping me set up my schedule each semester to discussing the next steps after undergrad, my advisor's door is always open.
I am grateful for the opportunity to attend college. Not everyone can pursue a degree and it is not something to take for granted. It is the immense support and love of my parents who have pushed me to accomplish anything I set my mind to."
---
Alizé Tripp ('24)
"The staff at Concordia is always pushing me in the right direction and they are with me every step of the way!
Being a first-gen student just goes to show that you can be your own person and create your own successes."
---
Learn more about academic resources available to CUAA students through the Academic Resource Center.
—
If this story has inspired you, why not explore how you can help further Concordia's mission through giving.