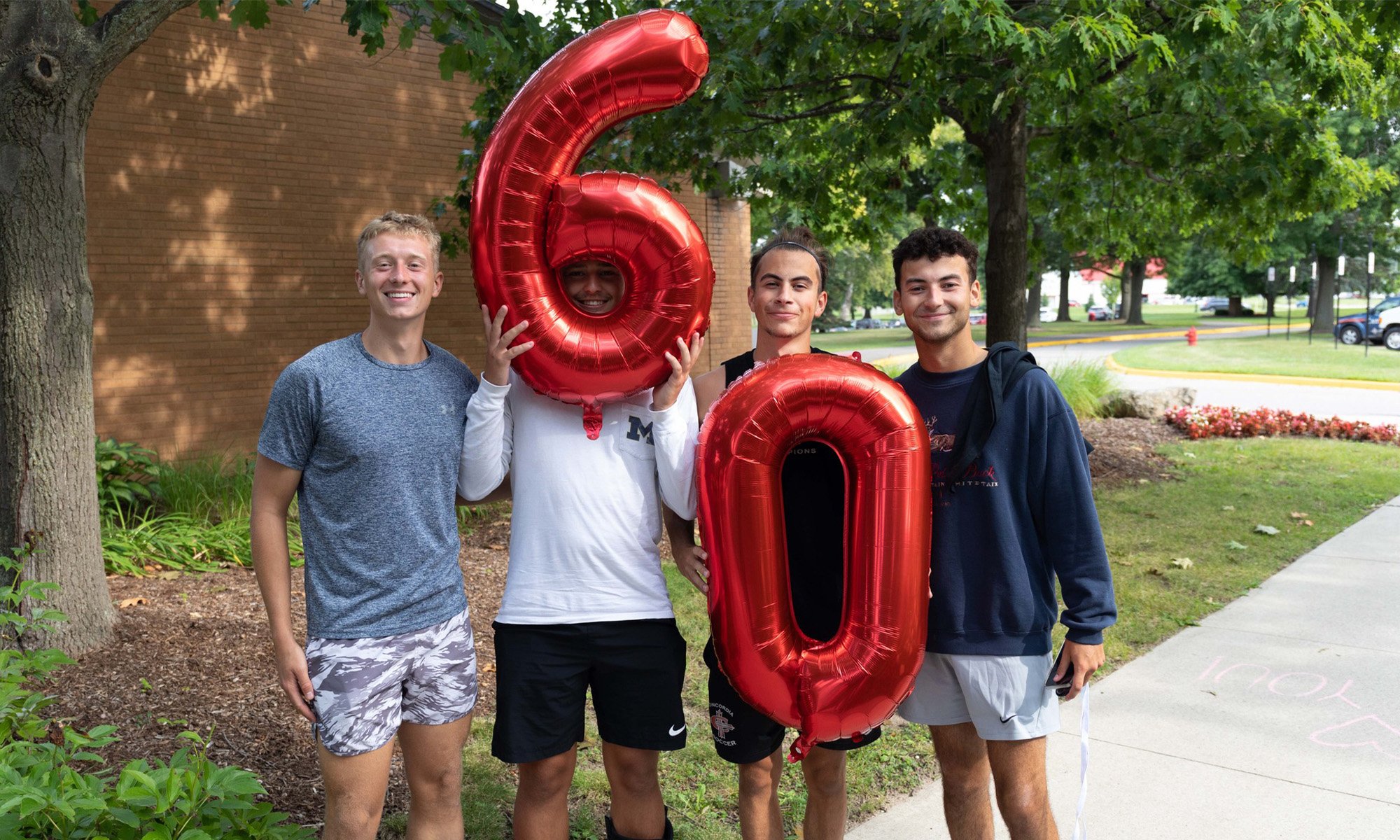 ---
Concordia University Ann Arbor may be relatively small in terms of its enrollment, but the passion displayed by its community of students, alumni, employees, and stakeholders lives large.
Editor's note: This story first appeared in the spring 2023 edition of Hearts Together, a magazine publication of Concordia University Wisconsin and Ann Arbor.
---
A spirit of fun and won't-quit attitudes possessed by generations who have attended has shaped CUAA's past and brought it to where it is today.
This year marks six decades since the school at 4090 Geddes Road began, first under the name of Concordia Lutheran Junior College (CLJC) and eventually Concordia University Ann Arbor. In celebration of this milestone, we've rounded up alumni from various decades to give their take on what makes their alma mater special.
1960s
Concordia was built upon the motto "that in all things, Christ might have preeminence." The phrase and a desire to grow the Lord's Kingdom have long held a special place in alumni's hearts.
"I'll never forget the deeper understanding of the word 'ministry' as exhibited by the professors at Concordia Lutheran Junior College," said Dan Johnson ('68). "Those men and women were true inspirations, especially for me, a public school-educated kid from western Pennsylvania."
1970s
In 1978, CLJC transitioned to a four-year college and became Concordia College Ann Arbor (colloquially called C2A2 by students). In the coming decade, a School of Business would be added in addition to the School of Education and School of Arts and Sciences. At this point in the school's history, C2A2 was a college with a full supply of educational offerings, extracurriculars, and residential life experiences.
1990s
One of the highlights for Susan R. Opel ('91) was during an annual choir tour. "We were kicked out of the Washington National Cathedral in D.C.," Opel described. "We were touring the cathedral one day and couldn't resist testing the acoustics despite the signs that read 'No singing.' Our director, Kurt Amolsch, was with us, and we launched into 'E'en So, Lord Jesus, Quickly Come.' It was glorious! And then we were asked to leave. So rebellious!"
2000s
It wasn't until the turn of the century that C2A2 gained university status and updated its name to Concordia University Ann Arbor. "There are too many memories to count," reflected Josh Kittleman ('02). "But a favorite is when my roommate, suitemates, and some other friends formed a band together. We played our one and only concert in front of our friends on campus at Concordia Palooza in spring of 2002. While we were never going to win any awards, I did get to live out my dream of being in a band."
---
Want in?
The best way to decide if a campus is right for you is to be there. But Concordia University Ann Arbor wants to welcome you on your terms. From Visit Days to overnight stays, we offer personalized options to suit your needs. Whatever visit you choose, we hope you'll long to return afterwards—as a CUAA student.
---
The spring 2023 Hearts Together magazine hit mailboxes in April. View a PDF version of the magazine here. If you are not on our mailing list, but are interested in receiving a free copy, email Jennifer.Hackmann@cuaa.edu.
---