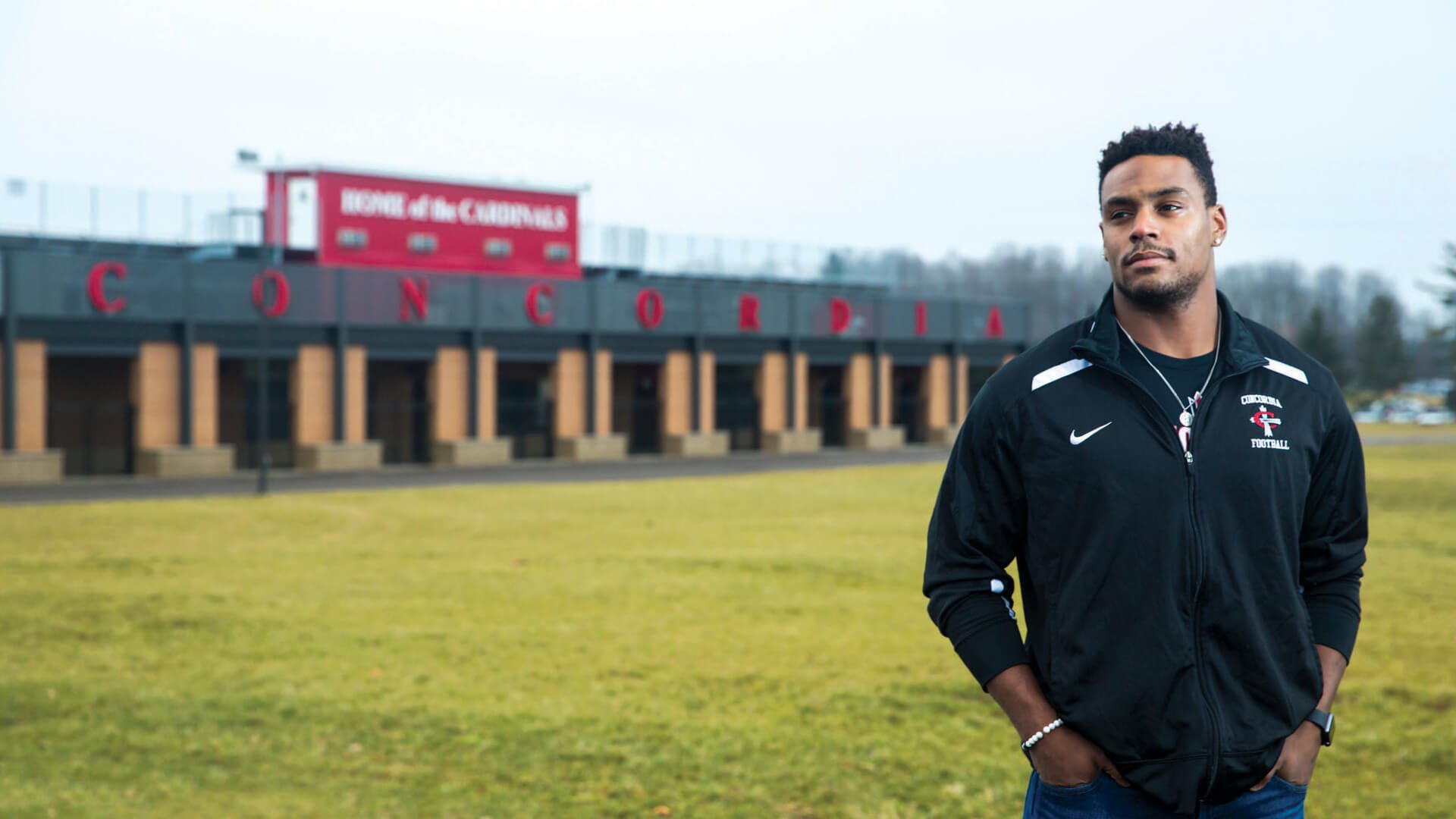 When Joe Conner was a child and things got really bad, he learned to close his eyes and pray.
---
"My mom and I said Psalm 23 every night before I went to sleep," said Conner. "It helped both of us remember to trust in the Lord, and He will take care of us during our times of struggle."
Growing up, it was just Conner and his mother, Kimberly. They strained to make ends meet and spent stretches living in their car when resources were completely depleted. While their home life was uncertain, Conner's mother always made sure he went to school and participated in team sports so that he could stay busy and create a better, more stable life.
By his junior year in high school, in 2008, things had been looking up. Conner and his mother made a home in Flat Rock, Michigan. He was doing well in school and had become a standout athlete. Upon his return from a basketball tournament, Conner noticed that his mother wasn't right and clearly in pain. When she finally allowed him to take her to the hospital for tests, the two of them learned devastating news: She had dementia.
Her condition was so advanced that she was declared legally incapacitated and could no longer care for her son. She was moved to a care facility and Conner, a minor, was facing homelessness again.
As Psalm 23 reminds us, when we put our trust in the Lord we are never alone. Conner's high school coaches and teammates went into remarkable action. They created a school family that would care for him and provide a new foundation for Conner so that he could continue the path that he and his mother imagined. Arrangements were made for him to live first with one coach and then permanently with another—Coach Stapleton.
"I'd known the Stapletons for a while, but when Mrs. Stapleton asked if I would want to live with them I was thrown off," said Conner. "I had no idea that they were interested in me."
While they never officially adopted Conner, Joel and Beth Stapleton and their two children are his forever family. He calls them "Mom" and "Dad."
Upon graduation from high school, Conner joined the National Guard so that he could pay for college, and provide health insurance for himself and his biological mother, who remained in a care facility.
After serving his time, Conner attended a local community college to figure out his next path. By chance, he attended a Concordia University Ann Arbor Cardinals football game, and was impressed with the coaches and struck by the faith expression of the players. Right then he knew that he wanted to be a part of it.
"It's no accident that I'm here," reflected Conner. "All the things that happened in my life led me to this place and back to Him."
In his debut season as running back for the Cardinals last fall, Conner set numerous records and helped the team to its first winning season. Off the field, Conner set his sights on a degree in athletic training. He says he wants to be a positive role model to young athletes. He credits his professors and coaches at CUAA for helping him find his niche.
Conner has not forgotten where he came from. Each week he makes the half-hour trip to visit Kimberly Conner at her care facility. She no longer recognizes her son, but he shares his triumphs and stories with her anyway because all of those years ago they put their trust in the Lord and prayed together for this day.
—
If this story has inspired you, why not explore how you can help further Concordia's mission through giving.