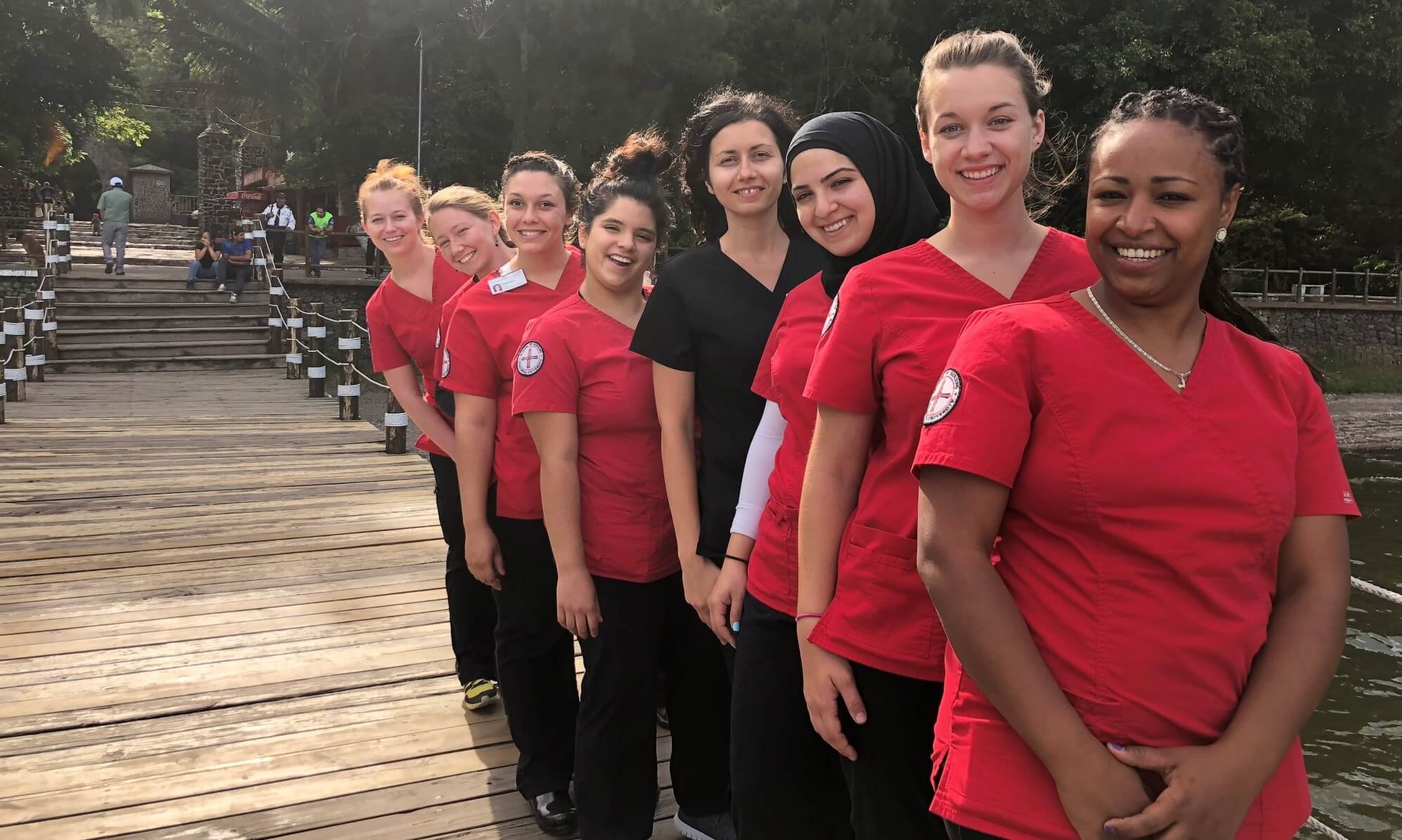 Leading a global education clinical course in Guatemala this summer was by far one of the most amazing experiences in my nursing career.
---
Together with 7 nursing students and the leader from our partner organization, MOST, we spent approximately two weeks in a residence on Lake Amatitlan. Each morning we enjoyed the majestic backyard view of the lake, volcanoes and tropical vegetation. In the midst of so much natural beauty, there was substantial poverty that contributed to many of the illnesses commonly encountered in Guatemala. But, I think what struck me the most was the attitude of locals. Despite having perhaps a small fraction of the commodities and lifestyles that we enjoy in North America, they did not seem individualistic, easily angered or impatient. During one of the morning devotions, I read several verses from 1 Corinthians 13:4‐8 (NIV).
"Love is patient, love is kind. It does not envy, it does not boast, it is not proud. It does not dishonor others, it is not self-seeking, it is not easily angered, it keeps no record of wrongs. Love does not delight in evil but rejoices with the truth. It always protects, always trusts, always hopes, always perseveres. Love never fails."
The next day, while working in a village clinic, a patient comes who is wearing a shirt with those exact verses. The patient did not speak English and it was highly unlikely that she knew what those verses meant, but I think it was a great way for God to remind us of what matters most! Our host, Dr. Elry Orozco, a Lutheran pastor and physician (and previous professor of medicine), showed us those Bible verses in action on multiple occasions while working in a village clinic. It is rare to find a physician with Dr. Elry's level of humbleness and desire to teach others through servant leadership. Through multiple experiences such as climbing the Pacaya volcano, walking through the streets and markets of Antigua, visiting people in the community, soccer games, card games, and movie night, we also had the opportunity to know each other more. I have learned so much not just from our host, Dr. Elry, but also from our Concordia students: Ann, Bezawit, Alexandria, Desiree, Amanda, Stephanie, and Warda. They have taught me how to laugh, and dance and make the best of life in every moment.
To learn more about Concordia University Ann Arbor School of Nursing, visit our program page.
—
If this story has inspired you, why not explore how you can help further Concordia's mission through giving.