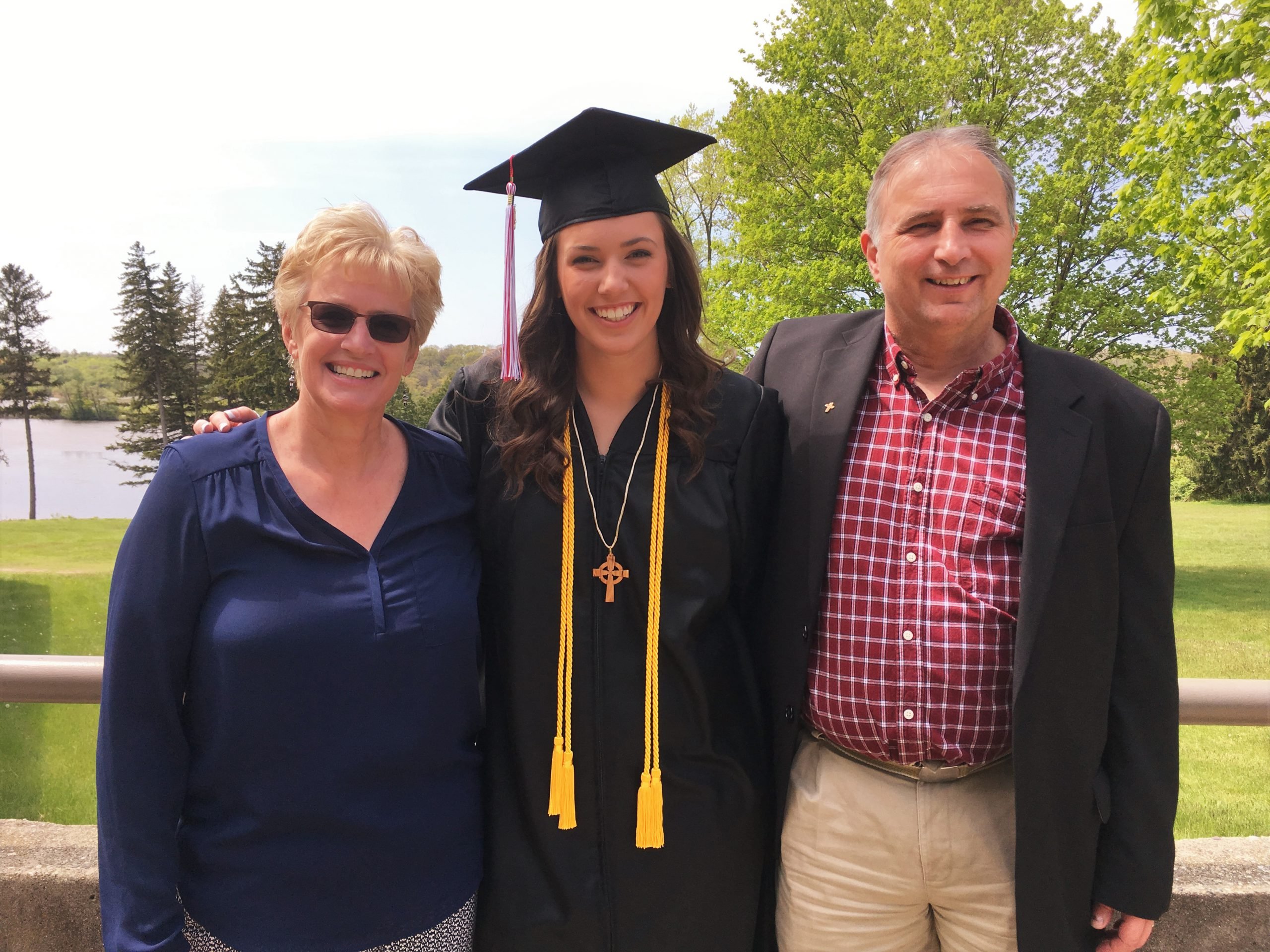 In 2017 I graduated from Concordia University - Ann Arbor with a BA in Family Life Education. That piece of paper was the tangible summation of my time at the university, but I walked away with so much more. I look back on my years at Concordia as some of the best of my life. From strangers that became like family, professors that became mentors, and places that became a second home, below is a list of the intangible blessings from four years as a Cardinal.
---
Professors that Knew Me Personally and Cared Deeply
Before I officially became a Cardinal, my mom and I sat down with Professor Ben Freudenburg during a campus visit. He had much to share about the Family Life program, but first he took the time to get to know us, asking questions about my family and why I was interested in studying youth ministry. I walked away from the visit feeling like I had found a home away from home at CUAA. And that personal care from him and the other Family Life professors continued throughout my time on campus and beyond. Even after he accepted a call to California and was no longer my official advisor, Dr. Steve Christopher remained a mentor as he helped me navigate my internship and the process of accepting my first call. What a blessing it was to know he was just a phone call away despite being 2,000+ miles apart!
Real World Experience in My Field of Study
From serving on the Tool Time board where we planned on-campus retreats for jr. and sr. high youth each year, to spending a semester learning under a youth leader at a nearby church for a fieldwork replacement, to attending a National Youth Gathering with the Admissions Department and getting a behind-the-scenes look into the biggest LCMS youth event, the opportunities to gain experience outside of the classroom in the world of youth ministry were plentiful and invaluable in preparing me for my career.
Being Part of the Music Program
I certainly don't consider myself an accomplished musician, but I've been a "band nerd" since I started playing clarinet in 5th grade. I was thankful to have the chance to continue playing in college. I wasn't a music major or minor, but that didn't matter to my director, Dr. Bill Perrine. He often said the goal of this program was to cultivate a lifelong love of music in all of his musicians. Not only did being part of the instrumental music program accomplish that for me, it also gave me some of the coolest performance experiences of my life, including playing at football games (even before we had a stadium of our own!), in the pit of the orchestra for one of my favorite Concordia traditions: Boar's Head Festival, at three Concordia Invitational Tournaments, and even on the stage of the famed Carnegie Hall in New York City. Not only do I continue to nurture a lifelong love of music, I also have lifelong memories and friendships from being part of the Concordia Wind Ensemble and Pep Band.
An Across-The-Globe Fieldwork Placement
I had two long-term fieldwork placements before my internship in the Family Life program. One was with a congregation 20 minutes north of campus and the other was a little further away- in Middelburg, South Africa. Our professors were willing to create an unconventional experience for myself and two other classmates when we expressed our interest in exploring overseas missions, and I'm so thankful they did. What a gift it was to meet brothers and sisters in Christ halfway around the world. Being my first time out of the country, it opened my eyes to the vastness of our world. but more importantly the vastness of our loving Heavenly Father who truly has the whole world in His hands.
Friends that Became Like Family
I can't make a list like this and not mention my roommate-turned-best-friend, MacKenzie. Mostly because the story of how met is just so fun to tell. It was July, 2013 and I was attending the National Youth Gathering in San Antonio, Texas with my youth group. I had just graduated high school and was preparing to move to Concordia in a little over a month. At the gathering, I kept noticing these cool CUAA t-shirts. I didn't want to leave without getting one, so in the sea of 25,000+ attendees milling around the convention center one day, I stopped a girl wearing one to ask where she got it. She kindly pointed me in the direction, we parted ways, and I forgot all about it until a few weeks later when a card with the name of my roommate arrived in the mail. Of course the first thing I did was search for the girl's name on Facebook. Guess whose picture came up? That same girl from the convention center. MacKenzie and I roomed together all four years and still each other almost every week as our current calls landed us within driving distance of each other. I can't imagine my life without her and the other lifelong friends I made during my time at CUAA.
A Christ-Centered Life
Concordia's impact on my faith is what I always be most thankful for. A Christ-centered life was modeled for me by the people and rhythms of everyday life on campus. Daily chapel meant Concordia shut down for 30 minutes each morning for our campus community to gather in worship. Evening Prayer and Offerings were nighttime opportunities to end the day in the same way. I think I largely took these opportunities for granted a student, but I now look back with such thanksgiving for the way God watered, tended, and grew my faith during these college years. Concordia truly helped me develop in mind, body, and, most importantly, spirit which has equipped me for service to Christ in the church and world.
Anna Kruger graduated from Concordia in 2017 with a degree in Family Life Education. She currently lives in Midland where she serves as Director of Family Life Ministry at St. John's Lutheran Church.
—
If this story has inspired you, why not explore how you can help further Concordia's mission through giving.