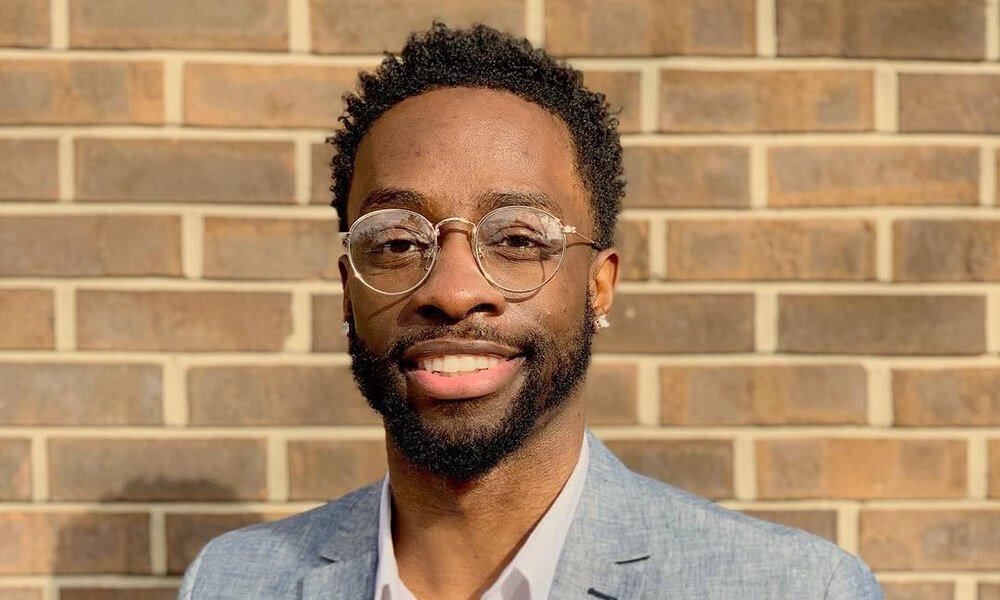 This story first appeared in the spring 2019 issue of the Arbor Light, the official magazine of Concordia University Ann Arbor.
---
JaJuan Collins ('15, '17) may have graduated from Concordia University Ann Arbor two years ago, but he still spends every day on a college campus.
As Living Center Director for Grand Valley State University in Michigan, Collins is putting his Master of Science in student personnel administration in higher education (SPAHE) to good use in his current career, a vocation he discovered through the faithful mentorship of John Rathje, CUAA's dean of students. His calling clicked in his first SPAHE course, Foundations of Student Personnel Administration.
Related: Mission minded: Karen Murdy
"I was introduced to all of the theories about student development, which I had never heard of before," said Collins. "I was looking back at my own personal development and applying each of the phases I was learning about to my own experiences. That's when I knew I wanted to be present to help the next generation of college students."
Every day is different for Collins. Most of the time he can be found meeting with one of his 11 resident assistants, helping them with their varying professional and personal development pursuits. He oversees four buildings of freshmen communities, totaling nearly 700 students for whom Collins is
ultimately responsible.
Related: New heights: Seth Hinz
Collins says he usually wakes up not knowing what he's going to see that day. It's important for him to be flexible and adaptable to wherever he's needed when handling a crisis, managing a student conduct issue, advocating for student needs, or mentoring a student through transition.
The people skills Collins uses to execute his daily goings-on he attributes to his time at CUAA.
"Concordia taught me how to build and shape relationships," said Collins. "Because of the tight- knit community, I can implement the ways that I connected and created bonds with my peers and my leaders in my current role, like I did at Concordia."
Collins likes to think he's bringing a little piece of everything he loved about his alma mater to the students now in his charge.
"It's important to me to be connected to people, and that's something that I fell in love with at Concordia."
Learn more about CUAA's SPAHE program at cuaa.edu/SPAHE.
The spring 2019 Arbor Light hit mailboxes the beginning of May. View a PDF version of the magazine here. If you are not on our mailing list, but are interested in receiving a free copy, call 734-995-7317 or send us an email.
— Rachel Thoms served on Concordia University's Strategic Communications team from 2015-2022. Any inquiries about this story can be sent to news@cuaa.edu.
If this story has inspired you, why not explore how you can help further Concordia's mission through giving.