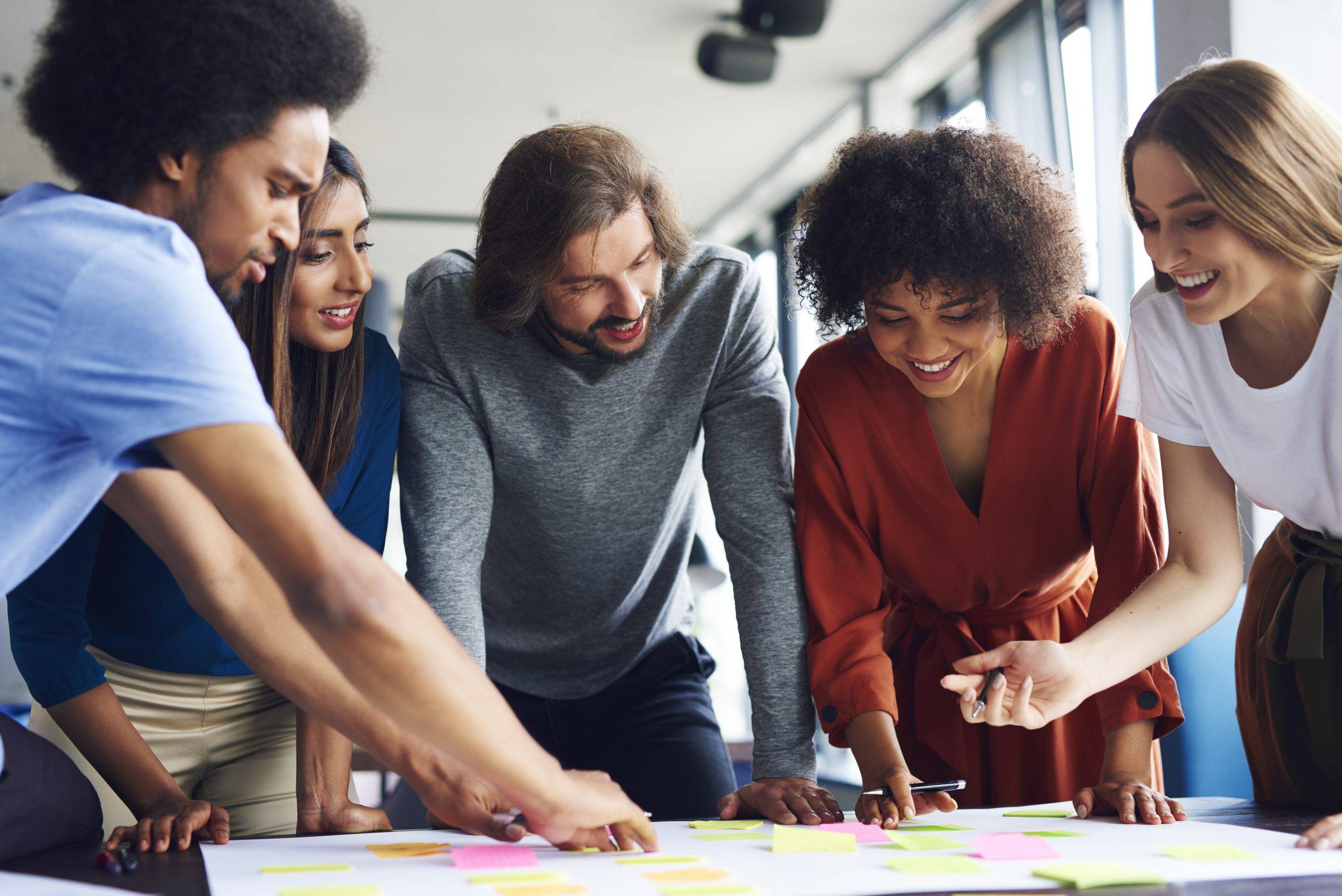 Is it time for you to earn a leadership master's?
---
Are you thinking about pursuing a leadership master's?
The market is good for a leadership master's
Without a doubt, quality leadership is important in any workplace. In fact, it's in demand, according to the Bureau of Labor Statistics. The projected growth for management leadership positions is around 6% by 2024. A recent survey found that less than half of surveyed employees reported that their current leadership is quality. And that's an improvement from 38% in 2011. Clearly, we're seeing that organizations need leaders and that employees desire better leadership.
Leading ethically and effectively
Leaders need to know how to get the most out of their teams. Often, this looks like inspiring change and encouraging collaboration. Additionally, leaders need to know how to create a motivating work culture. If you're wanting to grow as a leader in these areas, consider earning a leadership master's. Concordia University Wisconsin is proud to offer an M.S. in Leadership that will prepare you to lead ethically and effectively.
So, what is a Master of Science in Leadership?
Simply put, the online M.S. in Leadership will help you learn how to lead, inspire change, and build commitment and trust in the workplace.
This online master's focuses on the following concepts:
Understanding yourself as a leader
Developing industry-aligned competencies to effectively lead teams and organizations
Combining theoretical study of leadership with the practical techniques and skills required in today's organizations
These concepts result in strong group identity built on commitment and trust. You'll be empowered to develop the qualities and traits of a dynamic leader. Also, you'll apply what you're learning directly to your workplace. 
How is an MSL different than the traditional MBA?
MBAs tend to be more general and focus on broader concepts. The MBA helps you widen your perspective and gain experience in that regard. While many MBAs allow you to choose a concentration, not everyone needs the broad base an MBA offers. Conversely, the MSL is geared toward individuals who have a solid technical base. In addition, this program is for people looking to advance their growth and move into leadership positions.
What can I expect from a leadership master's?
First of all, you'll be prepared to lead in diverse communities, businesses, and in our economy. Also, this program blends Christian leadership and ethics with theory and practice. Overall, the MSL program's goal is to prepare a wide variety of working professionals to guide organizational efforts effectively with methods based on proven scientific study.
Program overview:
30 credits comprising 10 courses
Course topics: Topics range from learning essential tools to understand corporate financials to intergenerational approaches on the implications of equity, diversity and inclusion.
Relational leader course: Expect collaboration, managing conflict, building commitment and team building through a coaching framework. You'll also inventory your own leadership attitudes and skills in relation to others.
Capstone project: This is a synthesis of your courses and allows you to integrate topics from other courses to understand leadership practices in organizations. Our faculty are dedicated to your success and will be be available to guide you through the project.
Interested in pursuing a Doctorate in Business Administration? Three courses from the MSL can possibly transfer to the DBA program enabling you to complete yours masters and doctorate in a shorter period of time.
Do you want to know more?
If you want more information, you can visit us here to learn more about Concordia's online Master of Science in Leadership. We wish you all the best as you determine your path as a leader.
This blog was originally published on 08/26/2021. It has been updated to reflect current information.
— Vanessa Lane is the Content Marketing Lead at Concordia University and can be reached at vanessa.lane@cuaa.edu. When she's not at work, she can be found playing with her kids or watching NBA basketball with her husband.
If this story has inspired you, why not explore how you can help further Concordia's mission through giving.