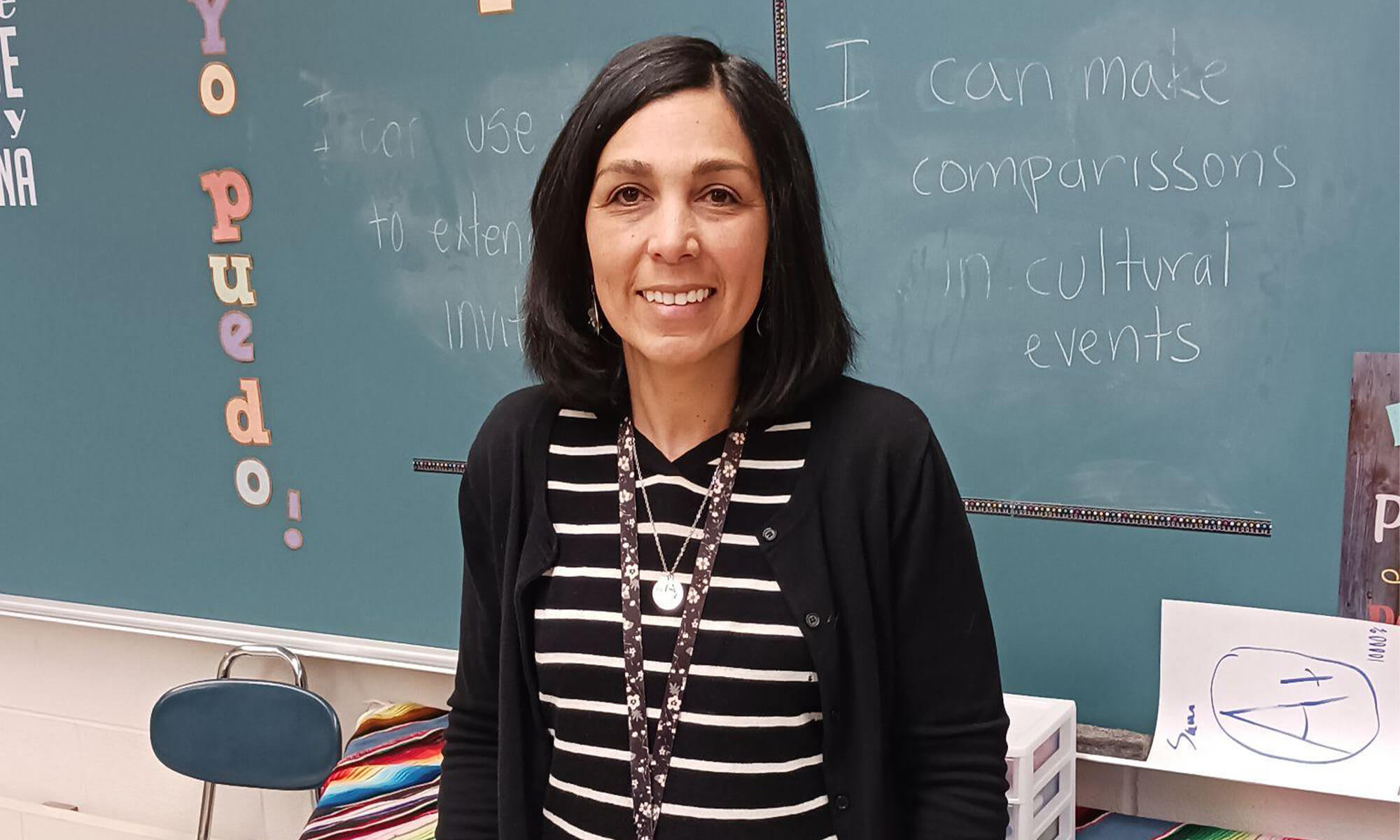 ---
Liliana Bloom ('23) shares her story about what it is like to be a Masters of Curriculum and Instruction with Teaching Certification student at Concordia University Ann Arbor.
---
My name is Liliana Bloom and I teach Spanish at Bronson Jr.Sr High School, in Branch County, Michigan. I chose Concordia University to pursue my Masters of Curriculum and Instruction with Teaching Certification because after looking at alternative routes to obtain my Teaching Certification such as Teachers of Tomorrow and University of Michigan Flint, this program met all my needs.
I needed a program that would allow me to work online while receiving support and without having to commute to the college, along with my teaching position. I also loved the fact that from the time I first applied, the staff showed genuine interest in being part of the program and also, they were very proactive in showing me the steps I needed to follow in order to get started. Another defining factor that led me to choose Concordia is the fact that it is a Christian-based community and it is reflected in many ways.
The program has uniquely prepared me to work with my students by providing many tools that have equipped me to be a teacher who portrays teacher dispositions, excellence, and genuine care for the students I teach.
In addition, Concordia has helped me realize even more that my personal experiences and background make a huge impact on my students. Being a student who came to the United States as an immigrant and had to adapt to a new culture and work very hard to get to where I am right now, helps me relate with many students and families, and my background as a parent of grown children helps me better understand students and differentiate the way I teach.
Concordia Lives Uncommon by always highlighting the sense of mission. We are striving to become teachers, but we do this with our eyes of an eternal call to show the love of Jesus to our students, co-workers, and everyone we come in contact with.
Concordia is a great option for prospective teachers because it provides flexibility by providing an all-online program, support, availability, great communication, and much excellence. Faculty are people who love the profession and are passionate about students becoming the best teachers they can be.
---
Want in?
Concordia's Teacher Certification Program is the perfect fit for those who currently hold a bachelor's degree in any subject area but wish to move into the world of education. Our collaborative program allows you to earn both a master's degree and Teacher Certification online through convenient eight-week, self-paced courses. Click on the link below to learn more.
---