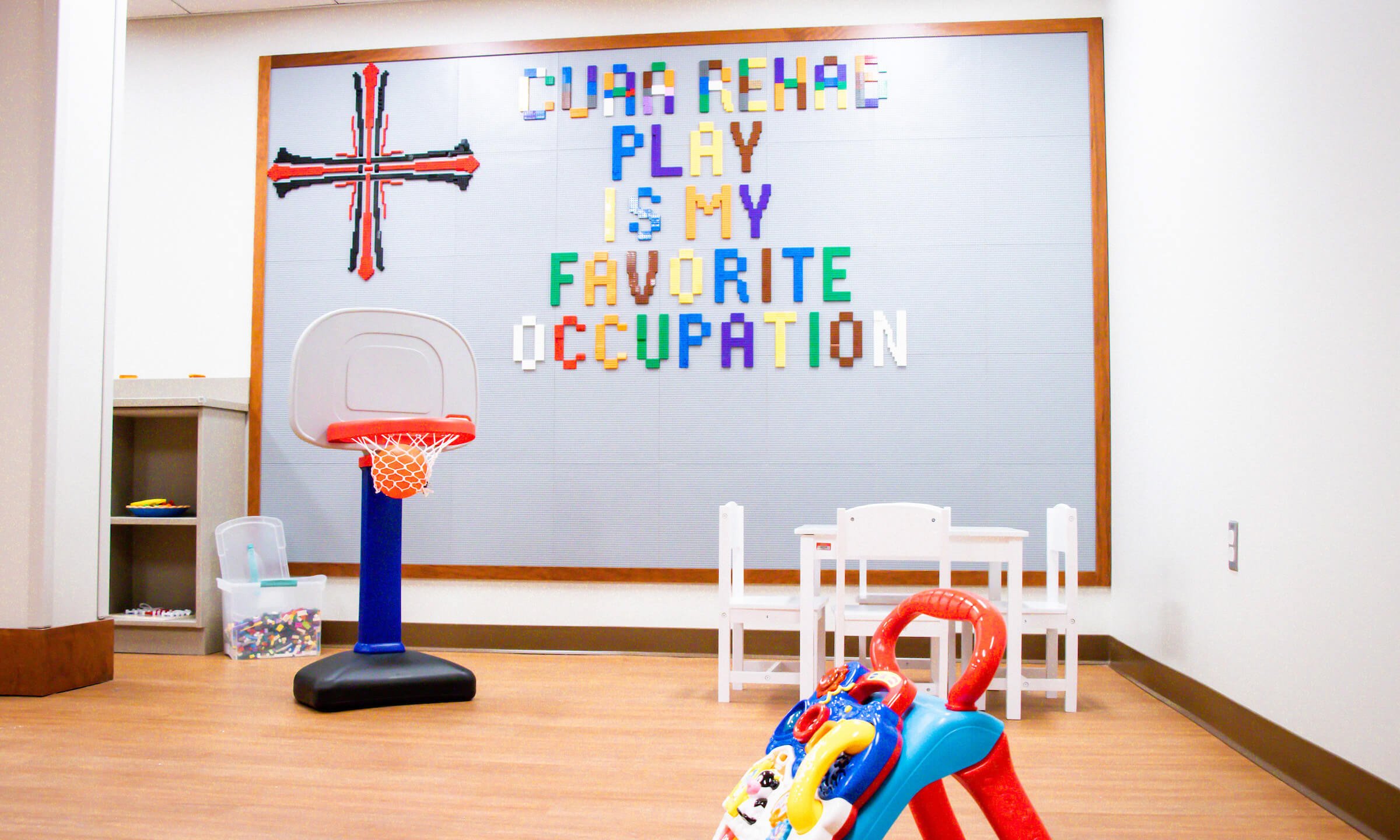 In Concordia University Ann Arbor's newly renovated physical therapy and occupational therapy wing there are plenty of eye-catching resources to admire. But one feature that continues to get a lot of attention: a 6x8-foot therapeutic LEGO wall in one of the new classrooms.
---
The LEGO wall is intended for use by patients of all ages.
"Every young patient and adult that has walked past that wall has said 'I want to play with that,'" Concordia's entry-level Doctor of Occupational Therapy Director Julie Chreston told MLive's Samuel Dodge.
Dodge honed in on the LEGO wall with his recent article that highlights not only the new space but Concordia's newest academic programs. The OTDe will welcome its first cohort this summer, while the Doctor of Physical Therapy program (under the direction of Bob Frampton) will began fall 2023.
According to the article, the Concordia programs are unique in that they not only address a growing demand for health care jobs, they do so from a Christian lens.
"There is a lot of evidence that talks about when we bring spirituality into health care, patients have better outcomes," Chreston told MLive. "There are studies that show even when a patient isn't aware that there's been a group of people praying for them, they can have better results. So it's being more intentional about that."
Added Frampton: "I'm able to actually bring [prayer] into the classroom for any and all students to really help them understand what might be the driving force behind why they feel so compelled to pursue these professions."
Learn more
Click here or on the image below to access the full story through MLive.
Learn more about Concordia's newest doctoral programs: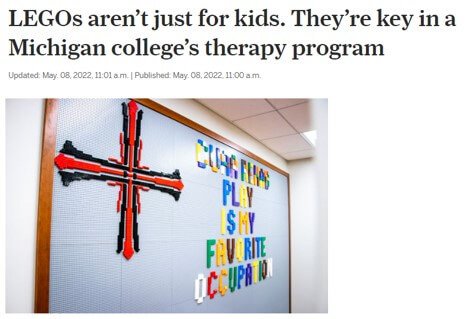 —
If this story has inspired you, why not explore how you can help further Concordia's mission through giving.