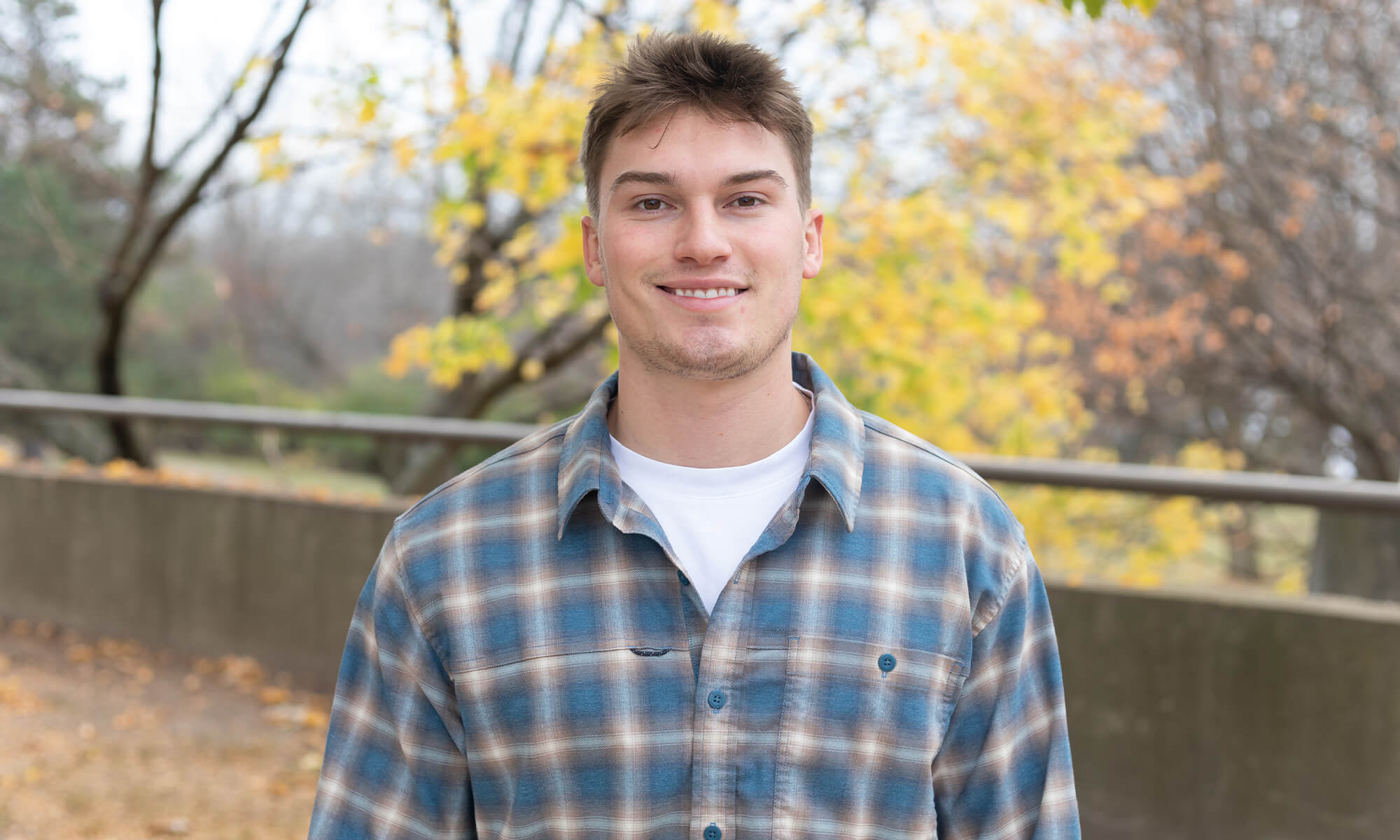 ---
Congratulations to November student of the month, Chase Hall!
---
Chase has been an exemplary student, leading by example both in the classroom and outside of the classroom. He has volunteered and participated in all the community outreach events that our students have had, serves as a class officer, and has participated in the Statewide Physician Assistant conference representing our program with other CUAA PA students. Academically Chase has excelled in a rigorous curriculum and often mentors others as well. As faculty, Chase is one of the students that I have observed speaking up in difficult situations and conducting himself with integrity and Christian values, which can be challenging in the face or peer-pressure from others.

Faculty nomination
Major
Physician Assistant Master's Program
Graduation Year
May 2024
Hometown
Grand Rapids, MI
Clubs or extracurricular involvement?
I am the Treasurer of our PA class executive board.
What is your favorite CUAA pastime or spot on campus? Favorite spot on campus?
My favorite pastime at CUAA was being able to do a craniotomy and hold a brain in the PA anatomy lab; it was a once-in-a-lifetime experience.
What's one of your goals for 2022?
My goal for the remainder of 2022 is to finish our third semester strong and prepare for clinical rotations that start in May.
What would you share with prospective students who are considering attending CUAA?
My tip for prospective students is to not be afraid to reach out to professors for help. From my experience, professors will help you greatly if you show that you are willing to put in the work to better yourself.
---
Want in?
At CUAA, we strive to prepare you to provide quality health care in a respectful, caring manner. If you value the same things we do, consider pursuing your Master of Science in Physician Assistant Studies (MSPAS).
---