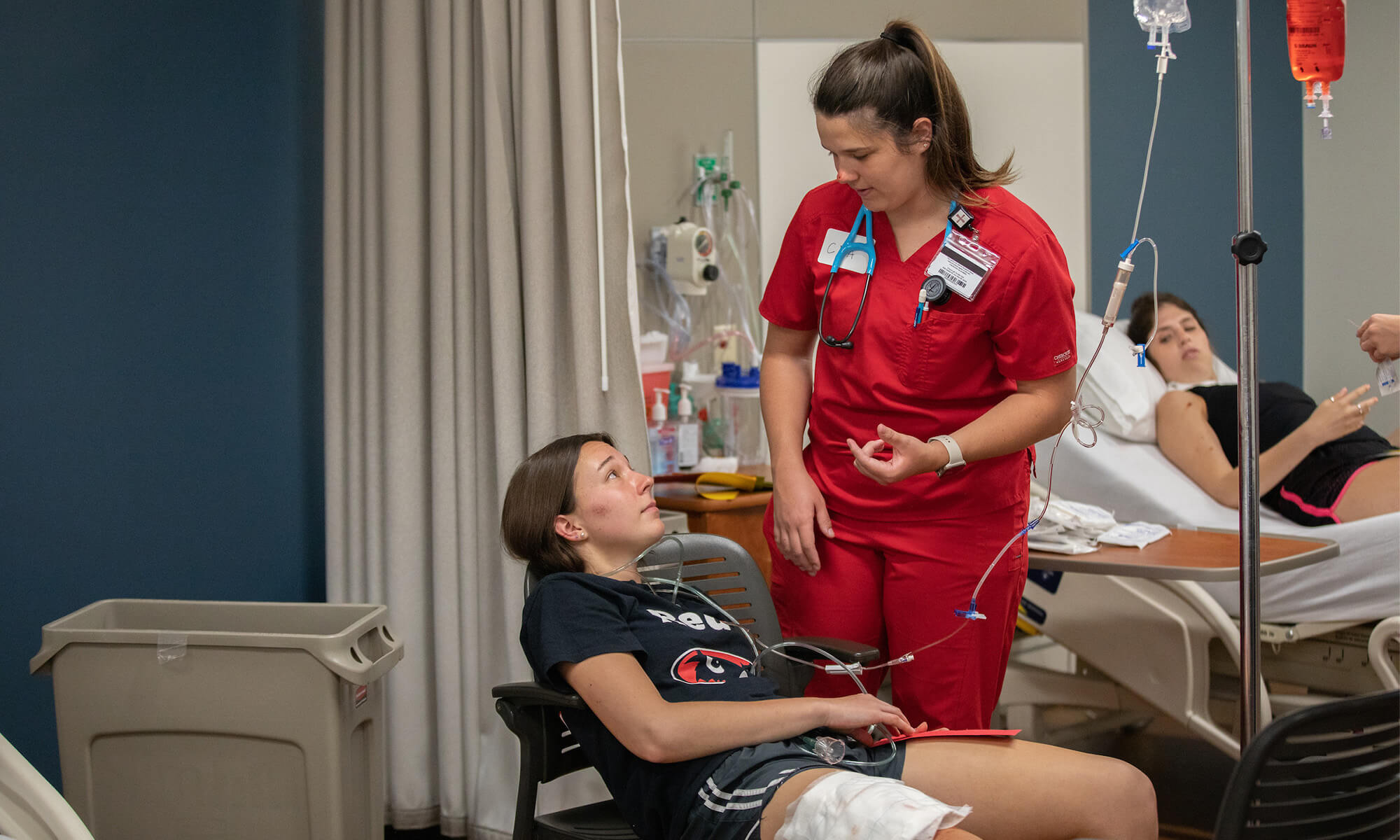 On Wednesday, June 1, Ronald and Marvel School of Nursing students participated in a realistic disaster simulation at the North Building.
---
Every semester, Concordia University Ann Arbor's nursing simulation center faculty plans a simulation exercise to give students real-world experience before they enter the workforce. The scenario of this simulation was a mass-casualty disaster that occurred near a 10-bed hospital. With limited resources, nursing students had to serve the staff and students who volunteered to act as civilians impacted by this disaster. Through this seemingly chaotic and stressful experience, CUAA nurses were pushed to their limits, putting their classroom knowledge to the test.
Related: Unique experiential learning exercises give CUAA nursing students the upper hand
Here are a few photos that display the hard work and dedication of CUAA nursing students and the care they had for their patients during the simulation.
Caution: Some of the following photos show fake blood and artificial open wounds. All injuries and potentially dangerous situations are simulated by students and staff as part of the exercise.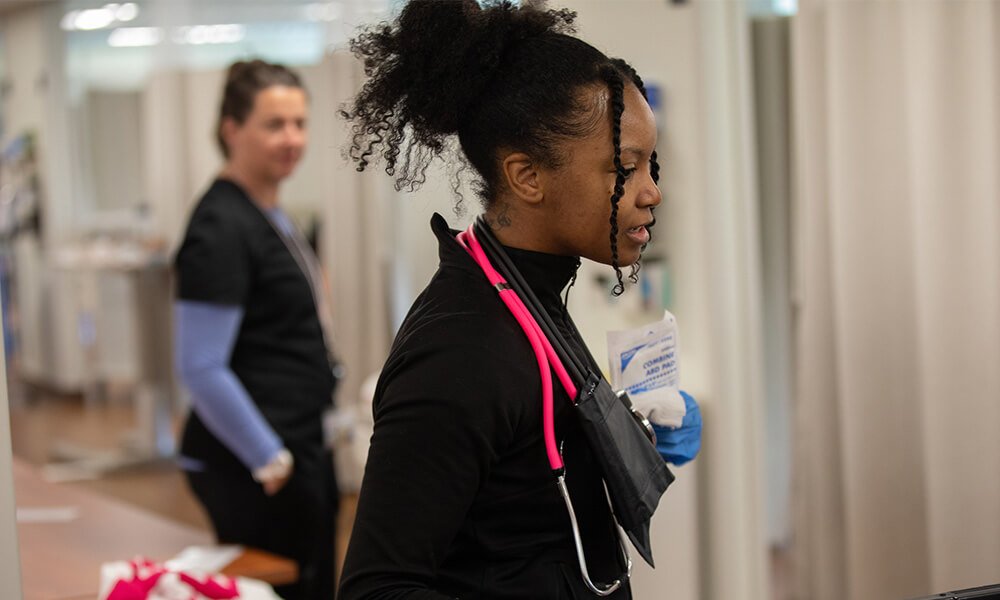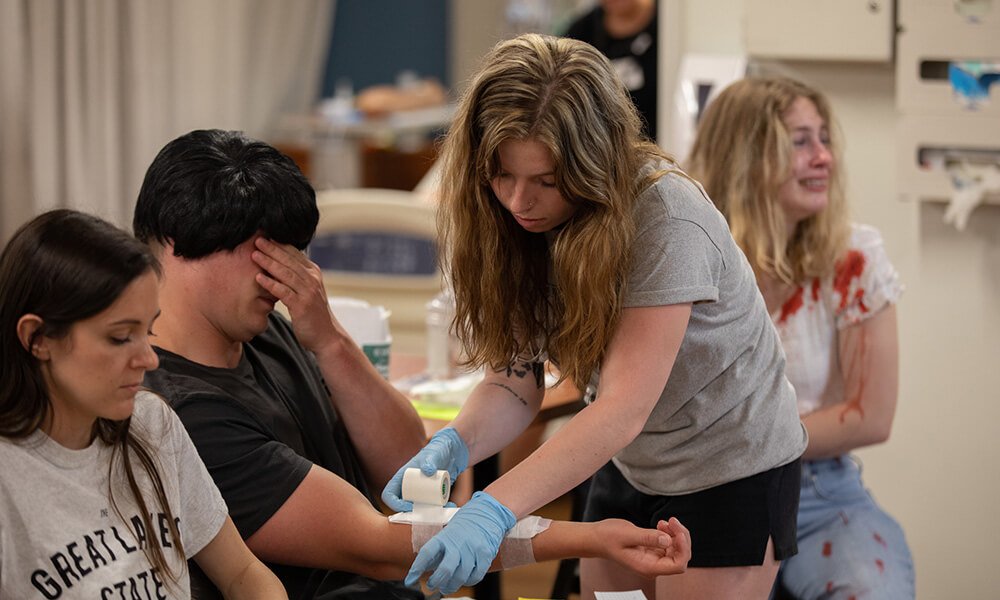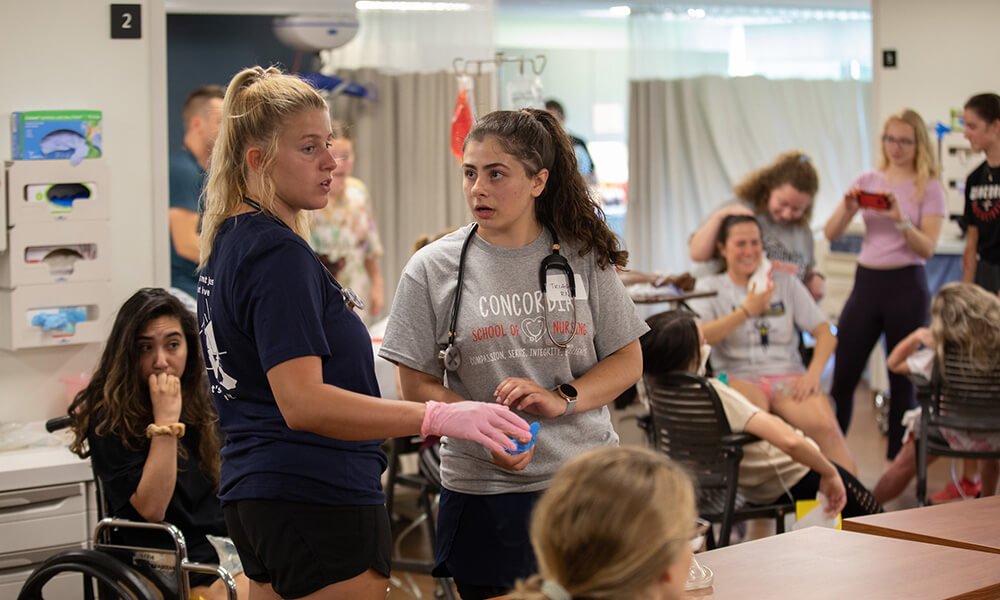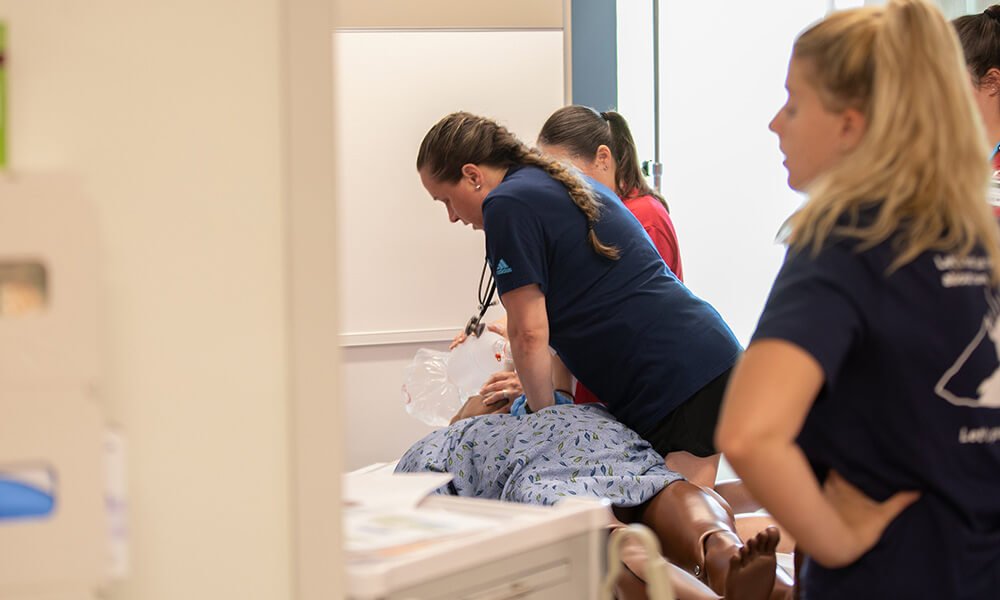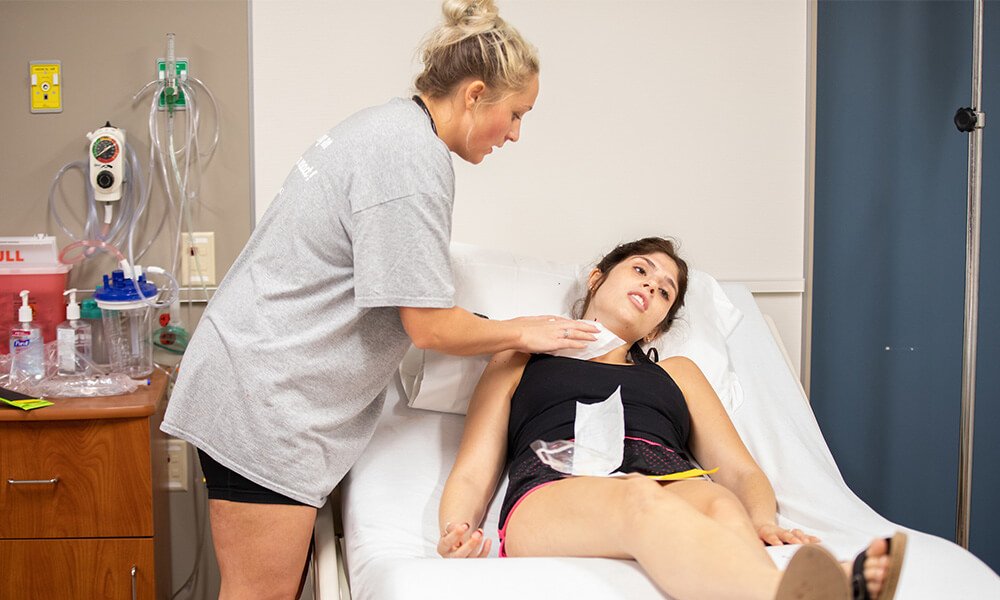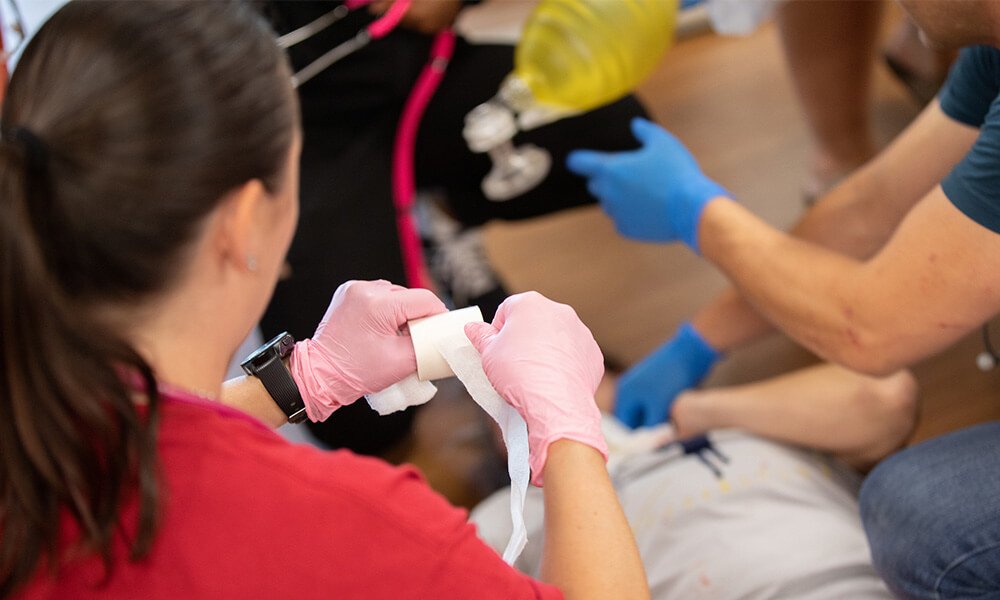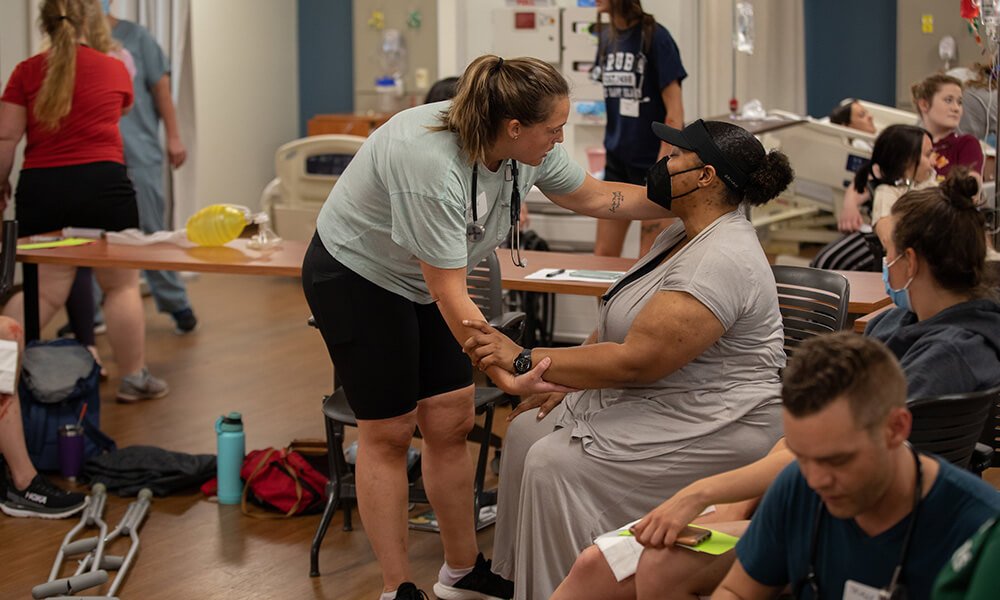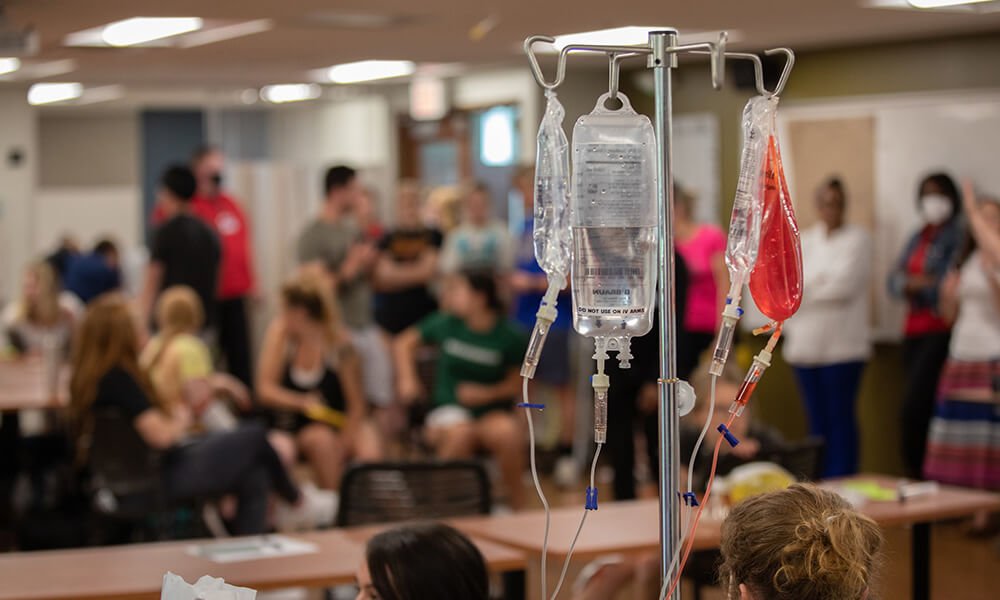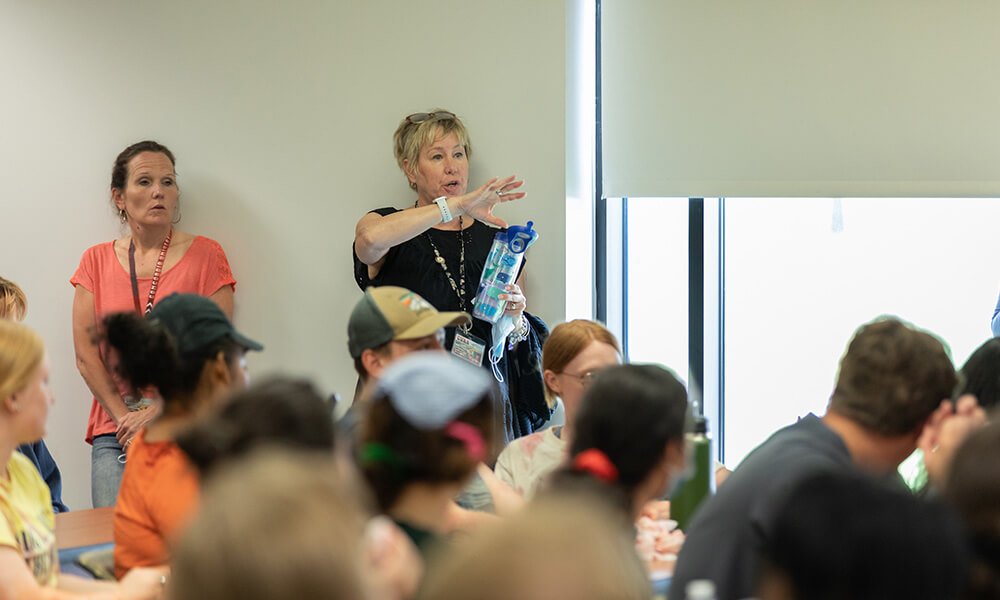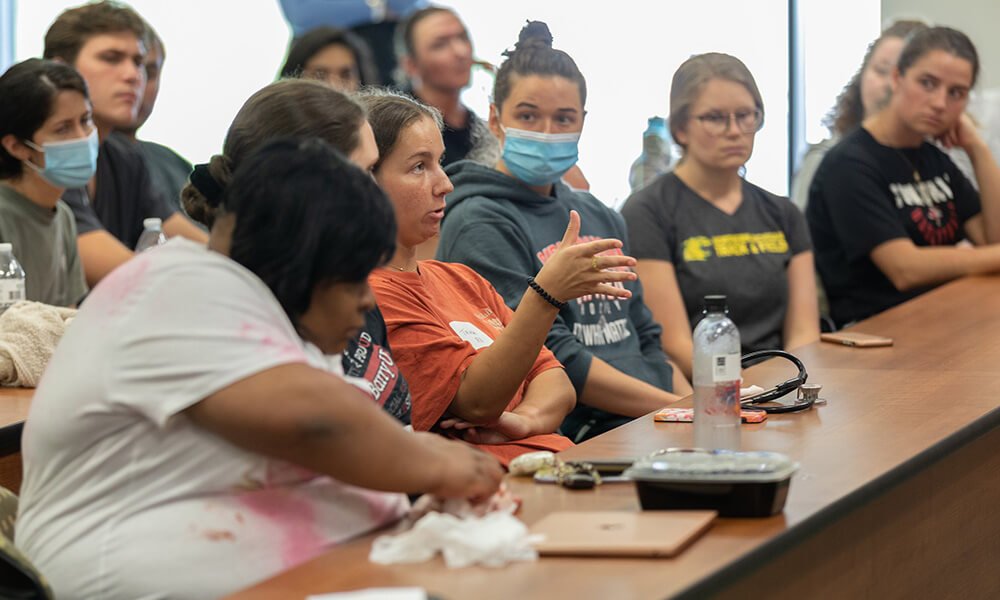 — This story is written by Allie Milot, social media manager for Concordia University Wisconsin and Ann Arbor. She may be reached at alexandria.milot@cuaa.edu or 734-995-7403.
If this story has inspired you, why not explore how you can help further Concordia's mission through giving.