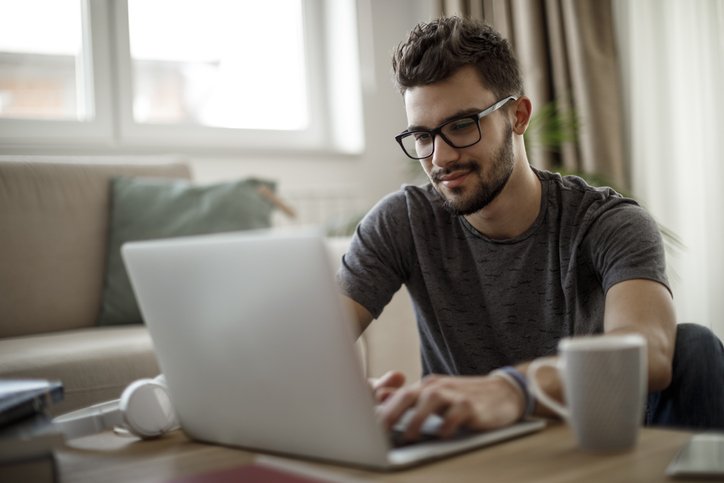 At Concordia University Wisconsin and Ann Arbor (CUWAA), we get it. That's why flexibility is central to the design of our online Master of Business Administration program.
Why our online MBA?
In our online MBA program, you can enroll in courses at your own pace to meet the needs of your busy personal and professional lives. In fact, you could complete our flexible MBA in as few as one year or as many as five years.
CUWAA's Director of the MBA program Amber Gray, EdD, CPA, MSA states, "Our online MBA program is designed to meet the needs of a diverse student body, with different needs and expectations."
To do this, students have the option to complete the program online, on campus, or virtually. You're not limited to one modality either, so you are not stuck with an "all online" or "all on campus" program. As a matter of fact, most students choose virtual or face-to-face courses for topics they feel more challenged by. They then choose online courses for ones they feel confident in.
"Students who prefer to have live interaction with their instructor and classmates, but don't want the hassle of a commute to campus or arranging childcare, have been especially fond of our virtual format," Gray adds. "It combines the best of both worlds – live interaction with instructors and peers and the flexibility to attend class from your living room!"
Choose your own specialty
In addition to the flexibility of modality, our MBA program allows students to customize their coursework. We offer 14 different concentrations to gain expertise in an area of interest that you want to grow in. No matter if you want to improve your knowledge and skills in your current area, or learn new skills, we have something for you.
Our concentrations include:
Management
Accounting
Communications and Public Relations
Finance
Healthcare Administration
Human Resource Management
Innovation and Entrepreneurship
Leadership
Management and Information Systems (STEM)
Nonprofit Management and Public Relations
Research for Business Applications (STEM)
Sports and Entertainment Business
Strategic Marketing
Sustainability Management and Analysis (STEM)
To ensure you're getting the right content, many of our concentrations are aligned with industry standards. You can select more than one concentration, or choose to stack your degrees by adding a Master of Science in Accountancy, Master of Science in Business Analytics, or Master of Science in Leadership for as few as 15 more credits.
Experience something new
At Concordia University, our goal is to help our students thrive in mind, body, and spirit. We strive to do this by offering different experiences for you to learn in various ways.
Each student will complete 6 credits of experiential learning designed to give the students a leg up on the competition. With 10 different courses to choose from, more experienced students may choose to increase their hard skills by taking courses in project management or Six Sigma. Meanwhile, other students may choose to focus on their soft skills and networking by enrolling in our Business Coaching course or attending the Industry Leaders Seminar.
Gray mentions that "Students who wish to spend time reflecting more about their Christian calling and ways they can use their talents to serve others may be interested in our service-learning course. Other options include internships and study abroad."
In Concordia's online MBA program, we want to give you the option of completing your degree, your way.
Sound right for you?
We are ready to help you achieve your educational goals. You can learn more about our MBA program HERE.