---
Concordia University Ann Arbor's Veteran Services department invites you to honor veterans during "Salute to Service Week," Nov. 7-12.
---
Though the official federal holiday of Veterans Day is observed on November 11 (marking the signing of The Armistice agreement that ended WWI), CUAA has several significant events planned on and around November 11 to honor both veterans on campus and in the local community.
CUAA SALUTE TO SERVICE ACTIVITIES
Blue and Gold Walk of Honor
All throughout the week, the Blue & Gold Star Walk of Honor will be on display on central campus. Stars honoring fallen and currently serving veterans will be placed along campus walkways. For more than 100 years (since WWI), military families have used blue and gold stars to honor family members who serve.
Veterans Art Show
12:00-4:00 p.m., Monday-Friday • Kreft Art Gallery
Throughout November, the Kreft Gallery will be hosting a very special exhibit showcasing works of art created by veterans.
Friday, November 11
Veterans Day Chapel Service
CUAA will have a Veterans Day chapel service on Friday, November 11. The service will be conducted by Chaplain Geraci, currently serving the Michigan Army National Guard as a chaplain, and is the paster of St. Paul's in Milan. Following the service, a trumpeter from our music program will play Taps. Coffee and refreshments will be available for veterans after the Chapel service.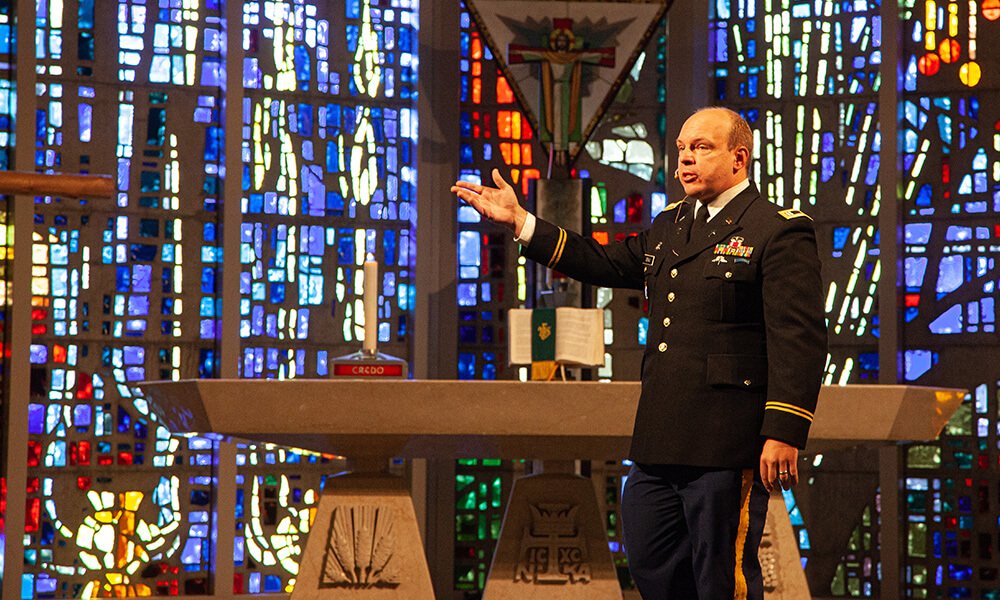 Saturday, November 12:
5K Run/1-mile walk: "Jet for a Vet"
8:30 a.m. • Central Campus
Run through our beautiful campus to celebrate those who have served our country with honor! The cost is $15; all participants will receive a CUAA Veterans Week t-shirt. This event is sponsored by CUAA's Sports and Entertainment Business program and all proceeds go to Folds of Honor. Interested? Sign up here.
Veterans Tailgate Party
10 a.m. • Cardinal Stadium
Join us for a tailgate before the Concordia football game! Veterans eat free. There will be games, prizes, and a silent auction in a covered and heated tent. Veterans are eligible for designated parking and a shuttle is available for disabled vets.
Concordia Home Football Game
1 p.m. • Cardinal Stadium
Veterans receive free admission. There will be a USAF aircraft flyover during the pregame. An honor guard will raise the flag during the National Anthem. During halftime, Veterans Services awards will be announced, veterans will be honored, and the CUAA band will play service songs.
About Motor City Chapter
All proceeds generated from CUAA Veterans Week will be used to support Motor City Chapter – an organization dedicated to creating scholarships for spouses and children of veterans killed or disabled in combat.
---
Want to learn more?
To learn more about veterans services at Concordia University Ann Arbor, visit the Veteran and Military Admissions page using the link below.
---