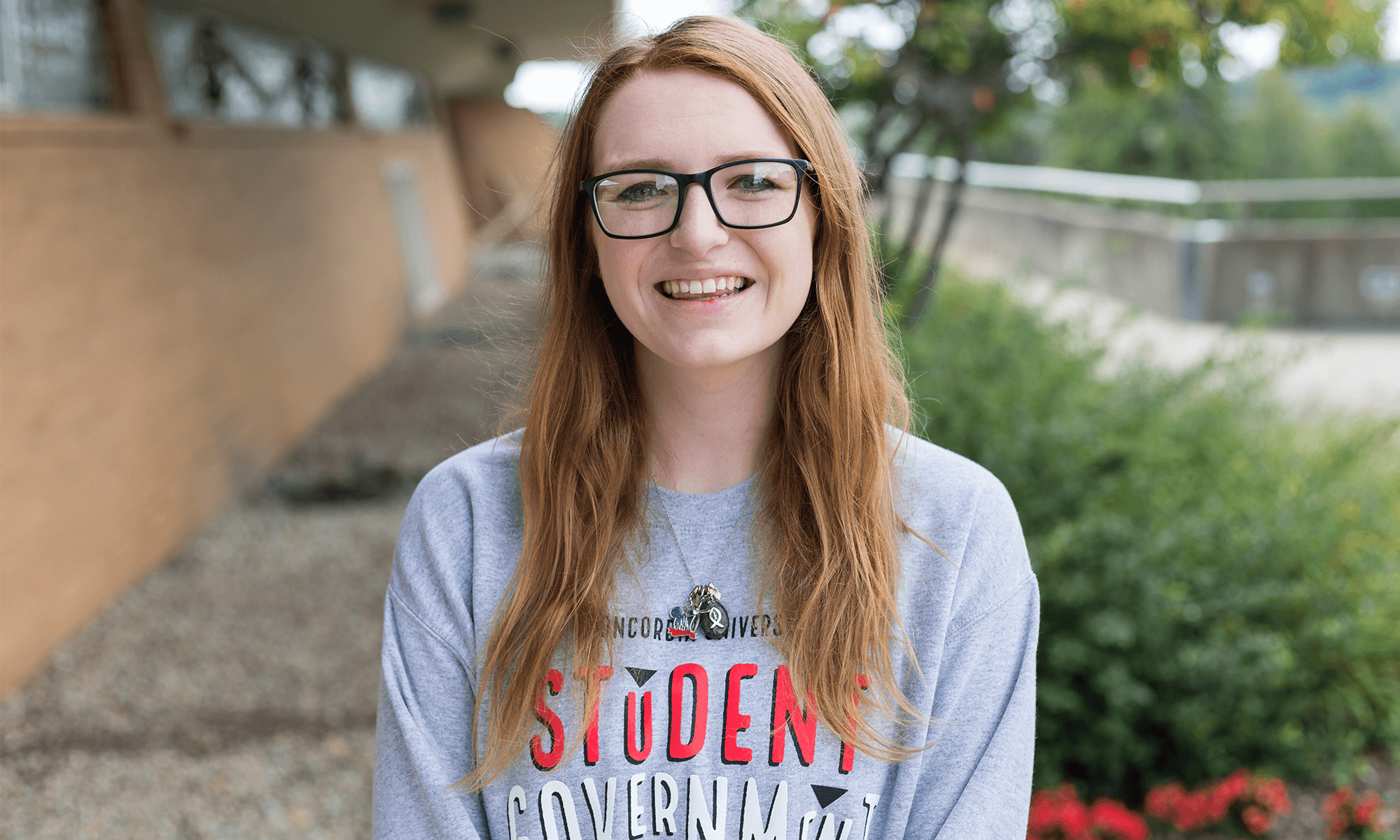 Taylor Kahlstorf ('20), SGA President, Health Care Administration Major
---
What is the main purpose of SGA?
To be the voice of the students
What made you interested in becoming a leader for SGA?
 I enjoyed being a senator but there were issues and concerns I wanted to help fix. So that encouraged me to run for office.
What is your primary role/duties for SGA?
I am the President. So besides the main roll that all SGA members have, I also have to talk about Student Government at various events and help the rest of the board where need be.
Why do you think student government is important?
I think student government is important because students have a lot of great ideas to help our campus but some of them are too nervous to say anything to the faculty and staff or don't know how to go about implementing an idea. So, they can come to us and we can be that bridge for them. We also put on a lot of events to help reduce stress and hope that people have a fun time on campus as well.
What is one important thing about SGA that you would like everyone to know? (even if you think they might know it already.)
Meetings are open for anyone to come to, especially if they have any questions or ideas.
What has been your favorite part about your time here at Concordia?
My favorite part about my time here at Concordia would be being able to get as involved as I currently am and being able to express my faith freely.
What parts of your experience in SGA and Concordia in general do you think you will take with you when you graduate?
You don't always have to help in some big way, even small acts can go a long way.
What is your favorite thing to do in your spare time during the school year?
A lot of my spare time goes into working in the Nest, so I really enjoy talking to all the other students that come in.
Meet the other 2019-20 SGA leaders!
— This story is written by Allie Milot, social media manager for Concordia University Wisconsin and Ann Arbor. She may be reached at alexandria.milot@cuaa.edu or 734-995-7403.
If this story has inspired you, why not explore how you can help further Concordia's mission through giving.