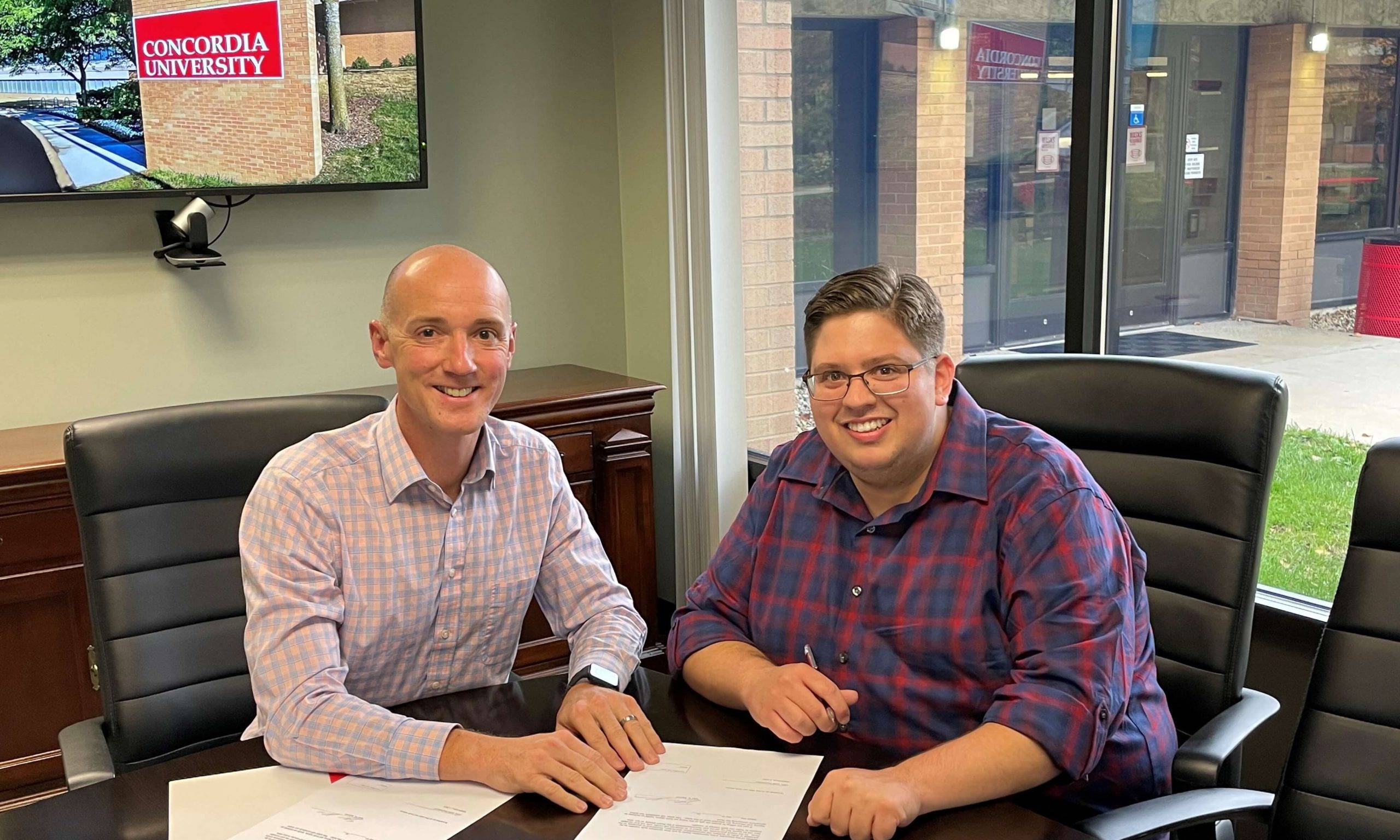 It's not every day you see an alum establishing an endowment to their alma mater before they even turn 30 years old.
---
For those who know Tyler Sigmon ('19), this is no surprise. He is extraordinary in many ways. On Thursday, November 4, he officially established an endowment to Concordia University Ann Arbor to support students with disabilities.
"To be quite frank, I looked through all the endowments and didn't notice any specifically for students with disabilities," said Sigmon, who earned a bachelor's in finance from CUAA in 2019. "Now, there will be."
Sigmon, who navigates physical disabilities himself, has since launched his career in wealth management, working for CG Financial Services in their Williamson, MI office.
An avid follower of the stock market for many years, Sigmon has had financial success and didn't hesitate to begin giving back to CUAA.
"This endowment isn't just a financial gift, it also represents what this place means to me personally," said Sigmon. "This is a reflection of what I received not just through my schooling but from the whole community of people here."
In particular, Sigmon enjoyed working in the campus safety office as a student worker, building a great relationship with Director of Campus Safety Dieter Heren. The two remain friends to this day.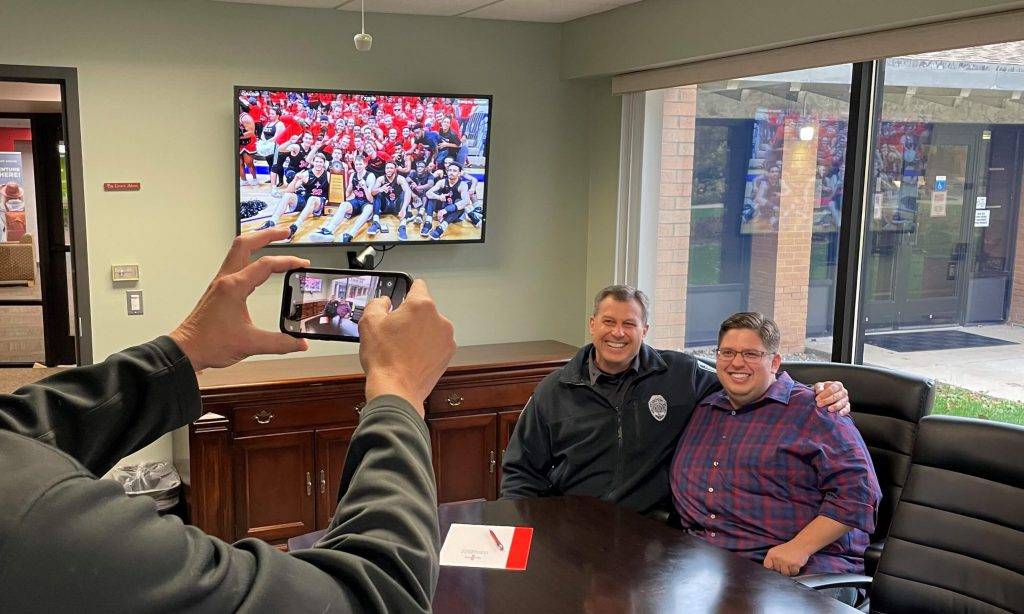 Sigmon shared that he first started taking classes at Lansing Community College, unsure of what his next steps would be. He worked on campus and was helping to clean up easels toward the end of the college fair that LCC was hosting. An admissions counselor from Concordia said hello and invited him to check out CUAA.
"I got accepted to Concordia in 2016, and it was the best thing that ever happened to me. I met so many great people and had great experiences. Now I'll always be connected here," said Sigmon.
---
Leave a lasting legacy
Endowment funds are the lifeblood of our university. An endowment – more than any other kind of gift – allows us the ability to plan for the future. Basically, an endowment is an amount of money (a fund) given to the university with the stipulation that the funds are invested so they can earn annual interest, rather than being spent immediately.
— Rachel Thoms served on Concordia University's Strategic Communications team from 2015-2022. Any inquiries about this story can be sent to news@cuaa.edu.
If this story has inspired you, why not explore how you can help further Concordia's mission through giving.