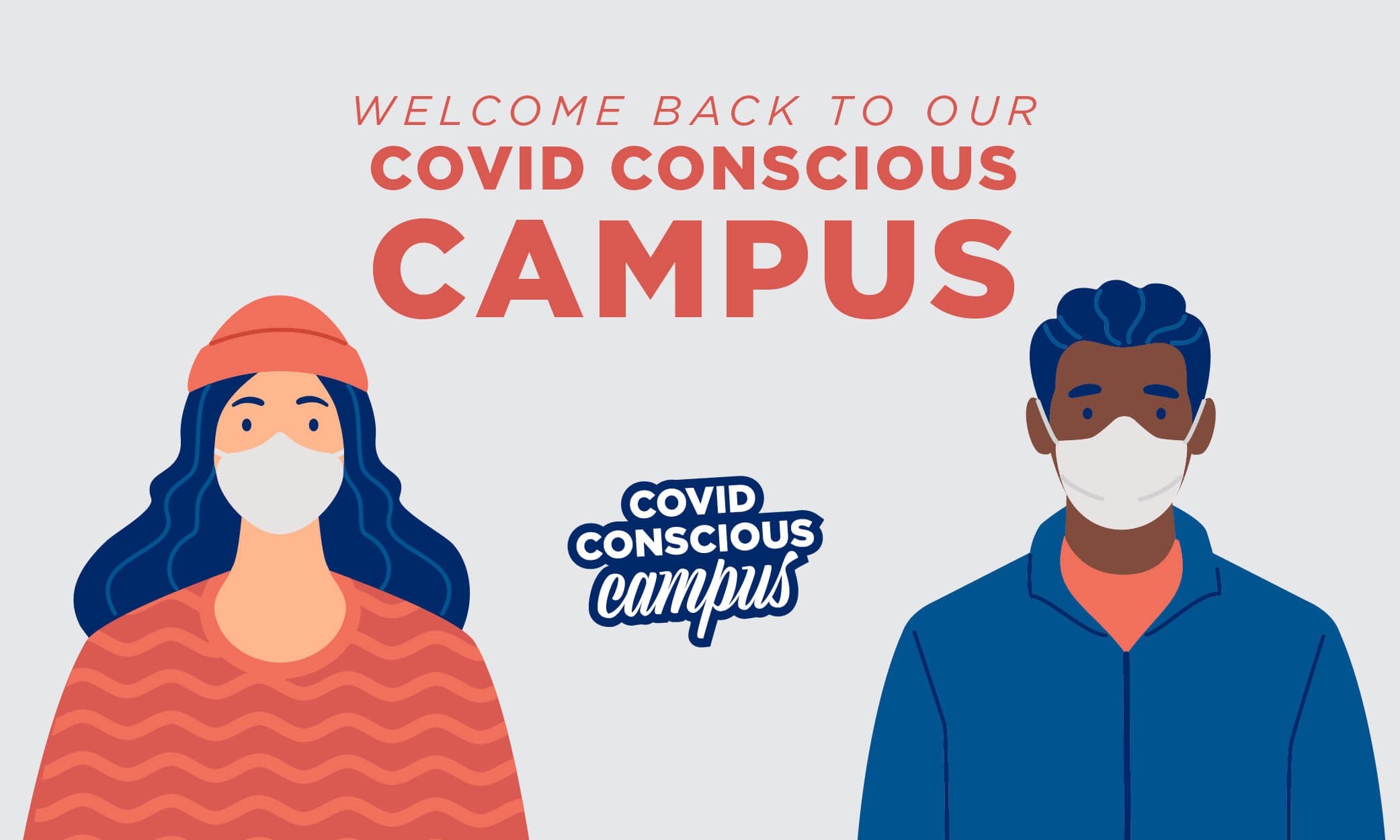 The spring 2021 term officially begins on Monday, Concordians!
---
We're excited to welcome you back and get after the good work of learning, growing in faith, and challenging one another—all while ensuring one another's safety and well-being.
As we prepare for the full start of the spring term, let's commit again to our COVID Conscious effort:
Start every morning with your Daily Symptom Tracker (More details below)
Wear a mask
Wash, sanitize, and disinfect often (hands, desk, work, and living spaces)
Avoid touching your face—and anyone's else's face!
Stay 6 feet apart whenever possible
Utilize virtual tools for meetings as often as possible
Showing symptoms? Get tested.
COVID by the numbers (1/19/21)
Keep track of our campus' active COVID cases. Each morning, our COVID website is updated with numbers.
As of yesterday (Jan. 19, 2021), CUAA has three positive active cases—3 students and 0 employees.
No students who have tested positive are in our residence halls.
8 students are in quarantine; all are quarantining off campus, either at home or in their off-campus living situation.
Daily Symptom Tracker
Just like the fall, all members of the community will be required to complete, seven days a week, the Daily Symptom Tracker. Completion of the tracker is not required only if you are taking all of your classes online, working completely remotely, and are never on campus.
You should start completing the daily tracker seven days prior to returning to a campus location.
University offices, including all dining facilities, will continue to require a completed green (negative) tracker to be shown prior to entry.
Vaccines
The roll out of COVID vaccines continues as more of our community becomes immunized. Concordia is working closely with the Washtenaw County Health Department and will alert you when various populations are eligible to receive a vaccine. Already, some within our community have received the first dose. Please watch for future email communication on these opportunities.
Even if you have been vaccinated, members of the Concordia community are required to complete the Daily Symptom Tracker, wear face coverings and report when you are experiencing symptoms. Vaccinated individuals will still report close contacts (exposure to a COVID positive) on the tracker, but they will not be required by Concordia to quarantine, unless symptoms were to develop.  Please work with our CovidAT or CovidNurse, or Human Resources, with questions.
Recommendation from Health authorities
We encourage you to be aware of the recommendations of our national and local public health offices.
Resources include:
Concordians, our collective efforts make all the difference. Encourage others to join in the strategies outlines above. Do what you can in your daily choices to promote health and wellness. Regularly pray for the well-being of the entire Concordia community. Together, let us resolve to have another successful semester.
We are, as always, Concordia — hearts together.
—
If this story has inspired you, why not explore how you can help further Concordia's mission through giving.