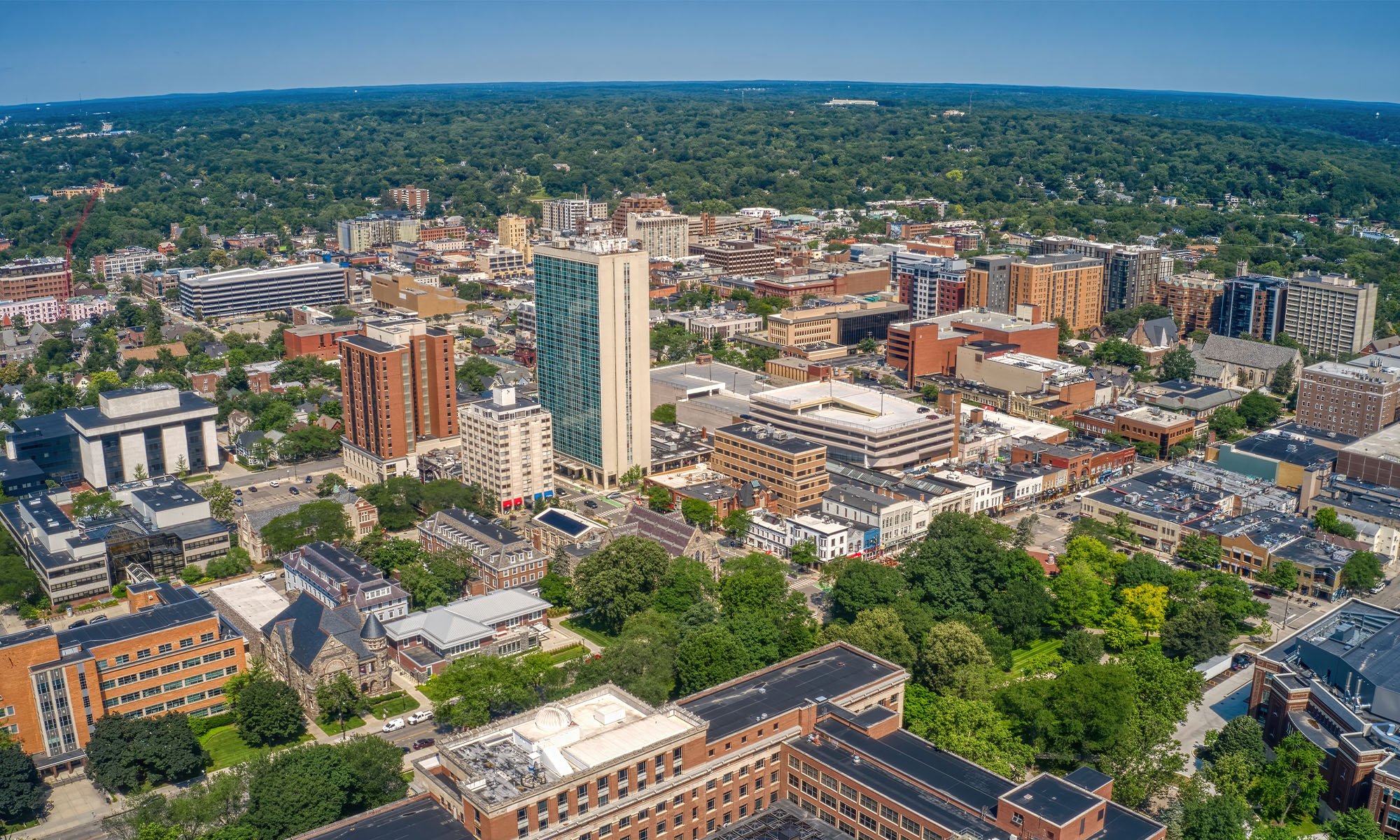 ---
Are you a student sticking around campus this summer or a recent graduate in the area looking for things to do? Here are a few can't-miss activities in Ann Arbor!
---
Visit the Ann Arbor Summer Festival
The Ann Arbor Summer Festival is an almost three-week festival in the heart of Downtown Ann Arbor. This festival boasts food trucks, live music every night, classes and interactive games, outdoor movie nights and so much more. From June 9-25, this free community festival will take over Washington Street. The summer festival has been a long-standing Ann Arbor tradition for over 30 years and after a two-year pause, the city is definitely ready to welcome it back. Check it out!
Related: Ann Arbor Summer Festival official website
Explore the downtown A2AC mural scavenger hunt
Looking for a fun photo op downtown? Ann Arbor is home to many awesome murals scattered throughout the city. As a project presented by the Ann Arbor Art Center, these murals are "the culmination of pairing downtown building and business owners with local, regional, and national artists who transformed the building walls into spectacular murals—providing the community and visitors the opportunity to experience and enjoy these large, vibrant works of public art in Ann Arbor and the SE Michigan area."
Related: Click here for a complete mural map provided by Ann Arbor Art Center.
Enjoy a lunch-hour concert every Thursday
Every summer, Bank of Ann Arbor puts on a free, outdoor summer concert series in the heart of downtown Ann Arbor. This series is known as Sonic Lunch. There is a different musical artist each week and food is available for purchase at each concert. Come join the Ann Arbor community during your lunch hour and hear some great music!
Related: See the Sonic Lunch lineup here.
Attend the Ann Arbor Art Fair
The Ann Arbor Art Fair is a Midwest tradition that draws artists and art lovers from all over the country. For three days, July 20-22, most of Ann Arbor's Downtown streets are closed down and filled with artists' tents and people hungry for original artwork. If you are in town in July, this event is a must to attend! Not only is the art amazing, but the experience itself is unique. You can ask artists questions and purchase art straight from their hands!
Related: Ann Arbor Art Fair Dates and Details
Get lost at Ann Arbor Summer Streets
From June 1 to August 31, every weekend, the city of Ann Arbor celebrates the summer on Main Street. On Thursday nights, there is live music from local musicians, on Friday and Saturday mornings, local businesses and non-profits host free events, and on Sundays, there is live music and many delicious brunch options available to try! Summer Streets is definitely an event worth attending more than once throughout the summer. Invite your family and friends to visit Downtown Ann Arbor any weekend and discover something new together!
Related: Ann Arbor Summer Streets Details
Paddle or float down the Huron River
Summer in Ann Arbor can be extremely beautiful, but it can also be pretty hot. Cool off on the Huron River in a tube or paddle down the river in a canoe or kayak. If you happen to have your own tube or boat, all you have to do is put it on the water and head down the river – it's free! However, if you're here for the summer and you need a tube, you can rent one from either Argo Park or Gallup Park. Both of these parks are only a couple miles from CUAA's campus, making utilizing the Huron River an easy and inexpensive summertime activity!
Related: Rent a tube, kayak, paddle board or canoe here.
---
Want in?
Every story should have a CTA at the end. Something like this: CUAA is proud to offer the longest-running Lutheran nursing degree program in the nation, as well as the first DNP to be established in the state of Wisconsin. Click on the link below to learn more.
---