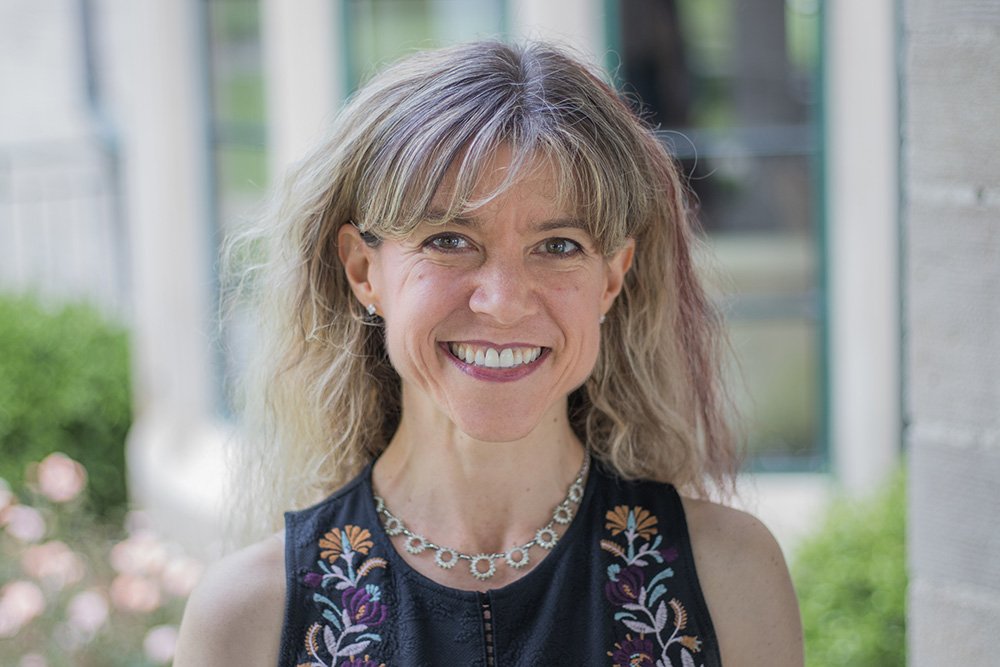 It would be hard to find anyone with a deeper passion for Concordia than Linda Sproul.
---
It would be hard to find anyone with a deeper passion for Concordia than Linda Sproul. She's been a part of the CUAA community since 1988 when she became a student and then returned to the fold in 2018 to serve on Concordia's Advancement team. She's also a chapel organist, an enthusiastic alumni connector, and a friendly and familiar face around campus. Whether she's new to you or an old friend, here are a few fun facts to help you get to know her better.
What makes your Concordia connection so strong?
I fell in love with CUAA on a trip here with my high school youth group. I knew then that I would attend. Over the years, I've kept in touch with dorm mates and faculty members who feel like family. My husband John ('84) and my daughter Alison ('20) are also CUAA alums, so we're a big Concordia family!
What's your favorite thing about working in Advancement?
Connecting people! I love the challenge of staying in touch and helping people re- connect. A lot of times alumni will reach out to me to get back in touch with a former professor, roommate, or somebody else. Being able to help people hold hands again after 20-plus years, that's been awesome.
How did you get started playing the organ?
When I came to Concordia as a student, I was a piano major. I had never touched an organ, but we have this beautiful, enormous Schlicker organ in the chapel, and one day the organ professor sat me on the organ bench after chapel and literally pulled out all the stops, which makes it as loud as it can be. He coached me through a few chords, and then it was liftoff ! I was hooked! From that minute, I started practicing to declare organ as a double major.
What are your passions outside of work and music?
My husband and I share a big interest in WWI history. We were in Sarajevo for the 100th anniversary of the assassination of Archduke Franz Ferdinand, and our interest grew from there. We also both appreciate Victorian-era antiques and music, and really anything from that era. We both joke that we were born 100 years too late!
Do you have any hidden talents we should know about?
Well, I can recite all 66 books of the Bible in less than a minute! Genesis, Exodus, Leviticus, Numbers…
Editor's note: This story first appeared in the fall 2021 issue of Hearts Together, a Concordia University Wisconsin and Ann Arbor Special Magazine edition. The fall/winter issue hit mailboxes in early October. View a PDF version of the magazine here. If you are not on our mailing list, but are interested in receiving a free copy, email Jennifer.Hackmann@cuaa.edu.
—
If this story has inspired you, why not explore how you can help further Concordia's mission through giving.