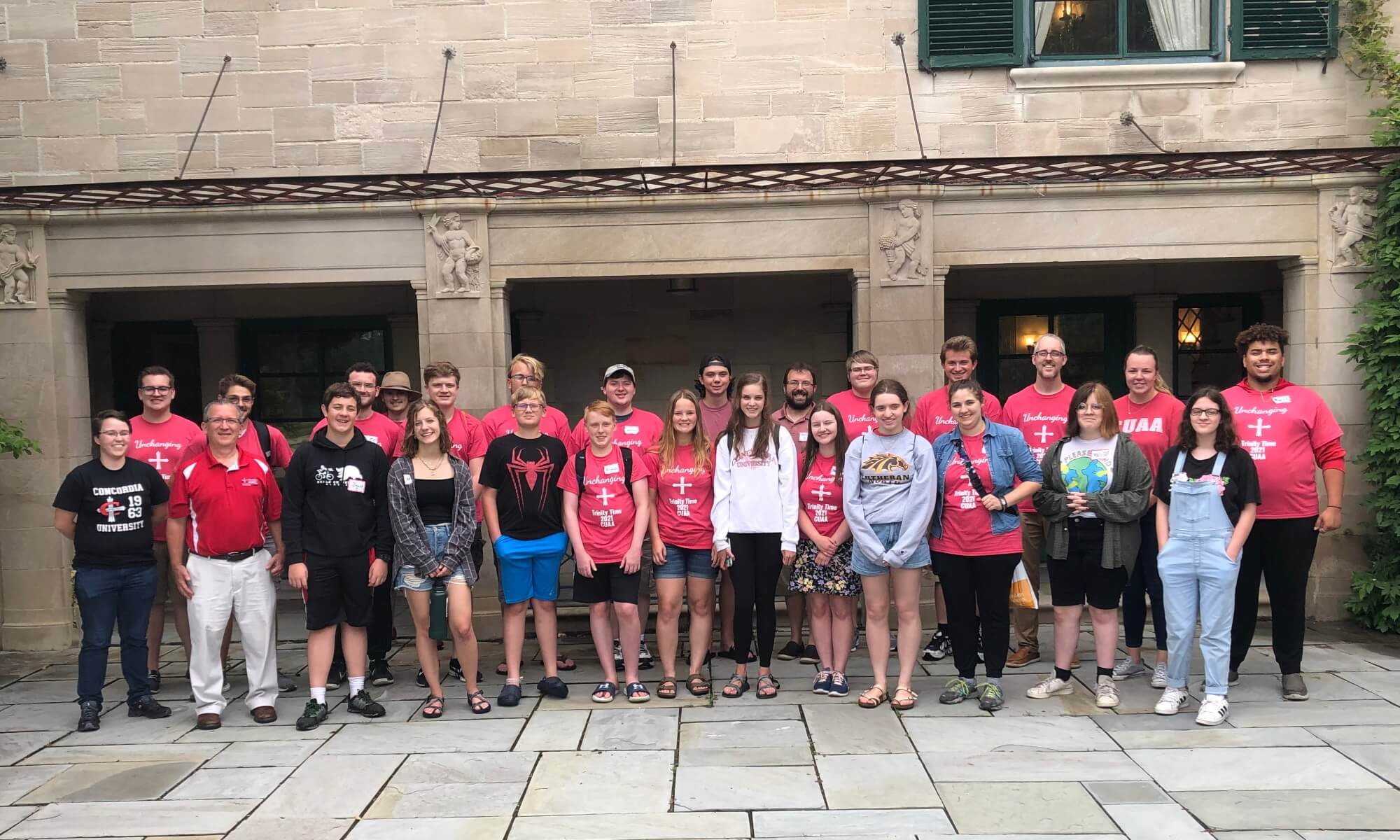 Concordia University Ann Arbor's welcomed high school students to campus on Monday, July 12 for the fifth annual Trinity Time.
---
Trinity Time is a retreat for high school students to explore church work vocations including pastoral ministry, church music, family life ministry, Lutheran education, and deaconess ministry.
This year, 17 high school students were joined by current CUAA students and faculty for a full day of events, conversation, and worship. The theme for this year's Trinity Time was based on the 2020-21 school year theme: Unchanging, from Hebrews 13:8, "Jesus Christ is the same yesterday and today and forever."
"Because of our unchanging Lord whose unchanging Gospel brings salvation to a tumultuous and ever-changing world, broken in sin, we can joyfully answer God's call into ministry with the prophet, 'Here I am, send me.' (Isaiah 6:8)," said Rev. Ted Hopkins, PhD, director of pre-seminary and family life ministry. "This is what we hope Trinity Time did for our attendees this year: Help high school students consider how God might be calling them to work in his church. It's a high calling—and certainly not the only God-pleasing one—but one that is joy-filled and exciting because of the unchanging love of God in Jesus Christ, crucified and risen for all, that church workers get to share."
A snapshot of the day-long retreat
The day began with morning Matins in the Chapel of the Holy Trinity. The students had conversations with CUAA faculty members about different areas of church work. The pastor of Family of God in Detroit, Rev. Tyler Cronkright ('15) shared with the group some of the joys and challenges of inner city ministries.
Students were also able to ask questions to current Concordia church work students about their academics and campus experiences. Concordia students shared how CUAA has helped them grow in understanding God's Word, get practical experience to be equipped for ministry, and make valuable relationships to grow together with other Christians, future church workers, and professors.
Out of the classroom experiences included a canoe trip, nature walk, ultimate frisbee, washer toss, and sharing meals together.
"A float trip or a hike may not seem like a meaningful event in a retreat designed for considering church work callings, but this event is crucial for our Trinity Time retreat. Ministry is about relationships, and the time in creation connects us to each other so that we can have deeper conversations about our Creator and callings to ministry that testify to our re-creation in Jesus Christ," said Hopkins.
The retreat ended with Evening Worship in the Kreft Recital Hall, led by Dr. John Boonenberg, CUAA's director of parish music.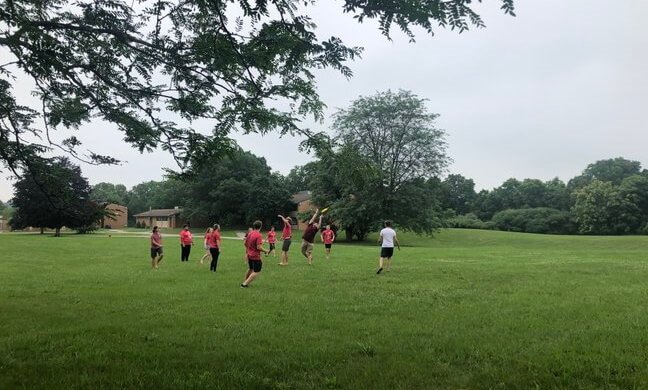 ---
Want to learn more about CUAA's church work programs?
Contact CUAA pre-seminary and family life director Rev. Ted Hopkins at theodore.hopkins@cuaa.edu.
— Rachel Thoms served on Concordia University's Strategic Communications team from 2015-2022. Any inquiries about this story can be sent to news@cuaa.edu.
If this story has inspired you, why not explore how you can help further Concordia's mission through giving.