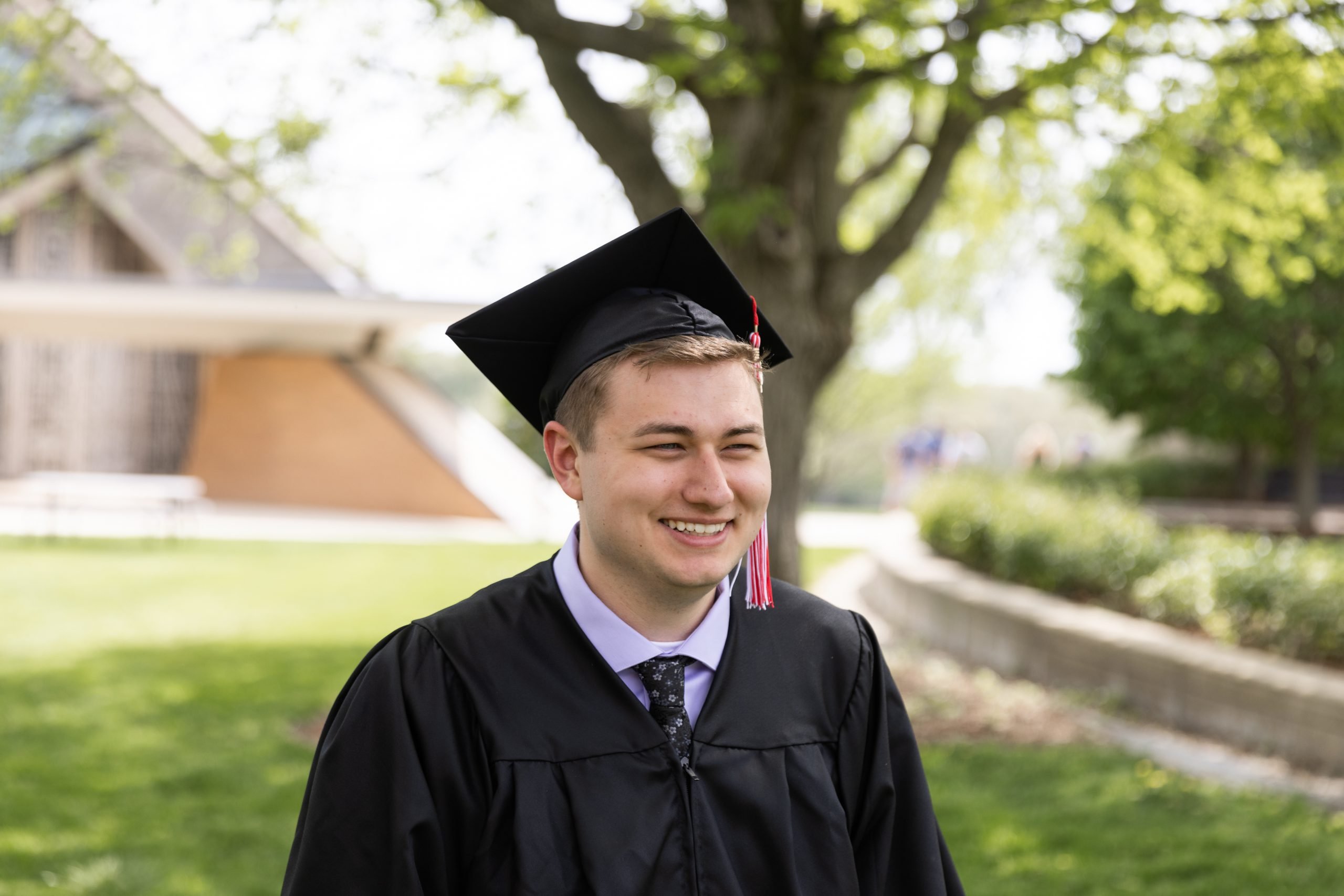 Meet Evan Denney, a third-generation educator who fast-tracked his route to the classroom.
---
Commencement was an extra special day for Evan Denney. Not only did the Jackson-area native earn his secondary education degree from Concordia University Ann Arbor in three years, he celebrated the milestone on his 21st birthday.
And what better way to celebrate a milestone birthday (and a milestone accomplishment) than in the company of family?
The CUAA grad was joined on Sunday, May 15, by several of his family members, many of whom have also made a career serving as educators. Those family members include his paternal and maternal grandmothers, his mother, and his father, John Denney, who currently serves as superintendent of Hanover-Horton School Districts. Growing up, Evan recalls going from his dad to his mom to his grandmother's classrooms all in one day.
"I've been surrounded by so many educators since before I could remember," Evan told MLive reporter Samuel Dodge. "I've seen the positive impact teachers can have and what a difference they can make."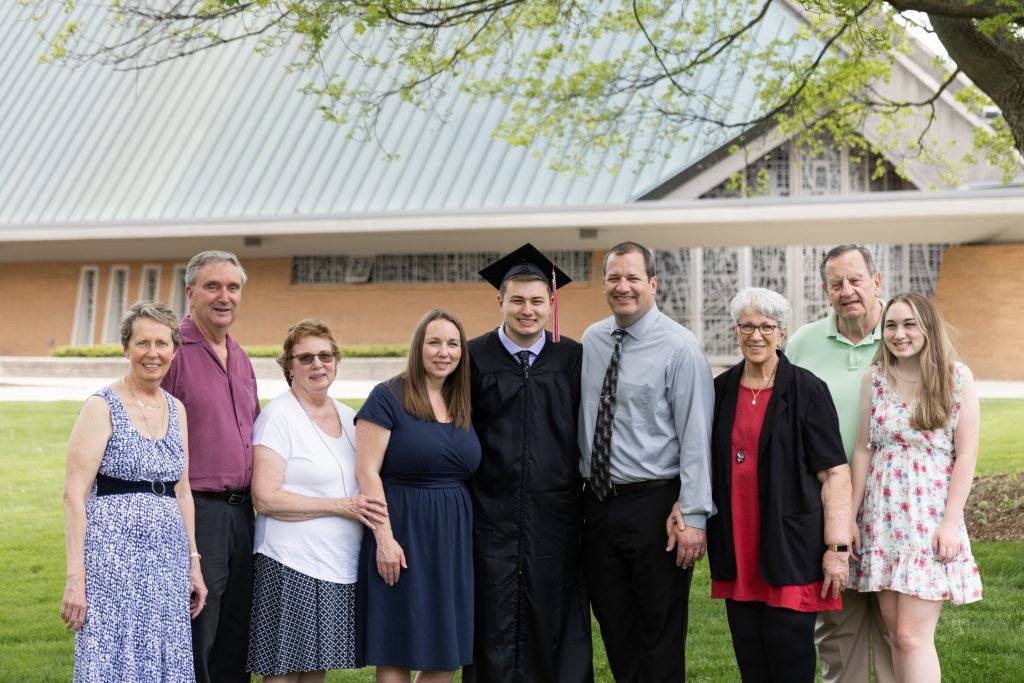 In the media
John and Evan Denney spoke with MLive ahead of Sunday's commencement ceremonies. You can read the article here or by clicking on the image below.
The elder Denney will also be featured on the JTV Morning Show this week. Catch him on Wednesday, May 18!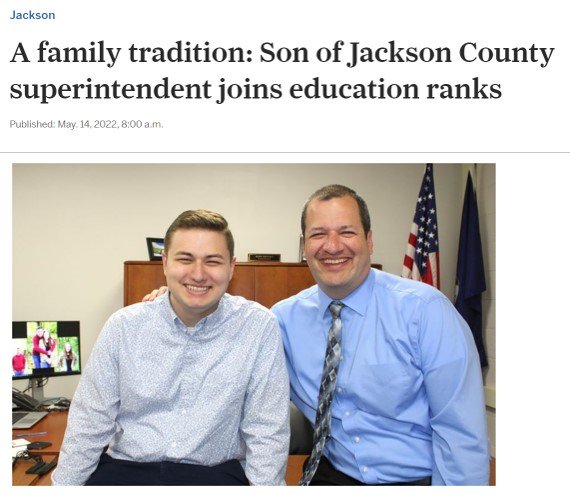 — This story is written by Kali Thiel, director of university communications for Concordia University Ann Arbor and Wisconsin. She may be reached at kali.thiel@cuw.edu or 262-243-2149.
If this story has inspired you, why not explore how you can help further Concordia's mission through giving.