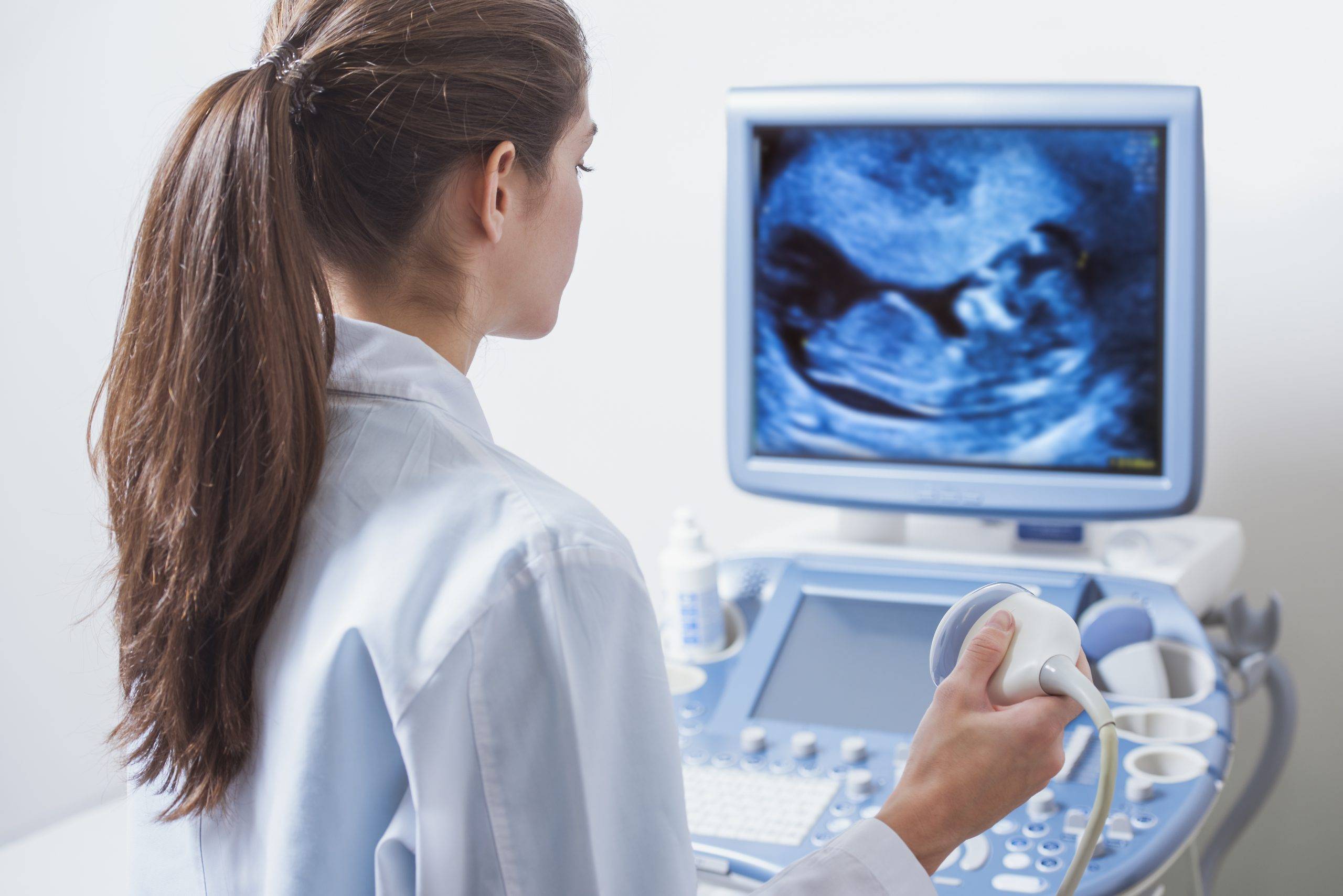 You're passionate about patient care and anatomy & physiology. If you want to do what you love, read on to find out how to get a degree in sonography.
---
Get a degree in Diagnostic Medical Sonography
What is diagnostic medical sonography?
Diagnostic medical sonography (DMS) is a multi-specialty profession which utilizes high frequency sound waves to image the human body. You've probably heard sonograms being referred to as ultrasound exams. The terms are slightly different, though. The term ultrasound refers to the tool that takes an image, and the image is called a sonogram. Sonography is the method that is used to take the sonogram, or image.
What does a sonographer do?
Sonographers use their knowledge of anatomy and physiology, combined with critical thinking skills every day on the job. Their role is to check on how certain parts of the the body are functioning and also check for the presence of disease. Sonographers do this by producing ultrasonic recordings of internal organs. They observe the screen during the scan to be sure that the images they record are high-quality and useful for the overseeing team.
Sonographers serve as an important part of the medical team, and they can work in a variety of healthcare settings. You can expect to work with doctors, nurses, and whole range of patients, from infants to the elderly.
Also, sonographers work at a patient's bedside. This means that you need to have strong interpersonal skills in addition to your technical training. If you want to see what this actually looks like, you can read about Deb Gibbs, who graduated from Concordia's sonography program in 2020. She accepted a joint position in the metro-Milwaukee area at Aurora Summit and Froedtert's main campus, working in the vascular lab.
Should you consider a bachelor's degree?
It's true that you can become a sonographer without earning a bachelor's degree. But is that the right path for you?
In many fields, college graduates still have higher salaries.
According to the Bureau of Labor Statistics, college graduates earn about 60% more per week than those who do not hold a college degree. Plus, if you ever want to pursue a master's degree, you'll have the solid foundation of the bachelor's degree backing you up. Right now, the average salary for a diagnostic medical sonographer is $71,000.
How to get a degree in sonography
Concordia's program starts you off with two years or core courses and prerequisites. After successfully completing those requirements, you can apply to the Diagnostic Medical Sonography program.
Concordia students have two options:
General/Vascular: If you choose this path, you can apply to Concordia's program or our partner program.
Cardiac/Vascular: If you choose this path, you'll apply through Concordia's partner program.
Whichever path you choose, you will get the benefits of experiential learning, plus the well-roundedness that comes with a liberal arts education.
Do you want to know more?
If you're interested in learning more about Concordia University's Diagnostic Medical Sonography program, feel free to book a call with one of our Inquiry Support Specialists. They're here to answer your questions and connect you to the information you need.
This blog was originally published on 03/09/2021. It has been updated to reflect current information.
— Vanessa Lane is the Content Marketing Lead at Concordia University and can be reached at vanessa.lane@cuaa.edu. When she's not at work, she can be found playing with her kids or watching NBA basketball with her husband.
If this story has inspired you, why not explore how you can help further Concordia's mission through giving.