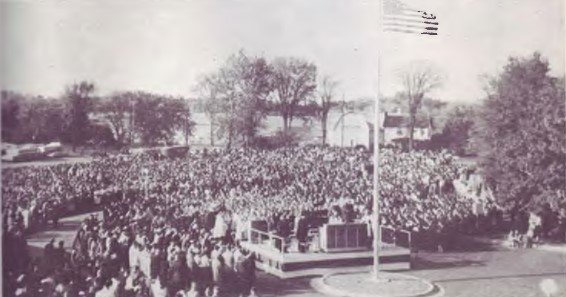 In honor of CUAA's 60th academic year, take the quiz below and see if you can correctly guess which ones are older than Concordia.
---
The 60th academic year is underway at CUAA!
Six decades ago, approximately 10,000 Lutherans from across Michigan and beyond gathered on the grounds of the former Earhart estate in Ann Arbor to celebrate the installation of a new institution's cornerstone. That institution, Concordia Lutheran Junior College, officially began the following year, on Sept. 15, 1963, with 236 students.
But CUAA wasn't the only thing to get its start in the '60s. As we approach our university's milestone anniversary, we thought we'd test your history skills. See if you can guess whether CUAA is older or younger than some of these other U.S. institutions, inventions, or cultural moments.
— This story is written by Kali Thiel, director of university communications for Concordia University Ann Arbor and Wisconsin. She may be reached at kali.thiel@cuw.edu or 262-243-2149.
If this story has inspired you, why not explore how you can help further Concordia's mission through giving.