This story first appeared in the spring 2020 issue of the Arbor Light, the official magazine of Concordia University Ann Arbor.
---
Why do you teach? School of education alumni share their education inspiration. We want to hear from you, too! Tell us why you teach. Include your name, CUAA grad year, currently location along with a photo in an email to news@cuaa.edu.
Related: Why I teach: MacKenzie's story
DR. SANDRA HARRIS
CUAA SCHOOL OF EDUCATION
Every profession is possible because of a teacher.
---
SCOTT KAMMAN ('86)
LOUISVILLE, KENTUCKY
I teach because I feel it is my God-given talent and calling, because I enjoy working with kids, and because I love to be able to share my faith through my teaching and music.
---
RACHEL ABRAHAM ('04)
BAY CITY, MICHIGAN
I teach to instill a solid foundation in another generation of God's children!
---
COURTNEY WERNER ('18)
WALTZ, MICHIGAN
I teach to help solidify the invitation that Christ offers in Matthew 19:14. Every child should feel they have a place of belonging where they are safe and loved. This is what God has called me to help do. My heart is filled each day when I see my students' sweet smiling faces!
---
NATE LOUISIGNAU ('19)
EKALAKA, MONTANA
I see teaching in a public school as not just my calling, but as my mission field. There are so many students who don't have strong role models and I strive to be that role model for them.
---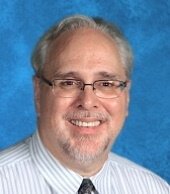 DAVID KUSCH ('84)
ROCHESTER HILLS, MICHIGAN
I became a teacher so that I could tell my students about the love of Jesus and because I love the subjects that I teach.
---
KAREN SCHUMM ('78)
Yorkville, Michigan
I love all the birthday treats! Just kidding (well, a little). I teach because I felt called to and STILL feel that Calling. I have been at the same school for 40 years! Teaching is exhausting, but so rewarding!
---
KAYLYNN HIRE ('18)
New Boston, Michigan
Music was my escape as a child. I had such wonderful memories making music in school. I wanted to teach children how to create their own music so they can create similar memories.
---
KATIE HOLZER ('07)
Southgate, Michigan
I love sharing the love of Christ with my students. I also love that every day is different. I truly feel blessed that God has put me in this career.
---
SHERRI LAHRMAN ('07)
Sturgis, Michigan
For me, teaching is a ministry. It's a way to share God's love with my students and their families. Through teaching, I can reach my students in unique ways, expose them to new experiences, and be a champion for them.
---
DAVID S. BUSH ('71)
Kwai Fong, Hong Kong
The LORD Jesus rescued me from sin and Satan and gave me eternal life. Now, I enjoy using my talents serving Him so others may receive God's gift.
---
SARAH MYERS ('18)
Kendallville, Indiana
I love working with students! In particular, I enjoy helping students who are struggling. I like to find new ways of teaching them and helping them understand something that they might not have before. Every day, I see how much my students are growing and it's so inspiring to me!
---
SAMANTHA CONWAY ('10)
Ann Arbor, Michigan
I teach because I love introducing my students to the world around them. I get to share the love of Christ, laugh with them all day, and inspire them to change the world! I can't imagine doing anything else!
---
JESSICA HECHT ('19)
Utica, Michigan
I feel at home working with children and being in a classroom. Education is so powerful and such a great gift from God. He gave us all the ability to learn and I love seeing the look on a student's face as they discover that God-given potential. (Bonus, kids at my grade level are hilariously fun! Never a dull day in middle school!)
---
BRANDI CRONKRIGHT ('18)
Rochester, Michigan
I teach because I want my passion for learning to be contagious to my students, who constantly need to be shown the love of Jesus to grow in and out of the classroom.
---
PAM BAILEY ('97)
Oviedo, Florida
I love my students!!!
---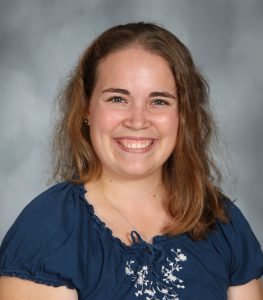 ALLIE CADAVIECO ('16)
Ann Arbor, Michigan
I love teaching because I am able to instill a fundamental love of learning! I feel that I am a life-long learner, and I hope my students recognize this as I learn with them each day. I want my students to view themselves as life-long learners as well, and I encourage this mindset by challenging them to ask questions, solve problems, and try new things every day.
---
LAURA HOFF ('86)
Murrysville, Pennsylvania
I have the opportunity to share Jesus' love with children and their families every day. I taught 4-5-6 grades for 21 years and am now in my 13th year teaching Kindergarten. Reading is so important to both age levels. I loved finding books that would spark an interest in reading for the middle grades. Hearing kids read on their own for the first time is an experience I treasure each year in Kindergarten. One of my favorite moments was a few years ago. We were practicing our Christmas songs, when one of my K students asked, "Who is 'the Babe in the manger?'" I got to tell him about Jesus' birth for the very first time. This boy was baptized at the end of the school year.
Click here to learn more about CUAA's School of Education.
—
If this story has inspired you, why not explore how you can help further Concordia's mission through giving.