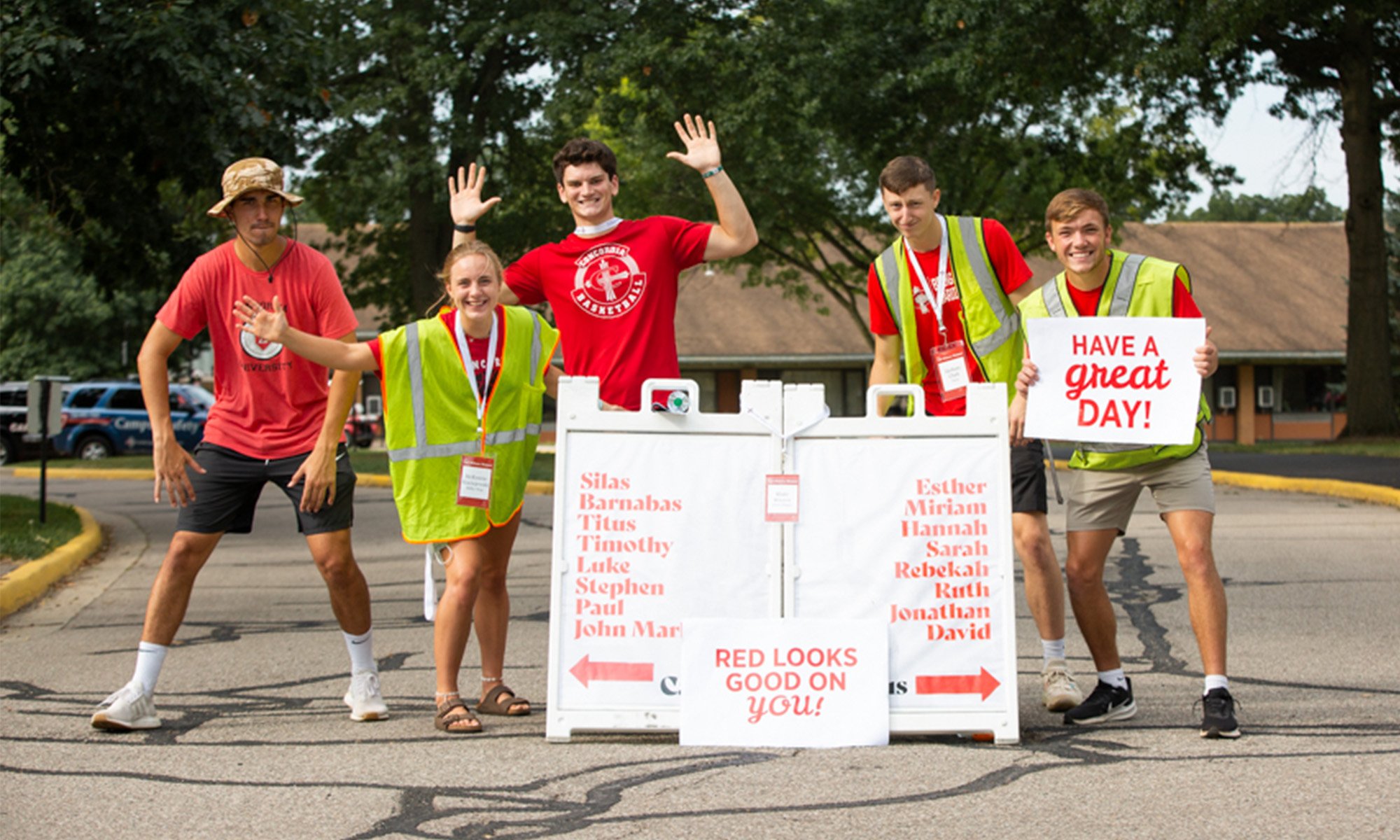 Now that you know all about what Fall Welcome Weekend has to offer our incoming students, it's time to cover the next important item on the agenda - move-in!
---
The CUAA Residence Life staff is here to help you make a smooth transition onto campus so you can enjoy all those things. We've put together a residence life checklist of need-to-know information and handy tips to help you get right into the swing of things.
We'll see you on campus!
Check-in checklist
Follow the signs to the correct side of campus to fill out paperwork and receive instructions on what to do next.
Pick up your Student ID.
Bring your student ID and check in with the RA staff inside your residence hall on the main floor. Pick up your key, Room Condition Inventory, and other materials.
Read your RCI (Room Condition Inventory). This states the condition of the items in your room at the time you move in. Inspect your room to see if there are any discrepancies between the RCI and the actual condition of the room. If there are, note them on the RCI to ensure that you will not be financially accountable for pre-existing damages upon check-out.
Park your vehicle in the grass nearest your hall. Campus Safety and Student Leaders will be there to guide you.
Once you have unloaded your car, move it to free up spaces closer to the building for other students.
Last step! Finish move-in by bringing your belongings to your room, getting settled in, and celebrating your new year at CUAA!
Move-In Dates 2021
Sunday, August 8th – RA Move-in
Sunday, August 22 – TL Move-in
Thursday, August 26th – New Student Move-in
Saturday, August 28th – Returning Student Move-in
Need a packing list? Click here.
Tried-and-true moving tips
Pack medium-sized boxes and don't make them too heavy. Your back will thank you.
Bring a cart or dolly to stack boxes and make each trip more productive.
Recruit strong helpers to assist you in unloading your car and getting your belongings to your room quickly.
Bring your patience! Our staff will be at every building trying to move things along as quickly as possible, but sometimes it's a slow process. Check weather forecasts and plan accordingly. Bring umbrellas and plastic coverings for your things just in case the weather doesn't cooperate.
RAs – We're here for you!
Knowing where to go and who to talk to can make all the difference. One important group of people who will play a vital role while you are living on campus are the Resident Assistants.
Your Resident Assistants (RAs) have your back. You'll meet your RA on move-in day, and he or she will be there throughout the academic year to help with any concerns you have about adjusting to college life.
You'll also get help from Student Leaders. On move-in day, they join forces, wear matching shirts and look for opportunities to help you. They will direct you to the right locations and help you carry boxes.
Still have questions? Contact the Resident Life team!
We're here to help make your stay on campus as great as possible. Please stop by our offices, or send us an email John.Rathje@cuaa.edu.
— This story is written by Allie Milot, social media manager for Concordia University Wisconsin and Ann Arbor. She may be reached at alexandria.milot@cuaa.edu or 734-995-7403.
If this story has inspired you, why not explore how you can help further Concordia's mission through giving.