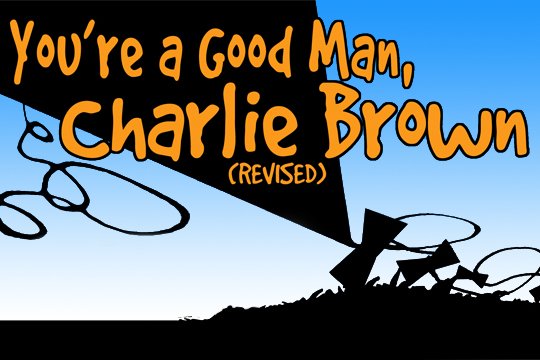 Concordia University Ann Arbor's black box theatre stage will be the site of a revised version of the popular Charles M. Schulz classic, "You're A Good Man Charlie Brown," April 6-9.
---
Under the direction of Mr. Gerard Dzuiblinski, the 14-member cast will present 8 p.m. shows Thursday, Friday and Saturday, with a 2 p.m. matinee slated Sunday, April 9.
"Charlie Brown isn't just for kids, it's for adults too," noted Dzuiblinski, who teaches movement, voice, improvisation, directing and stagecraft.  "It reminds us of what we were like when we very young; just at the beginning of trying to figure out how this world works and what we need to do to help each other."
Dzuiblinski has directed Shakespeare and theater for the young, and his graduate training included movement study with the famed mime artist Marcel Marceau.
Harrison Raney will play Charlie Brown, while Joe Brinton (Linus); Nate Louisignau (Schroeder); Emily Cohoe (Lucy); Emily Guy (Sally) and Tyler Shephard (Snoopy) round out the main cast.  The musical features several new songs, "Beethoven Day" and "My New Philosophy," in addition to twelve wonderful numbers from the original version.
Tickets for the show in the Kreft Center for the Arts, 4090 Geddes Road, are $12 for adults, and $7 for seniors for students.
Other upcoming fine arts events include: The Concordia Wind Ensemble & String Ensemble, Thursday, May 4, Kreft Center Black Box Theatre, 8 p.m.
For more information on all events at the Kreft Center for the Arts, please click here or call the Concordia Box Office at 734-995-7537.
—
If this story has inspired you, why not explore how you can help further Concordia's mission through giving.