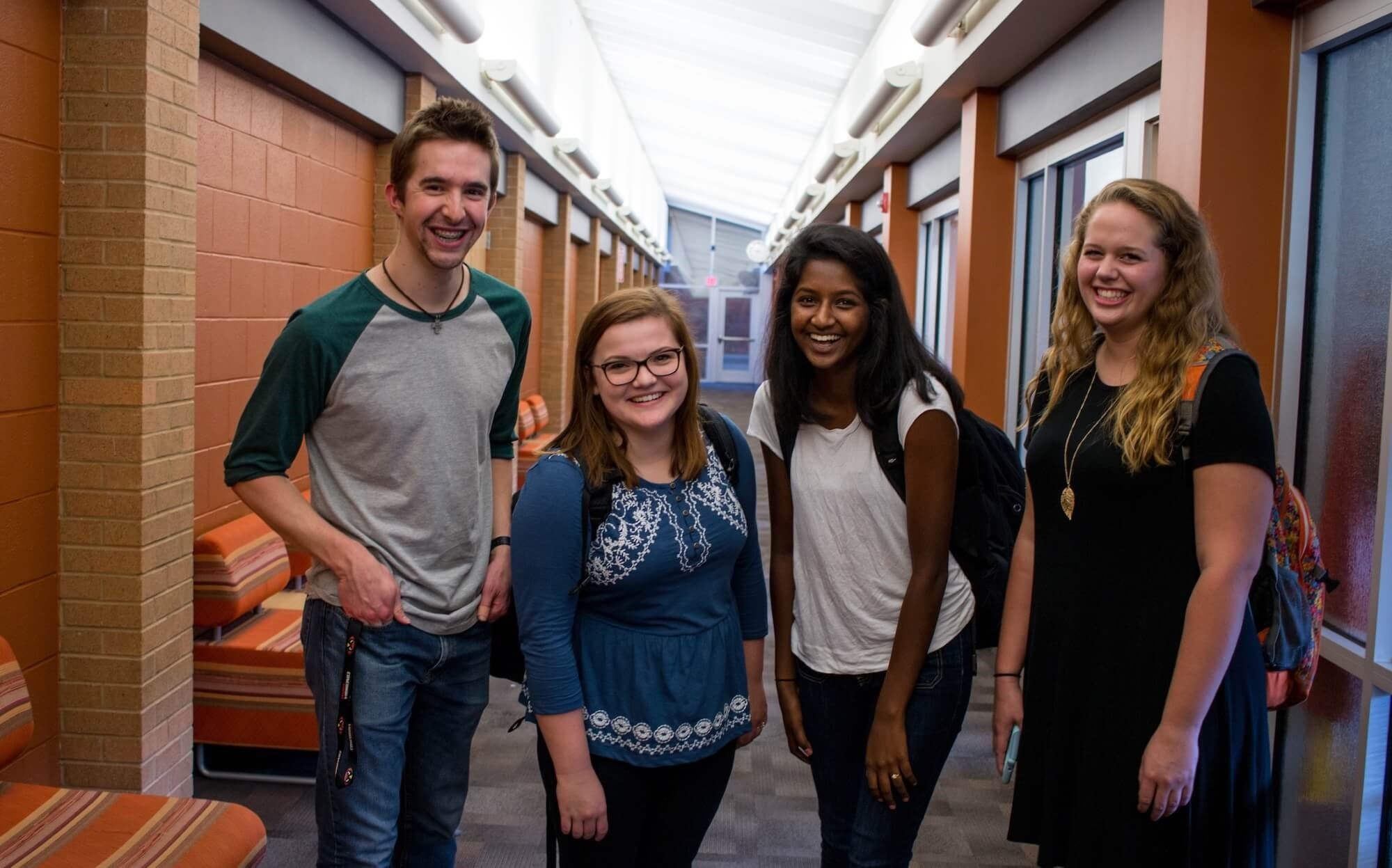 If the past several years are any indicator, the spirit of giving will be out in full force today, on what has become known as Giving Tuesday.
---
Started in 2012, Giving Tuesday has turned into a global movement, a collective spirit of giving to help change lives and transform the places where we live and work. Each year, on the Tuesday after Thanksgiving, individuals worldwide donate hundreds of millions of dollars to charities and other worthwhile organizations, marking the unofficial start of the holiday season of giving.
But giving doesn't have to mean giving money.
There are countless examples that demonstrate the lasting impression people can have when they give of their gifts of time, talents, or other treasures. At Concordia, we recognize and celebrate giving in all shapes and sizes because we've seen firsthand the profound impact that these gifts have had on our mission of helping students develop in mind, body, and spirit for service to Christ in the Church and world.
Here are just a few ways we ask you to consider giving to Concordia this season.
1. Pray for us.
As the Church's school, we exist to equip the faithful to boldly go forth into the world and make an impact for Christ in ways they never imagined. We ask for your prayers in this endeavor—that in all we do, God may be glorified and His work may be accomplished.
2. Hire CUAA graduates for internships or jobs.
Concordia graduates are well-rounded, ethical workers who have a passion for making a meaningful difference wherever they are. Let our graduates be an asset to you! Check out all of the ways you can connect with CUAA graduates and alumni.
3. Proudly wear your Concordia apparel and display your CUAA memorabilia.
Your enthusiasm for Concordia is infectious! Show your Cardinal pride at work, at home, or out in the community. No doubt you acquired a few giveaways at some point in your Concordia journey, but if you're in short supply on CUAA gear, stop by The Nest the next time you're on campus.
4. Keep us updated with your information.
It's an easy but forgettable step! By providing us with your current information, you help us to be more efficient with our resources while serving you better. If you haven't done so in a while, please take a moment to update your information.
5. Attend a Cardinals athletic event…
It's always more fun when there's a crowd to amp up the play. Check out our athletics events and find a friend to bring along to the next game!
6. …Or another on-campus event.
No matter the time of the year, Concordia offers events of interest for every age and stage of life—some with a distinctly academic bent and some that are just plain fun. View details of some of our upcoming events here.

7. Refer a student.
Who better to recommend Concordia University than you? Help connect us with a student who is considering Concordia by using our Refer a Student form or better yet, encourage them to schedule a visit on campus. CUW offers more than 70 majors ranging from associate's to doctoral degrees, so whether they're straight out of high school or looking to take the next step up in their professional journey, chances are Concordia has an option for them.
8. Share our stories.
The news we post is there for the taking—and spreading! Seriously, you do us a huge service by simply sharing what we post within your social circles. If you don't follow us already, here are a few Concordia channels we recommend:

9. Share your stories.
Any story worth sharing begins with you—our students, alumni, parents, and supporters—and the incredible things you're doing in the Church and world. You are the inspiration for our stories and celebrations. Drop us a line about your recent accomplishment and we'll find the best place to share it.
10. Give a monetary gift.
Generous gifts from our alumni and friends are an important part of helping us advance our mission. Your gifts help keep a Concordia education affordable. They help provide state-of-the-art learning and living spaces for our students, and they provide us with the resources needed to fully equip our graduates to go out into the world and serve in Christ's name. Click here to learn more about our giving options.
— This story is written by Kali Thiel, director of university communications for Concordia University Ann Arbor and Wisconsin. She may be reached at kali.thiel@cuw.edu or 262-243-2149.
If this story has inspired you, why not explore how you can help further Concordia's mission through giving.